Bindi Irwin's Baby Has A Name With A Special Meaning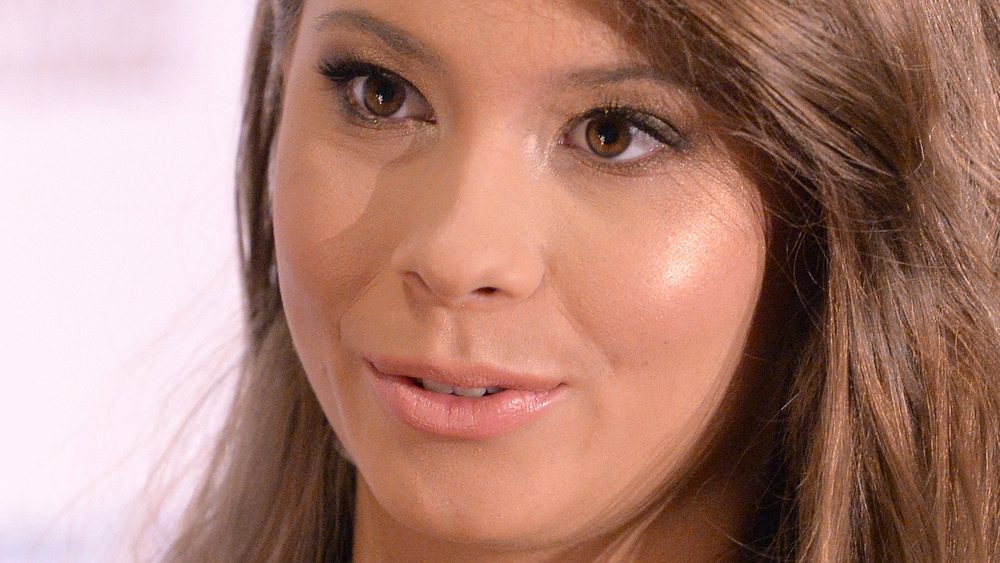 Bradley Kanaris/Getty Images
Congratulations are in order for Bindi Irwin and her husband Chandler Powell. According to People, the couple are officially parents, welcoming their first child, a daughter, on March 25. Adorably, the new mama revealed on Instagram that their little one made her arrival on the new parents' first wedding anniversary.
"Celebrating the two loves of my life," Irwin captioned a precious photo of the family of three. The daughter of famed animal lover Steve Irwin also shared their bundle of joy's name, Grace Warrior Irwin Powell. She also shared details of the meaning behind the special moniker, and expressed her gratitude for the child's safe arrival, enthusing, "There are no words to describe the infinite amount of love in our hearts for our sweet baby girl. She chose the perfect day to be born and we feel tremendously blessed."
In a second photo, the proud mom shared a photo of a onesie and the baby's stats — little Grace weighed in at 7 pounds, 7 ounces, and 20 inches
Bindi Irwin shares how the couple chose their meaningful baby name
According to BabyNames.com, the name Grace is Latin, meaning "charm." But as Irwin shared in her Instagram post, the reason they chose the name goes deeper than that, and pays homage to both sides of little Grace's family. "Our graceful warrior is the most beautiful light," she wrote in the post, adding, "Grace is named after my great-grandmother, and relatives in Chandler's family dating back to the 1700s."
As for baby Grace's middle name, well, the famous couple actually chose two for their first born, with Irwin explaining, "Her middle names, Warrior Irwin, are a tribute to my dad and his legacy as the most incredible Wildlife Warrior." Sniff. No, you're crying!
Even the sweet newborn's last name was shared with a sweet sentiment from Irwin, with the exuberant new mom writing, "Her last name is Powell and she already has such a kind soul just like her dad."