Prince Albert Has Something To Say About Meghan And Harry's Oprah Interview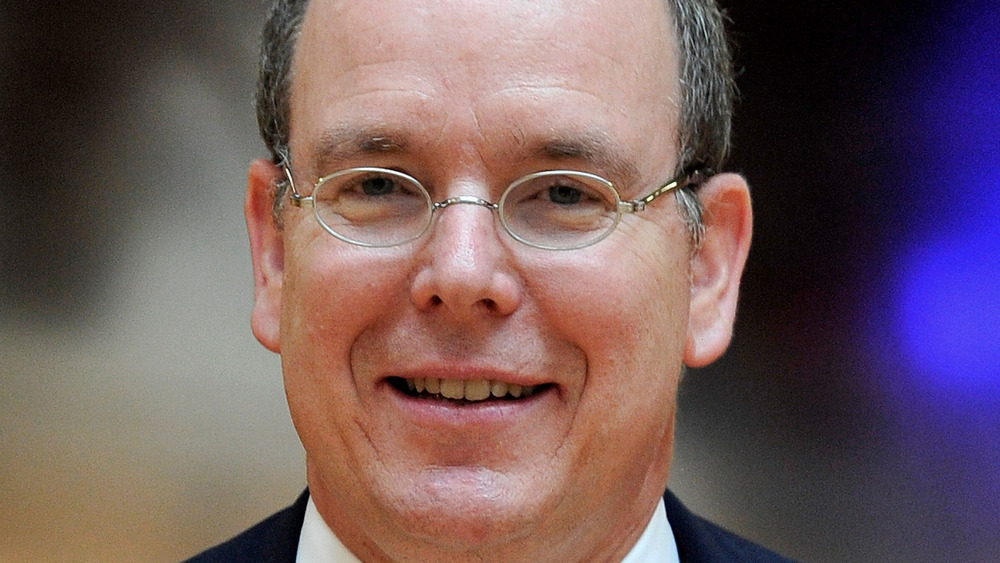 Harold Cunningham/Getty Images
Prince Harry and Meghan Markle's interview with Oprah Winfrey aired on March 7 but the revelations in it are still being discussed. Fans were shocked as Meghan revealed that her mental health suffered immensely during her first pregnancy, they'd been told that Archie wouldn't get a title, and there were conversations about Archie's skin color, according to The Cut. It left many questioning where it leaves the pair with the royal family and Prince Albert of Monaco has something to say athe interview. He was sympathetic, but speaking to the BBC, he said "these types of conversations should be held within the intimate quarters of the family."
Prince Albert II of Monaco was questioned about Oprah's interview with Harry and Meghan by BBC World Service. He said, "It did bother me a little bit. I can understand where they're coming from in a certain way, but I think it wasn't the appropriate forum to be able to have these kinds of discussions." He explained that he didn't believe that a "public display of dissatisfaction" was appropriate and while discussing matters with the royal family he believed "it doesn't really have to be laid out in the public sphere like that." 
Buckingham Palace has already responded to Prince Harry and Meghan's interview. On behalf of the Queen, the statement read, "The whole family is saddened to learn the full extent of how challenging the last few years have been for Harry and Meghan. The issues raised, particularly that of race, are concerning. While some recollections may vary, they are taken very seriously and will be addressed by the family privately. Harry, Meghan, and Archie will always be much-loved family members."
Prince Albert also shared his sympathies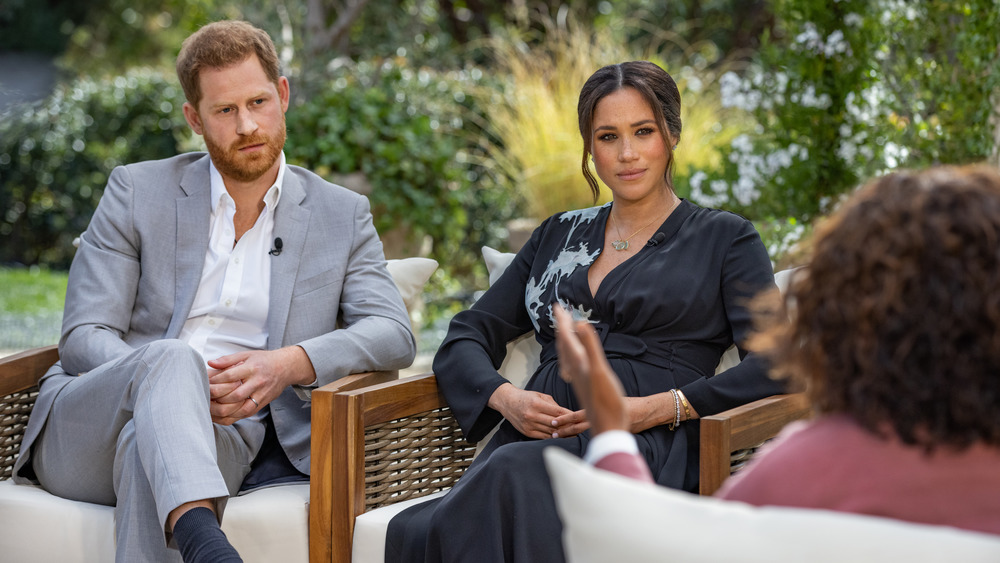 Handout/Getty Images
While Prince Albert said he didn't necessarily agree with speaking about the royal family to Oprah, Prince Albert shared his sympathies with Prince Harry and Meghan and wished them luck in their new life in America. He told BBC World Service, "It's very difficult to be in someone's place. I can understand the pressure that they were under."
During the interview with Oprah, Meghan said that she hadn't Googled Harry before they got together and said she "didn't fully understand what the job was." They explained that a "lack of support and lack of understanding" was what pushed them to move to L.A. in March 2020.
The Independent reported that the pair have spent lockdown in their new home in California with Archie. People outlined that Meghan also revealed they are expecting a baby girl in 2021 to Oprah. Prince Albert shared his hope for Prince Harry's future when speaking to BBC World Service. "I wish him the best, but it's a difficult world out there and I hope that he can have the judgment and wisdom to make the right choices," he said.