How Hailee Steinfeld Really Feels About Joining The MCU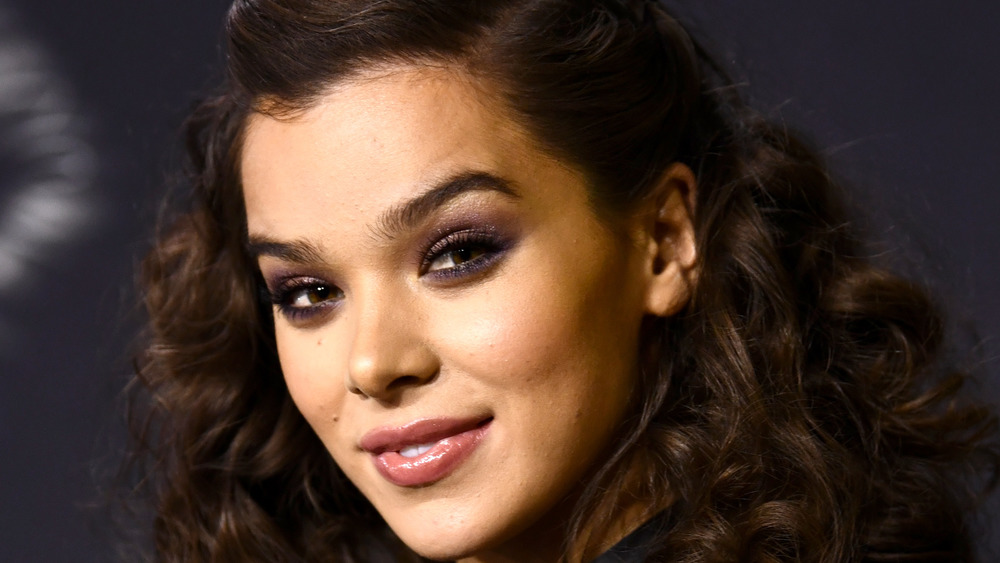 Emma Mcintyre/Getty Images
Iron Fist's Finn Jones thinks it might have been him who convinced Hailee Steinfeld to join the MCU. Steinfeld, who co-stars with Jones in Dickinson, apparently asked him all about Marvel during her auditions for Hawkeye. "I was just like, 'Do it, definitely. Be a part of the Marvel world. It's such a wonderful thing to say that you've been a part of. Marvel takes care of their actors so well. It's a universe that is so well-loved by so many people,'" Jones told Digital Spy.
No offense to Jones, but we're sure that Steinfeld was capable of deciding on her own. She was also, undoubtedly, inspired by someone else. Turns out that the Golden Globe-nominated actress is a huge fan of Marvel's Wanda, according to Cosmpolitan. Hailee Steinfeld and Elizabeth Olsen have since both attended the virtual launch of Flacon and The Winter Soldier (via SyFy). Might they someday be best friends? We like to think so. 
Whatever did convince Steinfeld to accept her part as Kate Bishop in Disney+'s new project, Hawkeye, she told Cosmopolitan that she's glad she took the plunge. "It's actually been so much fun having to prepare for it, obviously mentally and emotionally, but physically," Steinfeld reflected. The 24-year-old actress has been prepping for her role with a very special workout partner.
Hailee Steinfeld's surprising workout partner helped her prepare for her MCU role
It's been fitness expert Pete Steinfeld, Hailee's pops, who's helped his daughter get in shape for her role. "My dad and I have been working for over a year on this," the actress told Cosmpolitan. "We continue to do, so it's now become such a great part of my life that I will never let go of." Her Marvel character, Kate Bishop, isn't only a master archer. She's also a swordswoman, battle staff expert, kickboxer, and jiu-jitsu practicer (via Marvel). But Steinfeld doesn't work out for physical gains. "It's just about getting your blood flowing and clearing your mind. And, you know, you happen to reap these physical benefits and these mental benefits, which I love," she reflected. That isn't to say that she doesn't sweat during her workout routines. Instagram pics show Steinfeld in her at-home gym getting ready to lift some serious weights.
It's not just working out with her dad that motivates Steinfeld. The actress is also a big fan of her Marvel character. "It's such an honor, my goodness, to be playing this role," she gushed to Fandom in early 2021. "It's gonna be really fun. I'm excited for people to see it. I'm excited to see it."