Why Kim Richards' Tell-All Will Never Make It To Bookstores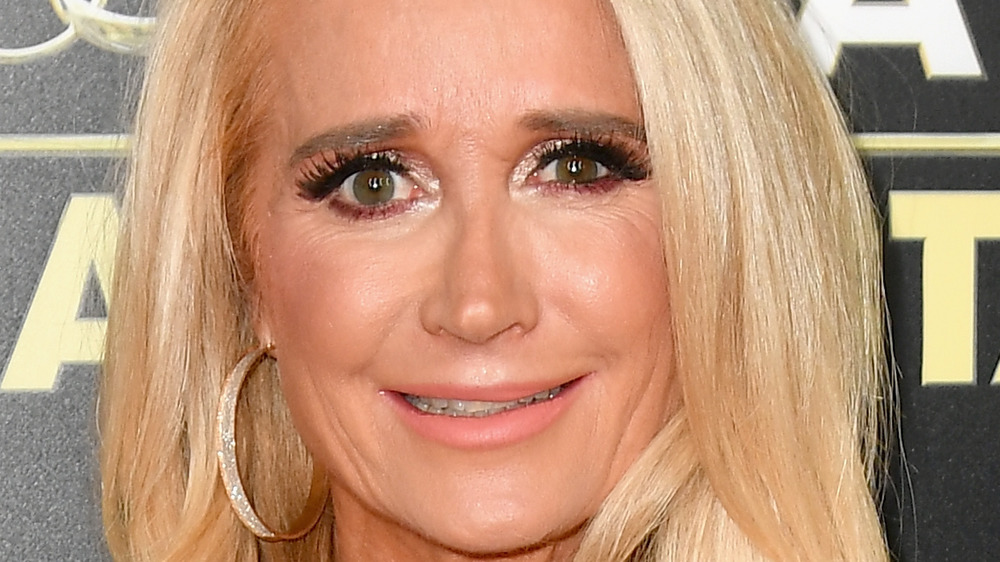 Earl Gibson Iii/Getty Images
In 2019, Page Six reported that former The Real Housewives of Beverly Hills star Kim Richards had inked a deal to write a tell-all book about her life as a child star and her rocky adulthood. At BravoCon, she told the outlet that she'd just finished the first draft and that the writing process had been "rough."
Unfortunately for us curious fans, Richards' memoir will never see the light of day. On March 26, 2021, the Daily Mail reported that the reality star's publisher, HarperCollins, has cancelled the publication of The Whole Truth: The Reality of it All after multiple delays and a lawsuit filed against Richards by her ghostwriter, Alison Kingsley Baker (it turns out Richards took the whole advance and didn't pay Baker her share ... yikes).
Per the Daily Mail, the book's description promised to be "the soul-baring confession of a woman revealing what it was like to be treated like a show pony as a child star, as a disposable object as a wife, a whipping post as a sister, and as a tabloid commodity as a celebrity."
Kyle Richards and Kathy Hilton were worried about what their sister would share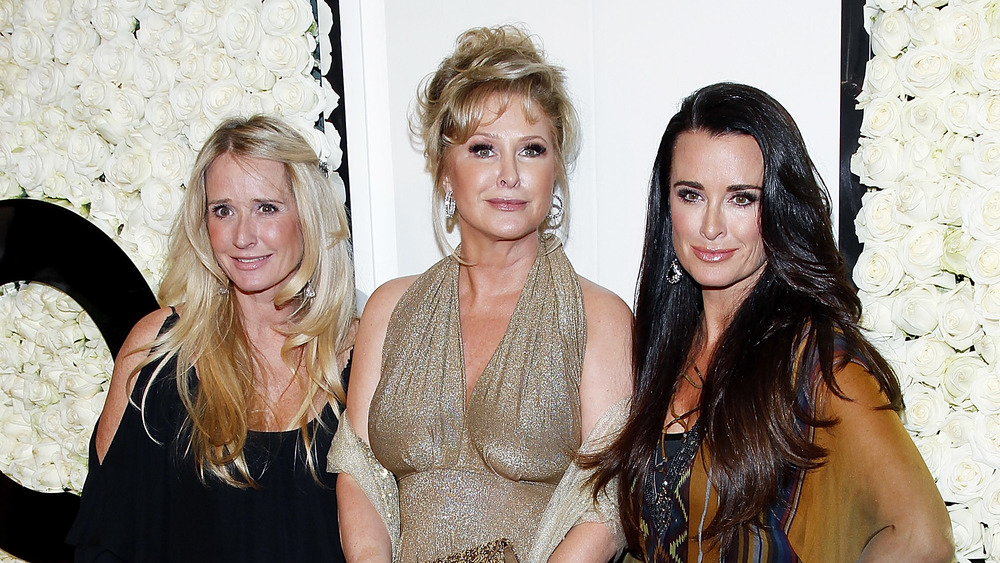 Joe Kohen/Getty Images
It's safe to assume that two people who aren't sad to see Richards' book get the axe are her sisters, fellow Real Housewives OG star, Kyle Richards, and Kathy Hilton, who will join the series in a "friend" role when Season 11 premieres this spring (via Entertainment Weekly). Kim and Kyle's complicated relationship was a major plot point during Kim's five seasons on the show.
"I didn't really know about the book," Kyle told People last year. "I mean, [Kim] started saying she was working on, you know, something and I didn't really — I don't really know a lot about it. All I know is we're in a good place, so hopefully we're going to stay there."
Was Kim's book going to share any details about the accusation she memorably lobbed at her sister during the season one finale, when she declared: "You stole my f***ing house?" It looks like now we'll never know.