What Taylor Swift's You All Over Me Lyrics Really Mean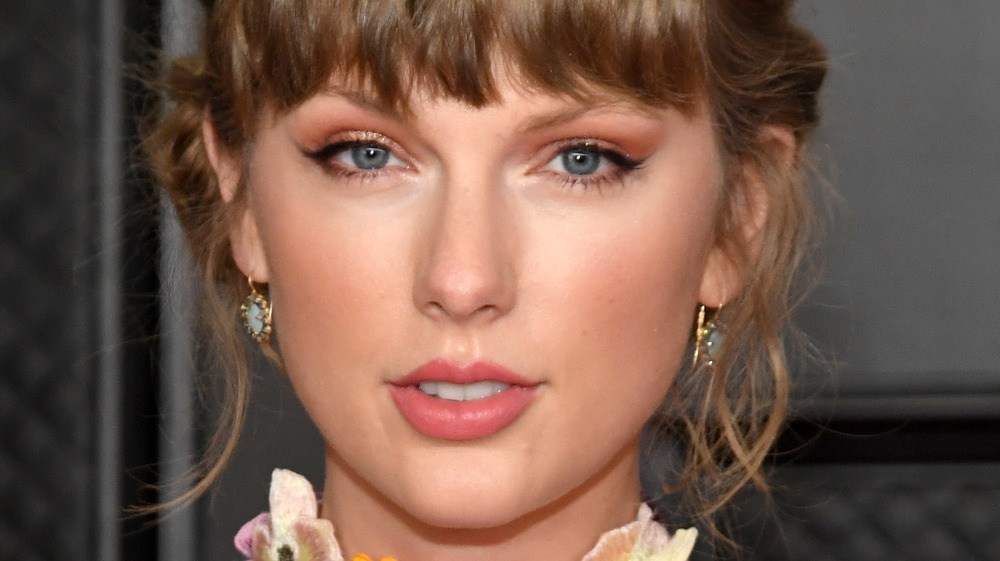 Kevin Mazur/Getty Images
If you're obsessed with Taylor Swift's latest release "You All Over Me" featuring country queen Maren Morris, your love for the song might grow once you know all the details behind the lyrics. Rumored to be about ex-flame Joe Jonas, Swift originally wrote the song for her album Fearless in 2008, but it was nixed in favor of other tracks (via Cosmopolitan).
As Swift explained on Instagram, the new version of Fearless (Taylor's Version) is planned to feature 26 songs, including six never-before-released compositions. Songs like "You All Over Me" that Swift "absolutely adored" were "held back for different reasons," including having too many breakup ballads, too many down-tempo songs, or just not fitting into the CD. Swift is expected to re-record much of her discography after superstar manager Scooter Braun acquired her masters from her former label, recently selling them off to an investment fund for more than $300 million (via Variety). 
Swift's release of "You All Over Me" symbolizes her control of her own art, asserting on her Instagram that "artist should own their own work [because] the artist is the only one who really knows the body of work." The latest track overflows with a story fans are buzzing over. With specific lyrics like "the best and worst day of June was the one that I met you," it's no wonder listeners are analyzing every last word (via Genius). Of course, we had to dive in.
Fans think Taylor Swift's You All Over Me is about Joe Jonas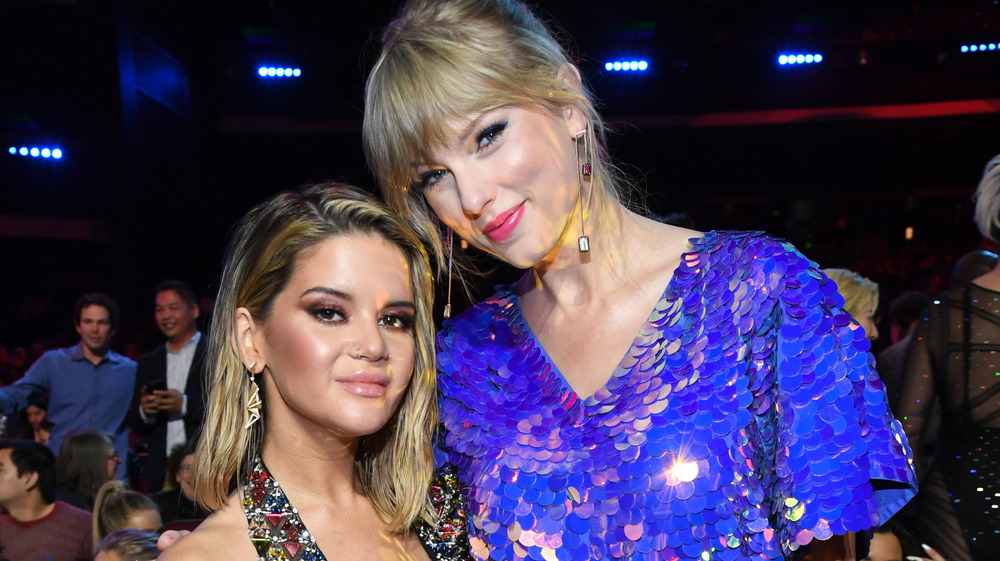 Kevin Mazur/Getty Images
As outlined by Seventeen, "You All Over Me" gives clues that it might be about Joe Jonas. The two dated from July to October 2008, and since the song was also written in 2008, the lyric about meeting in June matches with the relationship. Moreover, the sadness and anger portrayed in the song could represent how Joe reportedly broke up with Taylor over the phone.
Throughout the chorus, Swift sings, "Held out, held on, God knows, too long you wasted time. Lost tears," which would make sense after a phone call breakup. The focus on wasted time and lost tears symbolizes feeling like the sadness isn't even worth it, while the line "I still got you all over me" makes clear the difficulty of getting over it.
The second verse's "with your hands in your pockets and your 'don't you wish you had me' grin," recalls another one of Swift's songs titled "Last Kiss." Also reported to be about Jonas, Swift sings, "I love how you walk with your hands in your pockets, how you'd kiss me when I was in the middle of saying something." This pattern has fans spinning, with one listener even tweeting, "I didn't think a new Taylor Swift song about Joe Jonas could hurt me this bad in the year 2021." We're feeling all the emotions, but thankfully both Swift and Jonas are living their own happily ever afters now.