What Adele's Someone Like You Lyrics Really Mean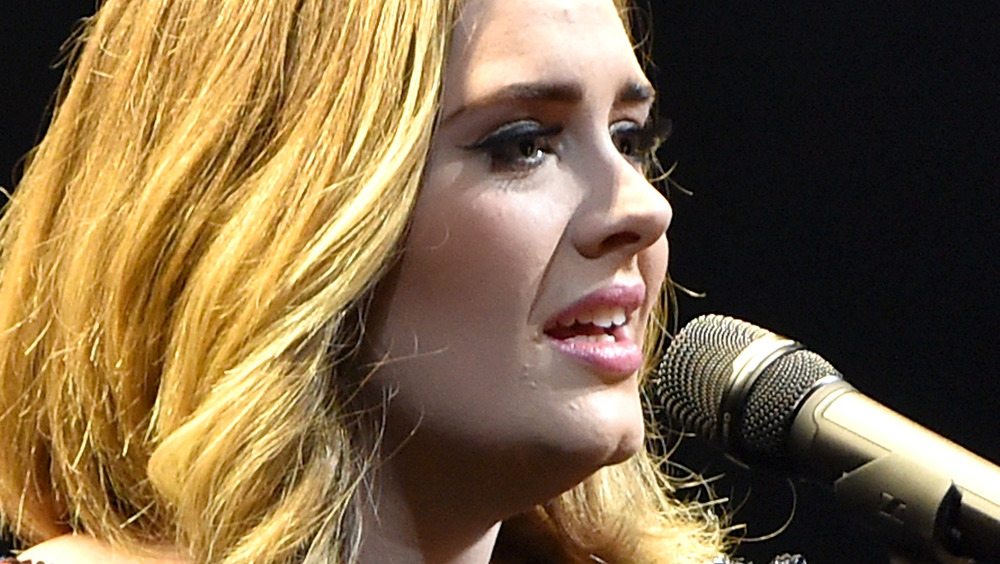 Gareth Cattermole/Getty Images
Losing someone you love imparts you with valuable lessons, even if they aren't always ones you're ready for. Breakups can expose your deepest vulnerabilities and leave you with a sea of questions and a permanent lack of closure. The heavy feeling in your chest gets deeper at the thought of moving on and having to start from scratch with someone new. Regardless of the reason for the breakup, seeing that your ex has fully moved on and seems happier is sometimes difficult to reconcile with.
Adele recognized that pain and heartbreak, and gave it a voice in her Grammy Award-winning song "Someone Like You" (via the Recording Academy). Her 2011 smash hit, which made history after quickly jumping from No. 19 to No. 1 on Billboard's Hot 100, singlehandedly redefined the power ballad and pulled listeners in as she sang about finding a love reminiscent of what she once shared with an ex partner (via Billboard). 
The raw cadence of Adele's voice when she croons relatable lines like "I heard that your dreams came true / Guess she gave you things, I didn't give to you" and "I hate to turn up out of the blue, uninvited / But I couldn't stay away, I couldn't fight it" will have you missing someone no matter how much time has passed or the space between you, per Genius. A deeper dive into the lyrics of "Someone Like You" shows the long-lasting impact that past relationships can have and why moving on is sometimes an uphill battle.
In Someone Like You, Adele laments ex Alex Sturrock for bouncing back so quickly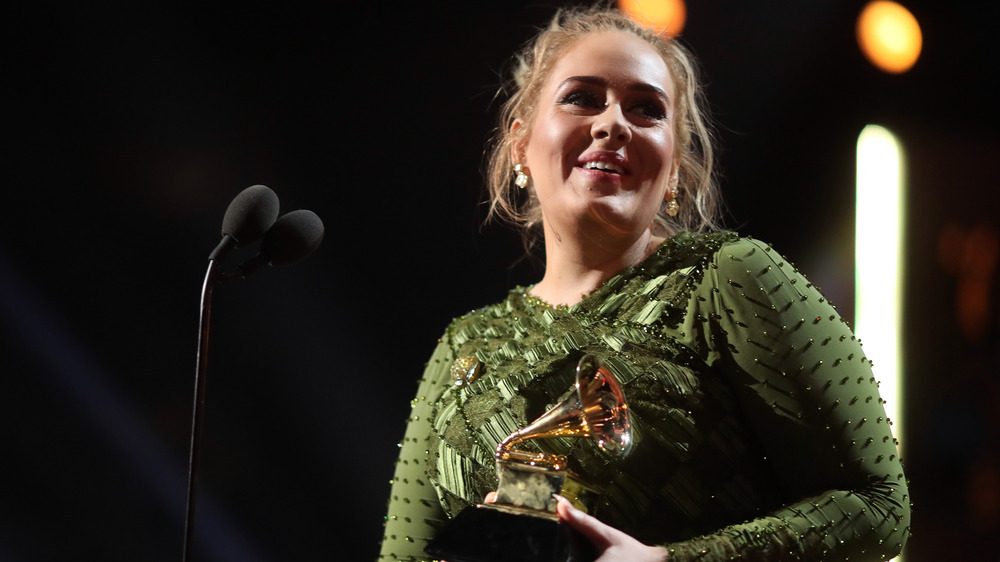 Christopher Polk/Getty Images
In an interview with American Songwriter, "Someone Like You" co-writer Dan Wilson broke down how the song came to life. "[Adele] told me she wanted to write a song about her heartbreak ... that was how she put it. She told me a little bit about the guy who broke up with her, and I think maybe part of my contribution was to help keep the song really simple and direct — very personal," he explained.
Adele is a superstar notoriously private about her relationships, and instead, channels her experiences into her music. She's only dropped the first name of her ex — Alex — who inspired her hit breakup anthem once in an award show speech, but has left enough breadcrumbs in various interviews and live concert monologues that point to photographer Alex Sturrock, as reported by the Daily Mail. Adele and Sturrock dated between 2008-9, and in that time, he often posted pictures of the singer on his website (via HuffPost). 
The lyrics in the first verse of "Someone Like You" are very telling. Immediately, Adele confronts an ex-lover who has moved on from their relationship and is now married: "I heard that you're settled down / That you found a girl and you're married now" (via Genius). The significance behind these powerful opening lines is that in October 2009, just a few months after their breakup, the singer-songwriter found out that Sturrock got engaged (via the Daily Mail).
Despite the heartache, she has no regrets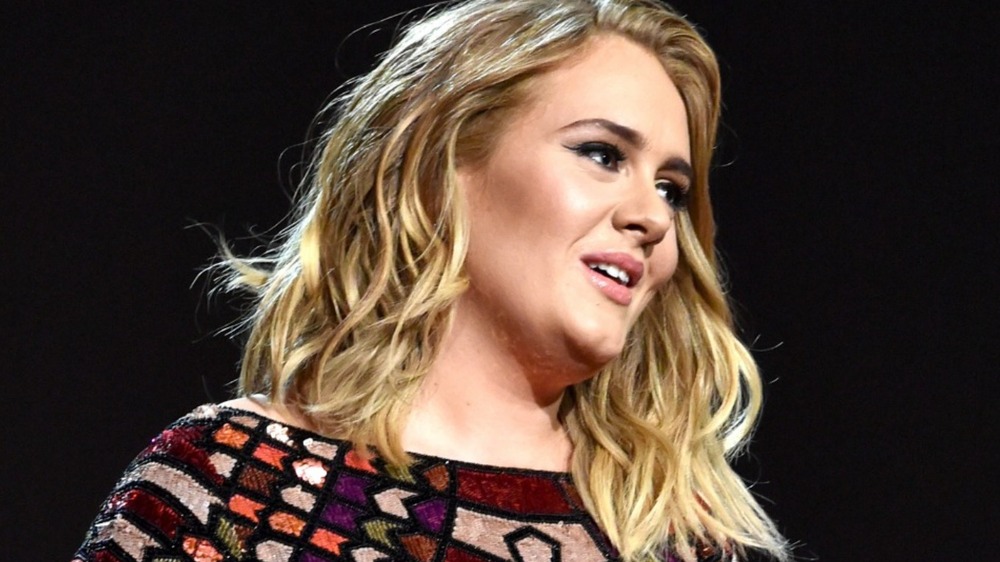 Lester Cohen/Getty Images
Peeling back the layers behind the pre-chorus, Adele acknowledges being constantly reminded about her unrequited love, per Genius. You can physically feel the devastation and hurt in her softly spoken lines "I had hoped you'd see my face / And that you'd be reminded that for me, it isn't over".
The second verse finds the singer reminiscing over their "glory days," and marveling over the fact that they found each other once, even though they weren't the right fit. She actually cried while recording the second-to-last chorus, making the hoarseness in her voice even more impactful (via YouTube).
In a rare moment, during her 2011 concert at London's Royal Albert Hall (via IMDb), she reflected on her relationship with Alex and shared that she had no regrets, despite how things ended. "I know it's a breakup record and I'm really b***hy on it, but the guy that it's about changed my life and we were so in love and we had so much fun. It was f***ing brilliant, our time together," she revealed (via YouTube).
She also added, "And we are friends because it's important that I share what is going on with this record with him because as bitterly as it ended, like I said we're pure jokes together, and he was such a joker and it was brilliant. And I forgive him, you know, and I'm sure he forgives me because I do give as good as I get."