Is Taylor Swift's 'Closure' Secretly About Harry Styles?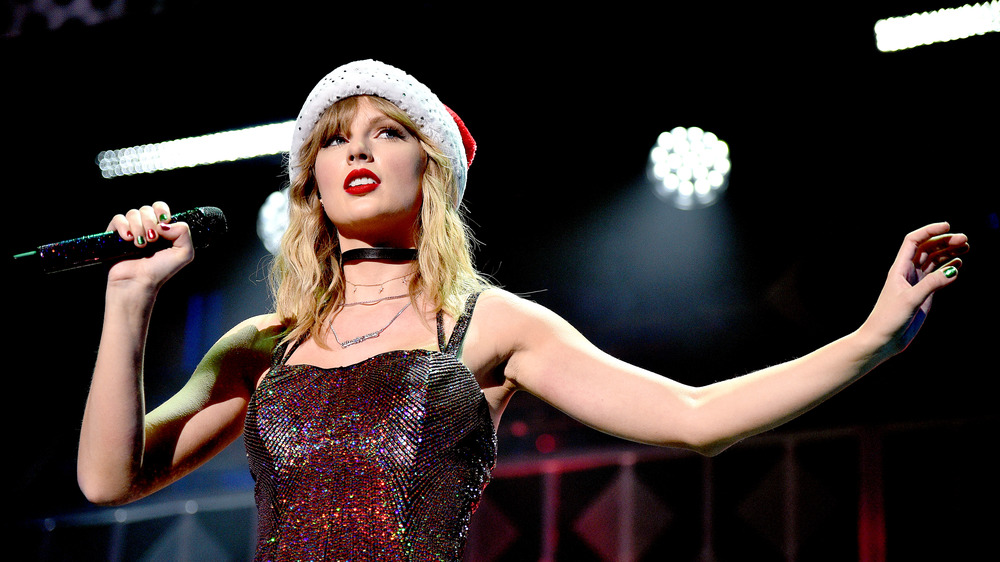 Theo Wargo/Getty Images
If there's one song on Taylor Swift's album, Evermore, that feels cathartic, it's "Closure." "Don't treat me like some situation that needs to be handled," sings Swift (hallelujah). "I'm fine with my spite and my tears, and my beers and my candles," she seethes (yes, please). "It cut deep to know ya, right to the bone," she snarls (sigh). Because, can we get over the fairytale that time heals all things? Isn't it liberating to finally admit that it's okay that not everything will be alright?
"Seeing the shape of your name still spells out pain," Swift admits, "it wasn't right the way it all went down." Listening to the lyrics, it's hard to avoid the conclusion that "Closure" is going to be 2020's theme song, long after this year goes down in the history books. It's also hard not to believe, as universal as it is, that "Closure" was intensely personal. Other tracks on Swifts ninth studio album, like its sister album, Folklore, may well have been inspired by other peoples' stories ("Tolerate It," for example.) But when Swift sings "Closure," it feels intimate in a way that something can only be when it's wrenched from your mouth directly out of your guts. Who, pray tell, did Swift right "Closure" about? Reddit is betting on Harry Styles.
Harry Styles probably wouldn't mind a personal connection to 'Closure'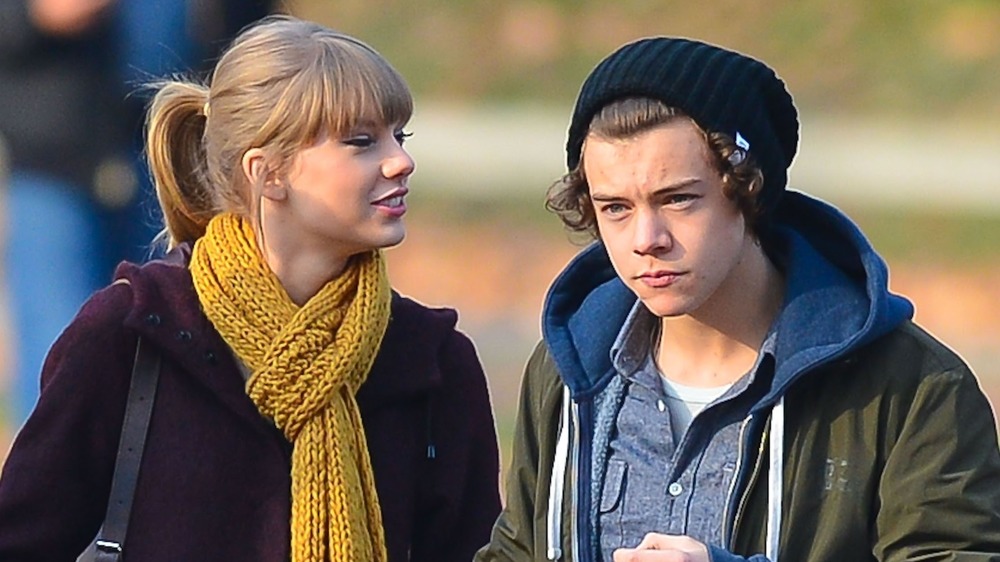 Kevin Winter, Matt Winkelmeyer/mg19/Getty Images
It has been "a long time" since Taylor Swift and Harry Styles dated. When the pair separated in early 2013, Mirror wrote about Swift "lonely and down," flying back early from what was supposed to be an idyllic vacation on The British Virgin Islands, while Styles "stayed on" and "partied" with billionaires. But could "Closure" really be about Harry Styles?
Neither Swift nor Styles have admitted to bad blood, although endless tabloid speculation suggests it's there. And, as several Reddit and Youtube comments point out, Swift seems to sing "Closure's" chorus in a distinctly British accent. There's one stanza, in particular, that gives credence to such speculation. "Guilty, guilty, reaching out across the sea, that you put between you and me, but it's fake and it's oh so unnecessary," Swift admonishes in Evermore's 14th track. It wouldn't be the first time that the songstress has sung about her relationship with the British star. Swift's music video for "Cardigan," for example, might be a salute to Styles' "Falling" music video.
If "Closure" is about Styles, we already know how he'll probably react. Styles told Howard Stern in March 2020 that "I think about what it means to me to write a song about somebody else and for somebody else to do that, it's like flattering, even if the song isn't that flattering, you still spent time on it and ultimately, using Taylor as an example, she's a great songwriter, so..."