The Best Solutions For Chafing This Summer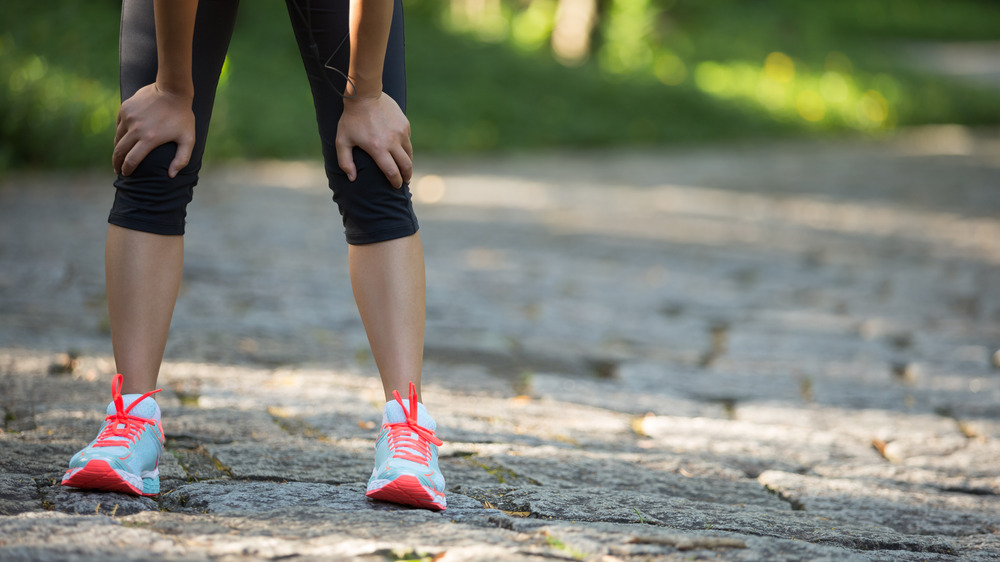 Shutterstock
Summer is almost here and you know what that means? Shorts, skirts, dresses, leggings — here we come. The only downside to wearing cute and free-flowing summer clothes is chafing. Inner thigh chafing aka "chub rub" is a common skin problem caused by a combination of increased sweat, moisture, and friction from skin or fabric (via Healthline).
In the summertime where temperatures are high and the air is humid, chafing is nearly impossible to avoid. After all, being outside and rubbing your arms, legs, and thighs together is relatively common during some summertime fun, as is being more active in tighter clothing such as leggings or jeans. However, there are solutions that'll prevent this mild, red rash.
Good Housekeeping recommends Body Glide and Gold Bond Friction Defense as anti-chafing solutions, noting how many bikers and runners use the former product to protect their skin when exercising. "Anti-chafing products [form a protective] film on the skin that can reduce the friction between touching skin parts," Birnur Aral, a senior chemist at the Good Housekeeping Institute, told the outlet.
Any anti-chafing product that contains waxes, polyethylene, silica, and zinc oxide will prevent the rash from developing, Good Housekeeping reports. So, if you can't find Body Glide or Gold Bond at your nearest drugstore, now you know which ingredients to look for.
There are natural alternatives to prevent chafing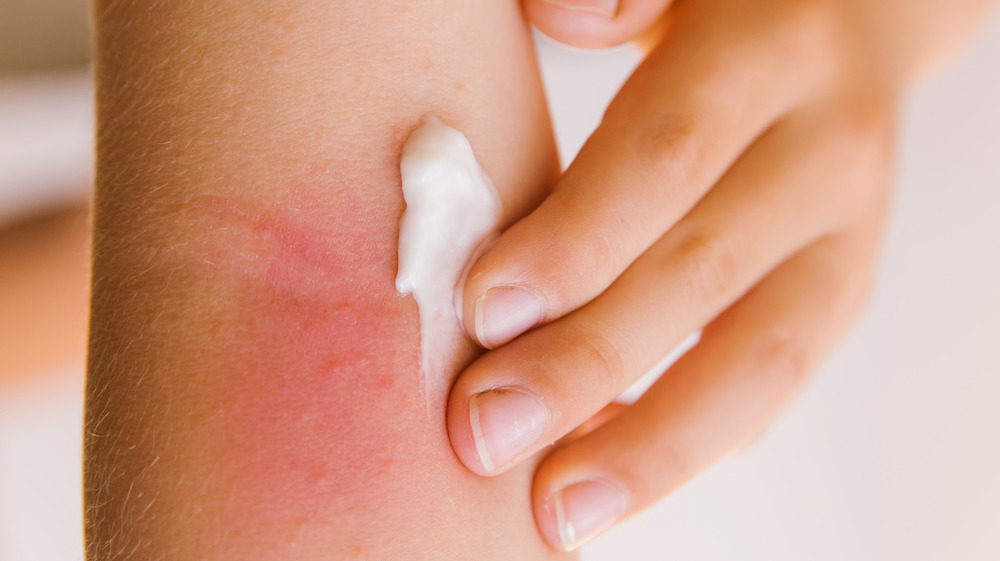 Shutterstock
If you're not into commercial anti-chafing solutions, there are also natural solutions. According to Bustle, one solution is to use coconut oil. The outlet reported that coconut oil has antibacterial properties, proteins, and fatty acids that'll protect and nourish your skin, which is just what your skin needs to prevent chafing. Another natural solution is pure shea butter, which is rich in vitamins and can help reduce friction, basically by creating a barrier between skin and skin and/or fabric (via Prevention).
If you're not into shea butter, aloe vera is another natural remedy to try. Similar to other natural anti-chafing solutions, aloe vera has anti-inflammatory and soothing properties, which work well to prevent a chafing rash from forming, per Healthline. Further, the outlet recommends simply using leaves from a home plant, if available. With regards to aloe vera products, Bustle notes to look for products that contain no fragrances, alcohol, harsh chemicals, or added colors. These additional ingredients can decrease the effect of the aloe vera.
And there you have it. Now that you know how to prevent chafing before it even arrives, nothing should stop you from having some summertime fun.