Christina Haack And Tarek El Moussa Prove They're Still Friends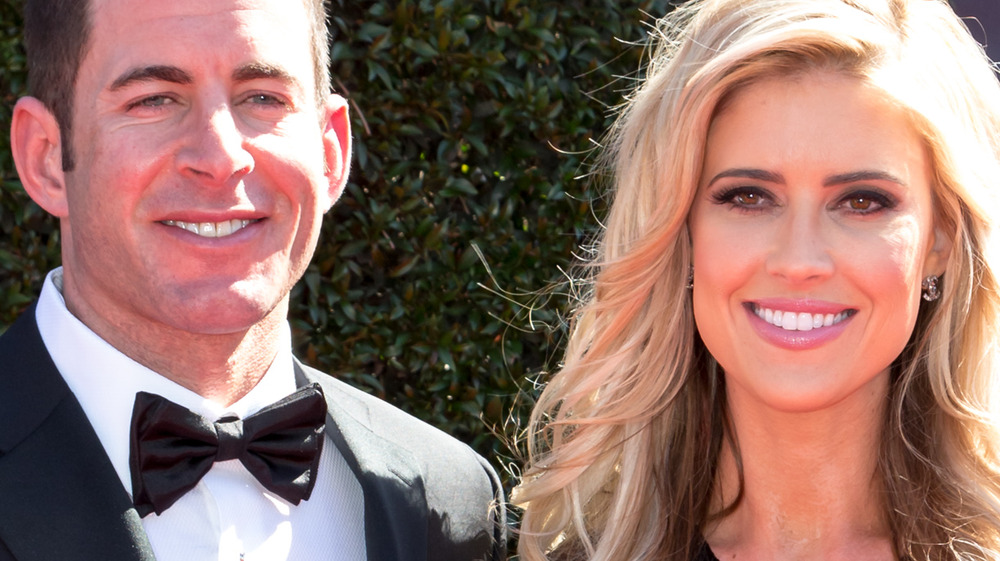 Greg Doherty/Getty Images
Despite their split in 2016, Christina Haack (also known as Christina Anstead or Christina El Moussa) and Tarek El Moussa have no problem being friendly with one another. In fact, the two had a reportedly "flirty" exchange earlier this week when Haack posted a video of her former husband on Instagram Stories (via Hello Magazine). In the video, Haack teased El Moussa about his outfit, joking that he favored Vanilla Ice. "You know who you look like? Ice Ice Baby," Haack, who looked as though she was filming the clip, said playfully. To which El Moussa responded, "I look like the best you ever had. Come on let's do this." Haack, who is currently going through her second divorce, can be heard giggling in the background of the video (via People).
After seven years of marriage, the former couple had a very public and emotional split in 2016 (via Fox News). The divorce wasn't finalized until 2018. Even so, the two co-parent their five-year-old son Brayden and 10-year-old daughter Taylor. "We're co-parenting, we're filming [Flip or Flop], we're business partners, so things are going better than they've been in a long time," El Moussa told Us Weekly. "That's great for us. You feel it on the set. The on-screen chemistry shows and I think this season's episodes are some of the best we've ever done."
Christina Haack and Ant Anstead also co-parent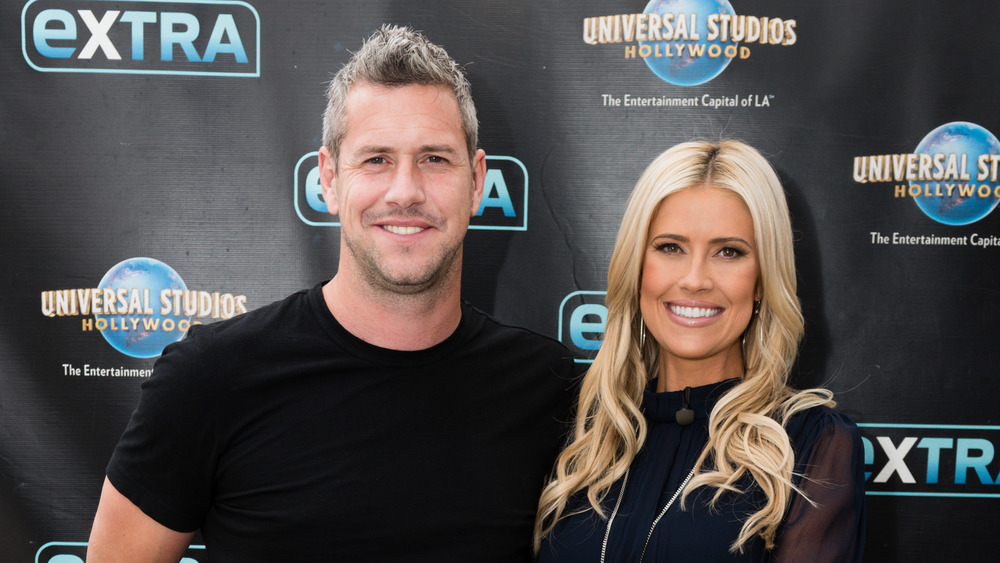 Noel Vasquez/Getty Images
As for Christina Haack's relationship with ex Ant Anstead following their split, things may not be like they are for Haack and Tarek El Moussa, but the parties are trying, too.
Just two years after their "secret wedding" in December 2018, Haack and Anstead announced their separation (via Hello Magazine). Two months later, Haack filed for joint custody of their son Hudson. "We're both committed to making sure that Hudson's needs come first," Anstead told People. "We've both fallen into it. We both have experience at it," adding, "These modern families are very normal now. So many families all over the world are dealing with this. Everybody can really get on, everyone can give love and affection to the kids. That's the right answer."
Although Anstead is still working through their "devastating breakup" (via Page Six), he's made it a point to spend a bit of time with his former stepsons Taylor and Brayden. "I dropped Hudson off the other day [at Haack's], and I spent a bit of time with Taylor and Brayden and hugged them and chatted to them. And I got to catch up on their lives," Anstead told People. "It's really important that friendship stays. You don't need to be married, but staying friends is important."