The DIY Facial Spray That Cindy Crawford Swears By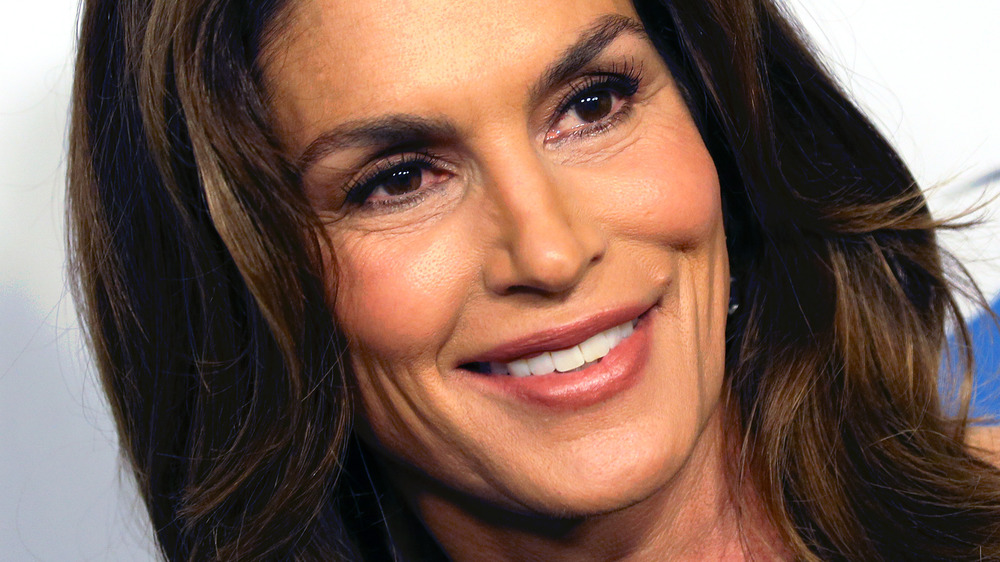 David Livingston/Getty Images
DIY facials are all the rave right now. According to Good Housekeeping, facials are everyone's go-to self-care method. But with your favorite esthetician unavailable due to COVID-19 restrictions, it's up to you to give yourself a spa-quality facial. Luckily, there are easy DIY facials that leave your face smooth and fresh.
One easy-to-do DIY facial is the one supermodel Cindy Crawford is said to use regularly. Crawford believes spending money on quality skin care products is a must. Forget high-end makeup products, skincare needs you to be your priority. In a July 2020 interview, she told Byrdie, "You can get a less expensive mascara, you can get a less expensive lip gloss or nail polish, but anything that's actually on your skin is worth investing in."
Crawford's DIY facial spray, per PopSugar, simply combines milk and water in a spray bottle, making it convenient for her to mist her face throughout the day.
How to give yourself a DIY facial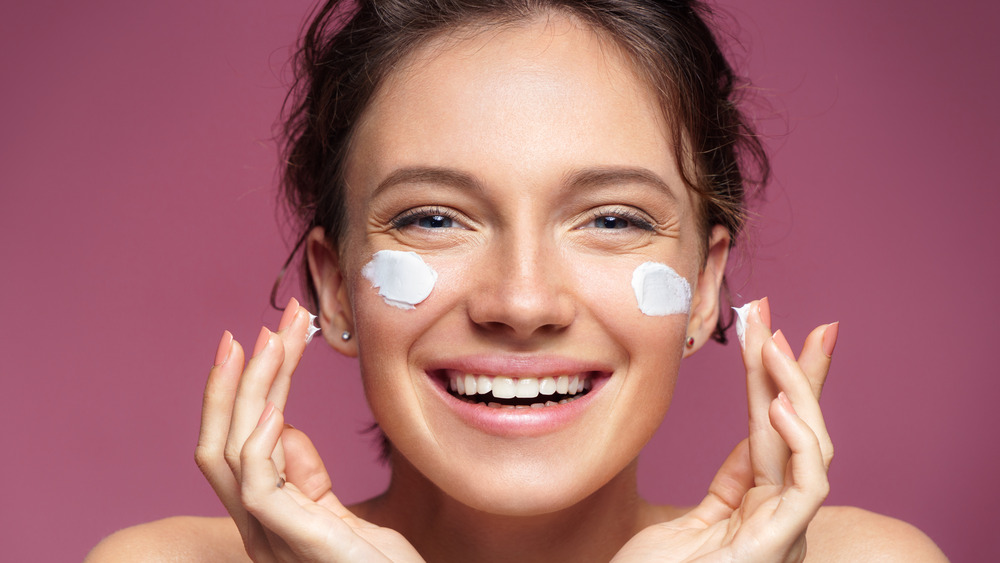 Shutterstock
Cindy Crawford's DIY facial spray of milk and water can easily become part of your DIY facial routine, which typically involves a handful of steps. To start, Byrdie emphasizes getting the right products for your face's skin type. If your skin is oily, dry, or a combo, make sure you have the right products to properly treat your skin's needs. As for the facial itself, the outlet outlines a seven-step roadmap: cleanse, exfoliate, steam, extract, mask/treatment, tone, and moisturize. Similarly, experts speaking to Allure condensed their DIY facial to five steps: double cleanse, exfoliate, face mask, steam, moisturize and massage.
Note that both DIY facials include a step for "steam," that would be a facial steam. Per StyleCaster, the only difference between a professional facial steam and one done at home is the strength and duration of the steam. Athena Hewett, aesthetician and founder of Monastery Skin Care, told the outlet, a facial steam is simply "the practice of surrounding the face with steam." This facial step helps to open up the pores in the face and also increase circulation, leading to a "glow."
That glow sounds a lot like what Cindy Crawford achieves with her DIY facial spray. In fact, such a spray could probably be tacked on to the above DIY facials as a final step, post-cleanse. On skincare routines in general? Crawford told Byrdie, "It's never too early, and never too late, to start taking care of your skin."