Christina Hendricks' Net Worth: The Good Girls Star Makes More Than You Think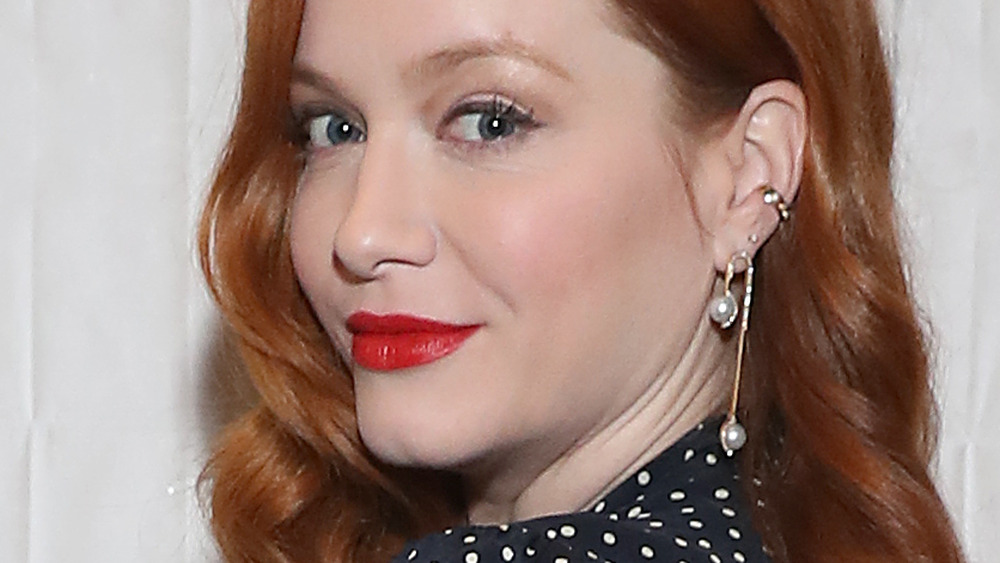 Bennett Raglin/Getty Images
Good Girls star Christina Hendricks definitely isn't as hard up for money or independence as Beth Boland, the character Hendricks plays on the hit NBC show. In fact, the series about a trio of devoted mothers turned would-be felons is stronger than ever as it heads into its fourth season.
Earlier this year, Netflix acquired the first three seasons of Good Girls, after which the series quickly gained the notable distinction of becoming the most watched show on the streaming service in the United States (via The Hollywood Reporter). While this may seem like a minor detail for an already established series, this significance is huge when one considers this is the first time one of Netflix's own programs have been knocked out of the top spot (via Forbes).
But of course, Hendricks is no stranger to hit television shows. While she is best known for her role as Joan Harris on Mad Men, she has also starred in three other series — Hap and Leonard, Another Period, and Tin Star — since the AMC show's bow in 2015.
Hendricks' net worth ballooned between Mad Men and Good Girls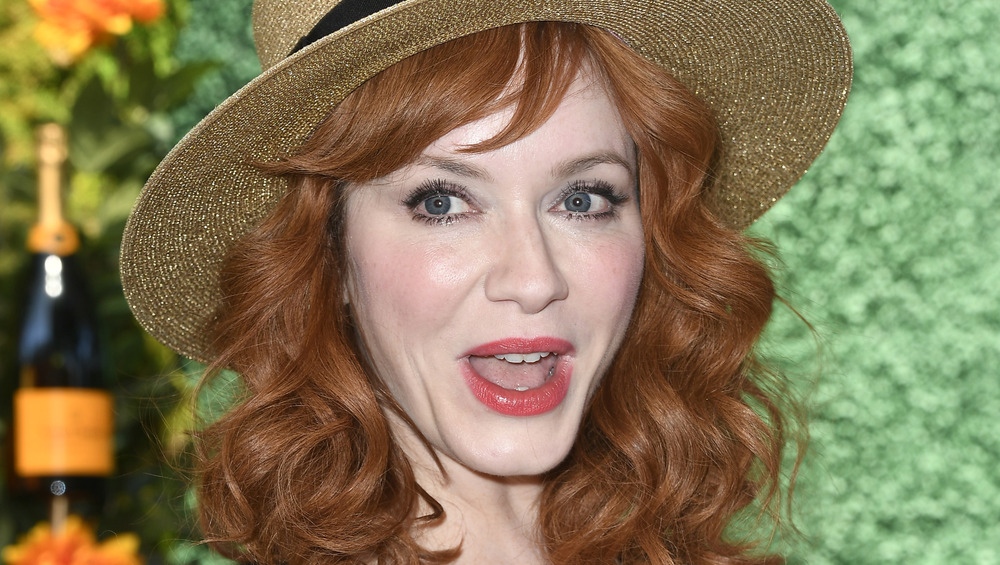 Frazer Harrison/Getty Images
Christina Hendricks has continued to be in high demand, juggling multiple film releases along with her work on the NBC series. She told Parade in 2019, "I went from shooting The Strangers to American Women, then to season one of Good Girls and then to Tin Star. The day I wrapped season one of Good Girls, I was the very next day in Calgary, working in snow up to my waist on a mountain. When I wrapped that, a week and a half later, I was back filming season two of Good Girls. It was pretty intense." She is, however, now enjoying a bit of downtime as evidenced by her numerous fashion selfies on Instagram.
Hendricks, who has nearly a million followers on the social media site, is also a critical darling. Her work on Good Girls received a 2019 Satellite Award nomination for Best Actress in a Comedy. Prior to that, she won the Critics' Choice Television Award for Best Supporting Actress in a Drama for Mad Men in both 2011 and 2012 (via IMDb). These honors have placed Hendricks in the upper echelon when it comes to TV payouts. During her final season on Mad Men, Celebrity Net Worth reported that Christina Hendricks was earning $100,000 per episode and had a net worth of $8 million.
As of the site's most recent update, posted at the end of 2020, Hendricks' net worth had rounded out to $10 million — a number supported by the March 2021 biography recently added to Wealthy Genius.