The Truth About Betty White's Childhood Dream To Be A Singer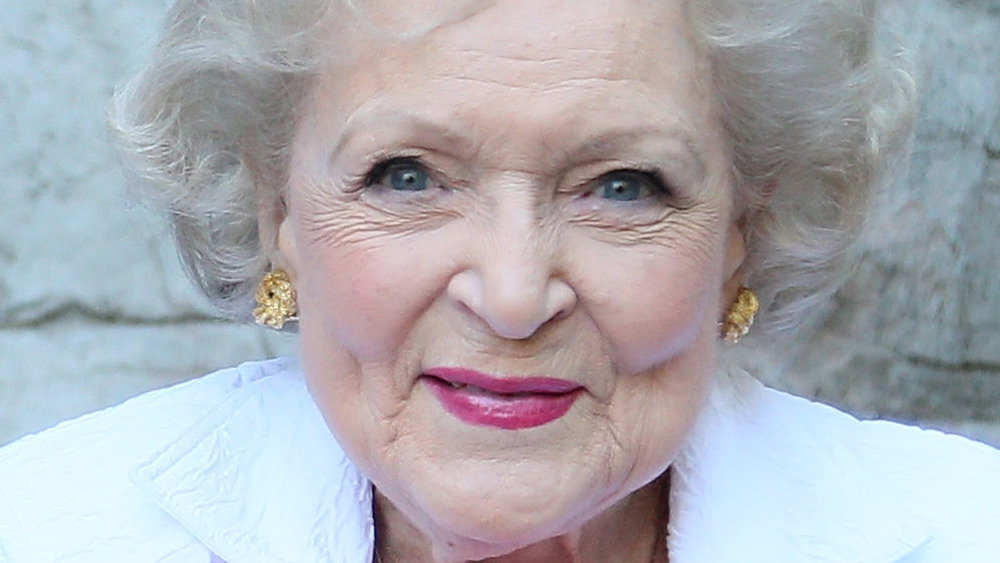 David Livingston/Getty Images
At 99, Betty White has entertained literally generations of audiences; if you've ever owned a TV or been to the movies, you've seen her at least once. Her credits range from numerous game-show and variety-show appearances to cartoon voices (Toy Story 4, The Simpsons, SpongeBob SquarePants) to her unforgettable roles as Sue Ann Nivens in The Mary Tyler Moore Show and Rose Nylund in The Golden Girls. Nor does she show any signs of slowing down; White will be filming a Christmas movie for Lifetime once pandemic-related filming restrictions are lifted. Her role reportedly features her as a coach for Santa's helpers (via Entertainment Weekly). 
But America's favorite nonagenarian once dreamed of belting out arias at the Met as Carmen, Violetta or Brünnhilde. In an interview she gave to The Canadian Press back in 2012 when she was promoting The Lorax, she revealed that she once had a very different type of performing career in mind. "[W]hen I was a youngster, I wanted to be an opera singer, so I took very serious singing lessons," she said, adding that she doesn't have an opera repertoire anymore. "So I vocalize [now] every once in a while, but only when nobody's home."
Betty White has shared her singing talent on TV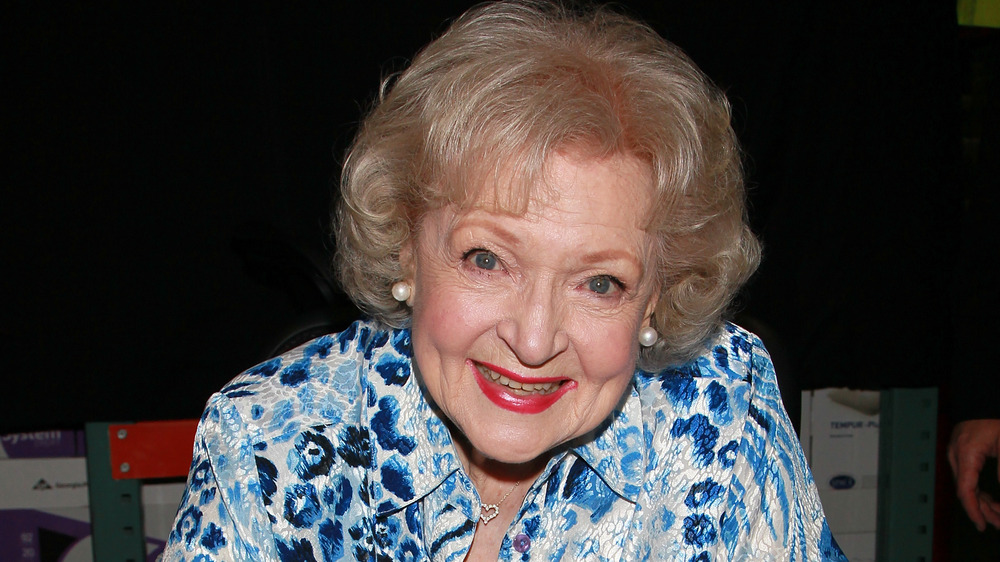 David Livingston/Getty Images
While she's better known now for her impeccable comic timing onscreen, Betty White has showed off her vocal chops at various points throughout her career. Billboard highlights a few of her varied appearances, which range from a sweet rendition of "Getting to Know You" from The King and I to a duet with Bea Arthur on The Golden Girls (Dorothy and Rose entered a music competition with their original creation, "Miami"). One of her most interesting projects was a music video commercial she recorded with British singer Luciana. The song, called "I'm Still Hot" (viewable on YouTube), shows the iconic actress being waited on by a court of shirtless hunks as she raps the chorus: "Guess what? I'm still hot!" 
When it comes to her personal listening preferences, though, White is more good ol' gal than hip-hop. She once told The Boot that country music is one of her favorite genres, and Dolly Parton is among her top listening picks. "It's the kind of music that reaches right inside of you because it's simple and it's direct. I just enjoy it thoroughly. It's relaxing and nostalgic," she said.
Dare we hope that Betty White's upcoming Lifetime Christmas movie will feature her rendition of "Silent Night" or "All I Want for Christmas Is You"? Fingers are firmly crossed.