The Best Way To Heal A Sunburn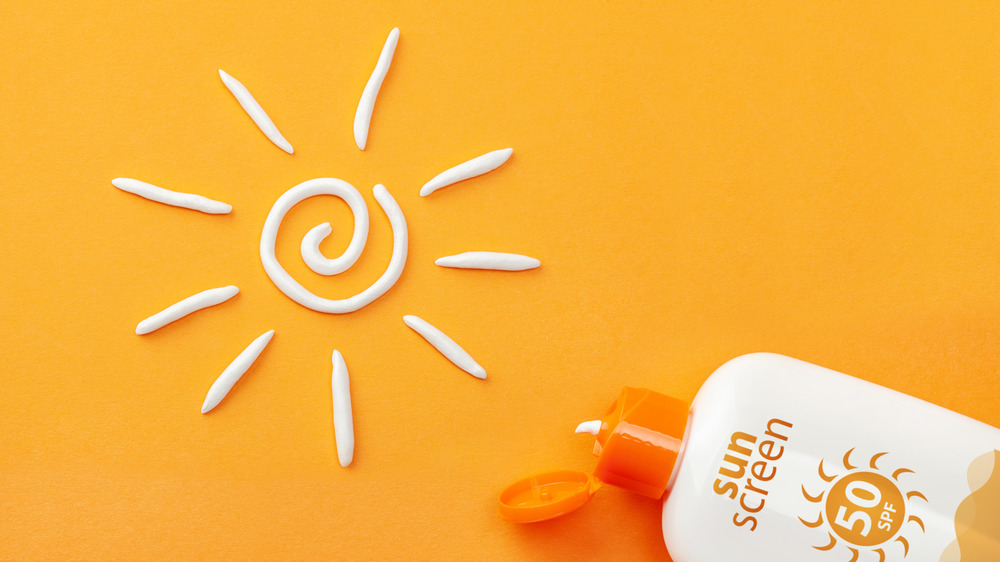 Shutterstock
There's nothing worse than sunburn. And no matter how sun safe you are, sometimes it's just unavoidable. That's why it's important to know exactly how to heal a sunburn, next time the sun strikes. 
First of all, you need to up your intake of water, STAT. "When you get a sunburn, UV light causes inflammation in the skin similar to what you might get from a thermal burn from the oven," board-certified dermatologist Joshua Zeichner, the director of cosmetic and clinical dermatology at Mount Sinai Hospital in New York City, told Allure. "That's why it's important to hydrate the skin and help repair the skin barrier as quickly as possible," he continued.
Then, jump in a cold shower. "A cool bath or shower will help relieve the immediate pain from the burn," Ronald Moy, MD, FAAD, of MFC Facial Plastics and Dermatology, told POPSUGAR. "You can also apply a cool compress to take the sting out." Or take a milk bath. "A cool bath helps to lower the internal body temperature and milk, due to its fat, protein, and pH, can have an anti-inflammatory effect. Thus, it provides some pain relief," celebrity aesthetician Renée Rouleau added.
Use a fragrance-free cream or lotion to soothe sunburn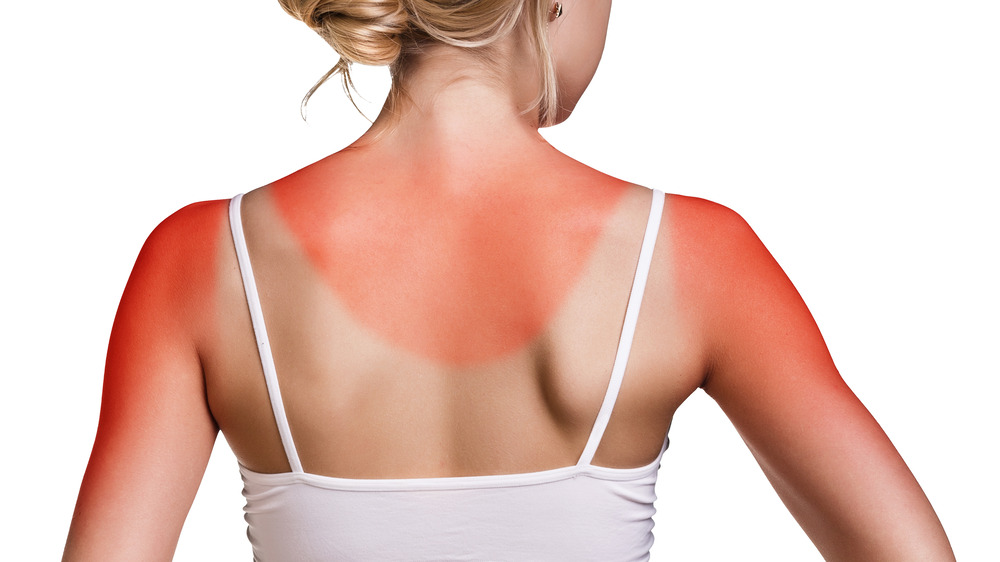 Shutterstock
Post-shower or bath, it's all about after-care. "Do not rub your skin with a towel, but gently pat it dry when you get out," consultant dermatologist Dr Anjali Mahto of the Cadogan Clinic in London told ELLE. "After a bath or shower, use an un-perfumed cream or lotion to soothe the skin. Applications of this are necessary to reduce the appearance of peeling and this may need to be continued for several weeks." Aloe vera is a common ingredient in skin lotions because of its anti-inflammatory and hydrating properties, but beware, not all aloe vera is as healing as you would think. "Many aloe products contain synthetic dyes and fragrance, which give aloe that bright green colour," Rouleau told POPSUGAR. "Artificial colourants may further irritate sensitive skin, so ensure your aloe is dye and fragrance free."
If pain persists, simply take a pain reliever. "If you're in pain, analgesia or painkillers can help relieve this and reduce inflammation caused by sunburn," Dr Mahto added. "Nonsteroidal anti-inflammatory drugs such as ibuprofen are ideal and should be continued for a period of at least 48 hours if there are no contraindications. Paracetamol will help with pain but has little effect on inflammation," she continued.