Here's What Charli D'Amelio Eats In A Day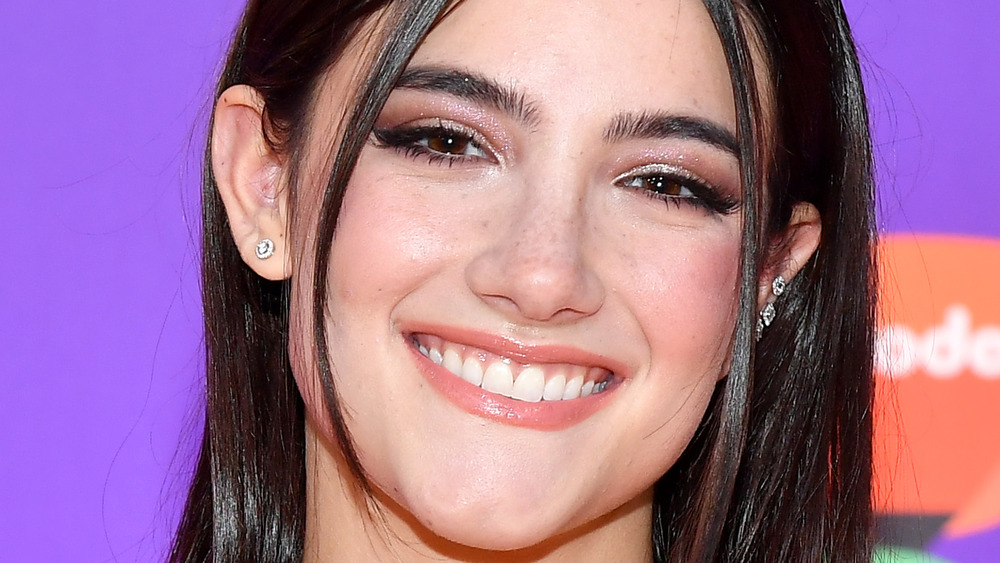 Amy Sussman/kca2021/Getty Images
If you or somebody in your life is on the popular app TikTok, then you've likely heard of Charli D'Amelio, who people sometimes call the Queen of the popular social media platform. Her Campus reported that the famous TikToker is the app's most-followed person, and her videos dominate the social scene most days. A native of Norwalk, Connecticut, before she rose to fame on social media, D'Amelio, who has her own Dunkin drink, danced competitively (via Insider). 
She's so popular that people even follow the "Charli D'Amelio Diet," eating the way she eats. With more than 101 million followers (via Guinness World Records), and given how many hours of her videos Gen Z and others consume daily, it's no surprise that many people want to follow the social media influencer's eating habits. While she doesn't have a specific diet plan, the teenager regularly shares her meals and snacks for the whole world to see, and others sometimes follow in her footsteps.
Here's what you need to know about Charli D'Amelio's daily diet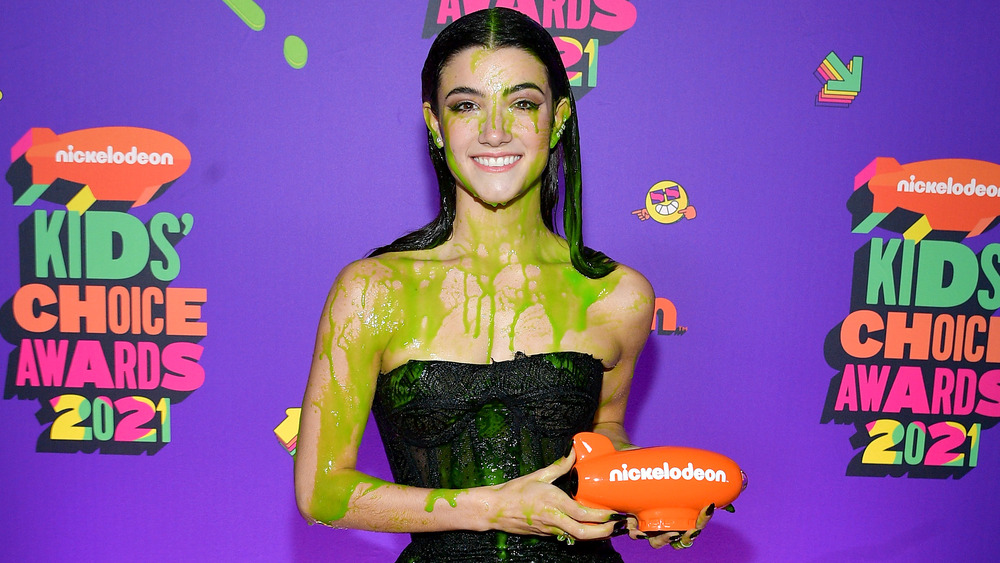 Matt Winkelmeyer/kca2021/Getty Images
The 16-year-old influencer usually begins her day with cereal (via Health Yogi). The simple start gives the active teen something quick to fuel her body. If you try eating like Charli D'Amelio, there are plenty of varieties to chose from, but cereals that are lower in sugar and high in whole grains, like oats and muesli, are healthiest, giving you a firm foundation for the day (via Healthline). For snacks, she chooses a protein shake or fruits. Her Campus reported that D'Amelio enjoys pasta for her midday meal. She often chooses spaghetti with marinara to fuel up at lunchtime. Sometimes she chooses a salad or chicken with vegetables, giving you a wide variety of options if you want to eat like her.
Not surprisingly, D'Amelio's afternoon snacks often consist of an iced coffee, like her signature drink, "The Charli," at Dunkin'. You could grab the concoction from a nearby Dunkin', order something similar from your favorite coffee shop, or try an iced coffee recipe (via Epicurious). If you've attempted to consume anything that the Gen Z star eats, iced coffee is probably something you've tried. Finally, for dinner, D'Amelio often eats a lean protein like chicken, salmon, or steak, and she adds colorful veggies to complete the meal. She also occasionally eats a burger and fries or a soda and pizza.
Unfortunately, eating like D'Amelio probably still won't automatically give you her dancing skills.