Olivia Jade Has Some Thoughts On Being 'Publicly Shamed'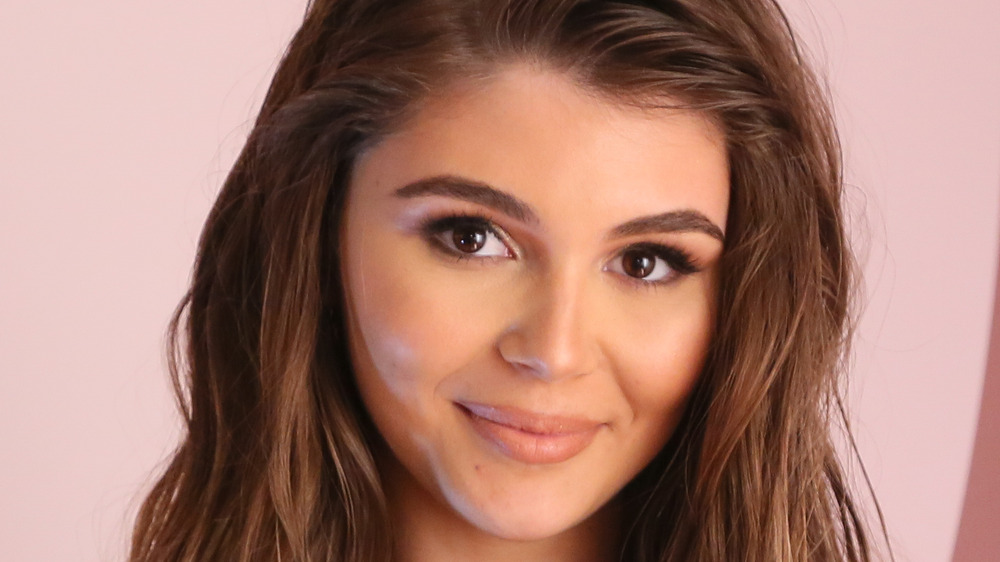 Gabriel Olsen/Getty Images
Olivia Jade Giannulli was one of the people most impacted by the shocking college admissions scandal of 2019. The young YouTube personality was dragged by fans and the media when it was reported that her famous parents had broken the law in order to get her and her sister into the college of their choice (via Us Weekly). Olivia's mother, Full House actress Lori Loughlin, and her father, fashion designer Mossimo Giannulli, were accused of paying $500,000 to ensure that their daughters, Olivia and Bella, were accepted into the University of Southern California. Although they denied the allegations for nearly a year, they eventually both entered guilty pleas and were sentenced to prison time (via NPR).
Lori received a two-month prison sentence along with community service and a hefty fine. Meanwhile, Mossimo was sentenced to five months behind bars with additional community service hours and a larger fine. Now, Olivia Jade is speaking out about how she felt during the height of the scandal and offering up some sound advice for anyone who may be going through a tough time in their lives, especially in the public eye.
Olivia Jade offers some words of wisdom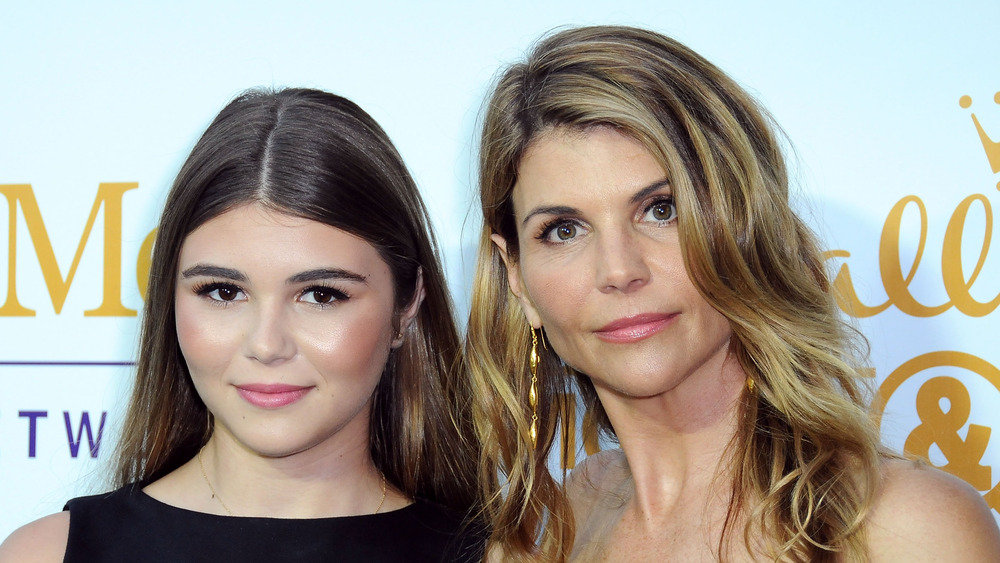 Barry King/Getty Images
Olivia Jade opened up to her TikTok followers this week after having an eye-opening conversation with an "inspirational woman." The social media influencer told her fans that she learned a valuable lesson through all that her family has endured over the past two years, per Us Weekly. "We were talking about being in the public and being publicly shamed, and I was like, 'Well, my situation doesn't even compare, I'm not even going to start to compare it to yours,' and she looked at me, and she said, 'Olivia, it doesn't matter if I'm drowning in 60 feet of water and you're drowning in 30, we're both still drowning.' I think about that quote every day because I think it's so true and it's such a bigger message to our world right now. I think we're all very quick to judge. I think we're all very quick to put people down," she stated in the video.
The YouTube sensation went on to remind her supporters that all of their feelings are important and real. "I just want people to remember, like, if your feelings are hurting, if they're valid to you, they're valid. It doesn't matter if someone is going through worse," Olivia Jade added. However, as with her past comments, this latest wasn't met with all love from social media. As BuzzFeed reports, some users questioned if she was actually publicly shamed or her family simply held accountable for their actions.