The Real Reason Jonathan Van Ness Took Up Gymnastics And Ice Skating In His 30s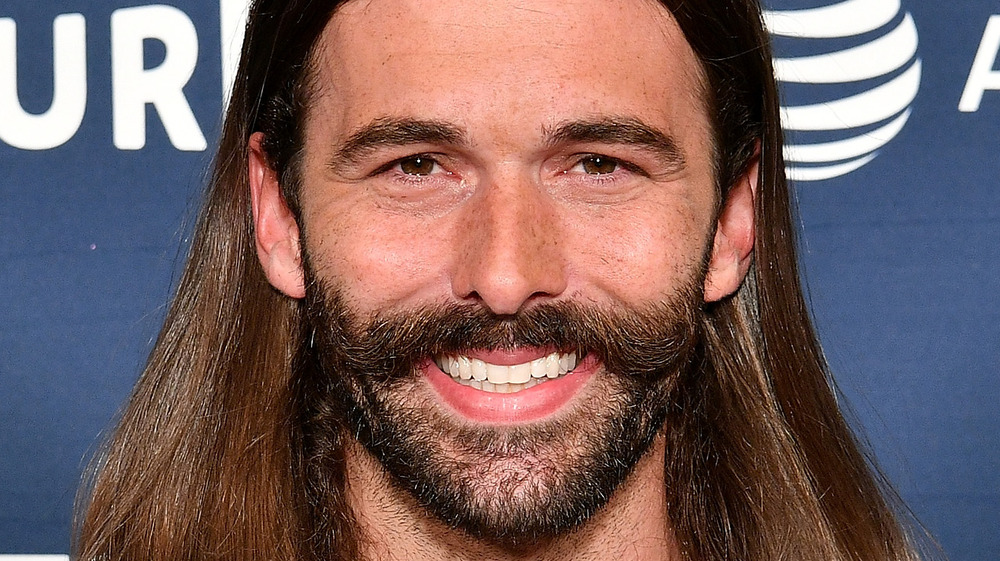 Dia Dipasupil/Getty Images
Jonathan Van Ness is an inspiration to us all, that much goes without saying. The breakout star of Netflix's mega-hit Queer Eye reboot is everybody's BFF, whether he personally knows them or not. Aside from being the resident "grooming expert," Van Ness is a staunch advocate for LGBTQ rights, as well as a bestselling author, podcaster, and plenty more besides — he's a busy guy, evidently more comfortable with an overflowing plate than one that's only half-full. And yet, JVN always makes time for himself. 
In fact, while speaking to the New Yorker, the Queer Eye star explained how he sees his role on the show as that of the "anti-transformation beauty expert," rather than a makeover maven. Explaining, "my passion, and my role, is more about accepting who we are and embracing who we are." He added, "I really want people to celebrate themselves, and that's always what I'm trying to do." When it comes to celebrating himself, and making sure he's feeling good, Van Ness knows exactly what he needs to do. 
Jonathan Van Ness believes you should follow your interests at any age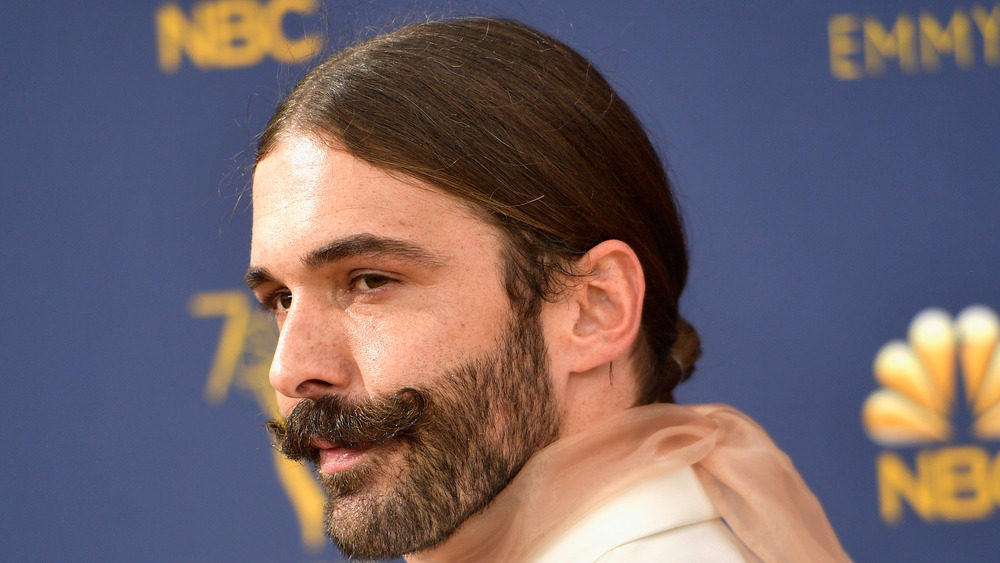 Matt Winkelmeyer/Getty Images
Followers of Jonathan Van Ness' super popular Instagram account will know he has several fun hobbies at any one time. Most of us can't be bothered to do anything more taxing than falling asleep on the sofa, but Van Ness took up his twin passions of gymnastics and ice skating in his thirties, purely because he'd always wanted to try both. During an appearance on In the Envelope: An Awards Podcast, the Queer Eye star revealed he's always thrown himself into everything that fascinated him (hence the title of his own show, Getting Curious). "I didn't think in my thirties I'd be like, doing full-twisting layouts and getting to like, learn how to figure skate," he admitted (via Cheat Sheet). 
JVN got the opportunity to try ice skating during a taping of Queer Eye, acknowledging, "Life has such an interesting way of like, working." The show has also put him in the position of being able to take bigger risks without worrying about losing work due to injury. He explained that when he was working full-time as a hairdresser, "I had a lot of really intense struggles. I couldn't ...afford to go learn to figure skate, and like, break my wrist." Thankfully, Queer Eye has given him the space to indulge. And, as usual, Van Ness encourages fans to follow his lead by finding whatever their personal passions in life are, too.