The Powerful Moment Miranda Lambert And Blake Shelton Once Had Together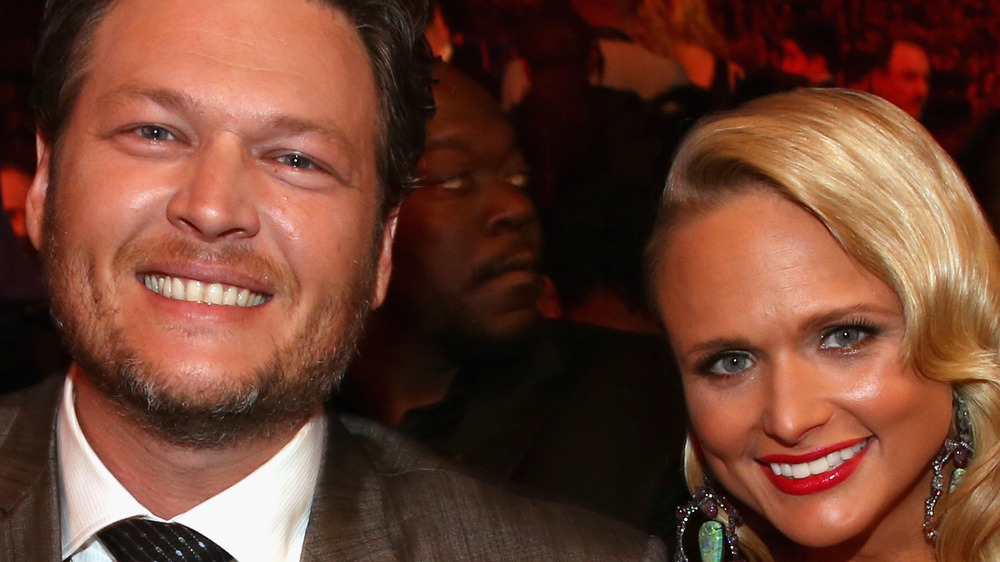 Christopher Polk/Getty Images
Once upon a time, Blake Shelton and Miranda Lambert were the sweetheart couple of country music. The two met all the way back in 2005 when CMT paired them for the 100 Greatest Duets Concert. They sang "You're the Reason God Made Oklahoma" for the special (via Pop Culture).
Shelton was still married at the time, but there was definite chemistry between them. "I've never had that kind of experience with anybody," Shelton later revealed on VH1's Behind the Music about the moment they sang together (via E! Online). "I was a married guy, you know? Looking back on that, I was falling in love with her, right there on stage."
They wouldn't cross paths again until after his divorce in 2006. They began dating that year and would date for nearly five years before Shelton proposed (per People). Shelton and Lambert exchanged vows in 2011.
The two had some happy years together before rumors of infidelity and troubles in the marriage began to surround their relationship. The two, who weren't just spouses but musical collaborators, divorced in 2015 (via E! Online). By the time the news went public, it was already a done deal. "So, it was like once we filed for divorce ... it was like a nine- or 10-day waiting period until it's over," Shelton told The Bobby Bones Show (per All Access). "Even if we knew of rumblings and rumors starting to come out, they would just be that. By the time anybody knew anything, it was over. It was done."
Blake and Miranda shared a song with deep personal meaning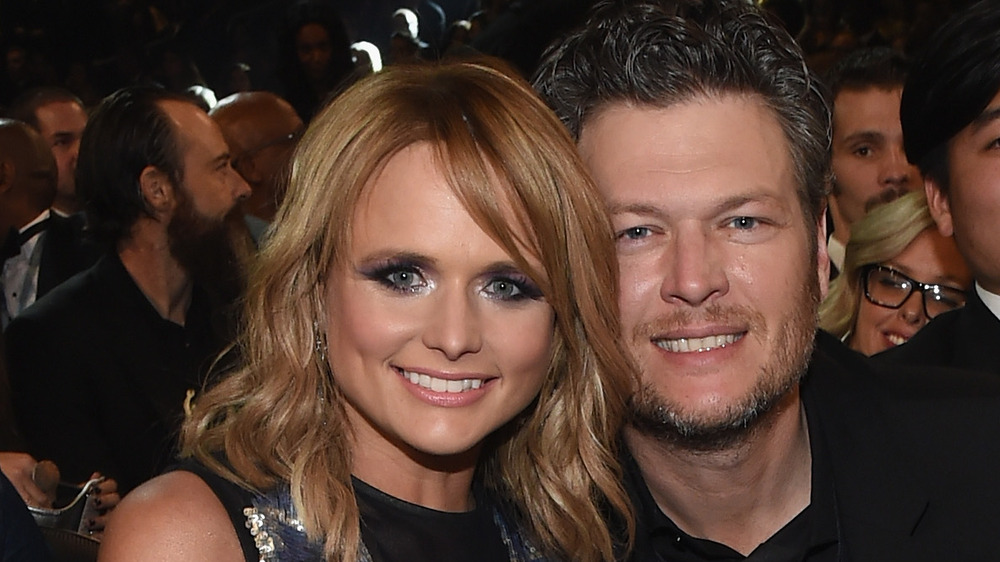 Larry Busacca/Getty Images
The song that skyrocketed Miranda Lambert's career to another level was "Over You," a song she wrote with Blake Shelton. Lambert recently appeared on Essentials Radio on Apple Music, where she discussed the stories behind some of her biggest hits. When the song came up, she looked back at that process with Shelton.
"My ex-husband, Blake, had lost a brother, and it's one of those moments where even if you're married to someone, sometimes you find something new about them," she told host Kelleigh Bannen. "Dudes don't open up about things, but he started telling me about the experience of it all. And I was like, 'Have you ever written about it?'"
"And he's like, 'No,' and he was like, 'Well, my dad just says, 'You don't get over it. You just get used to it,'" she continued. "And I was like, 'Well, could we write it? Do you want to try, or is that invasive?' You don't know how to ... I would never try to write your story because I didn't live it, but maybe I could help because I'm an outside perspective, but I feel your pain talking to me right now ... It was really a special moment, and I'm so glad we shared that song and that it helped his family heal, to have that together."
'Over You' recently hit a major milestone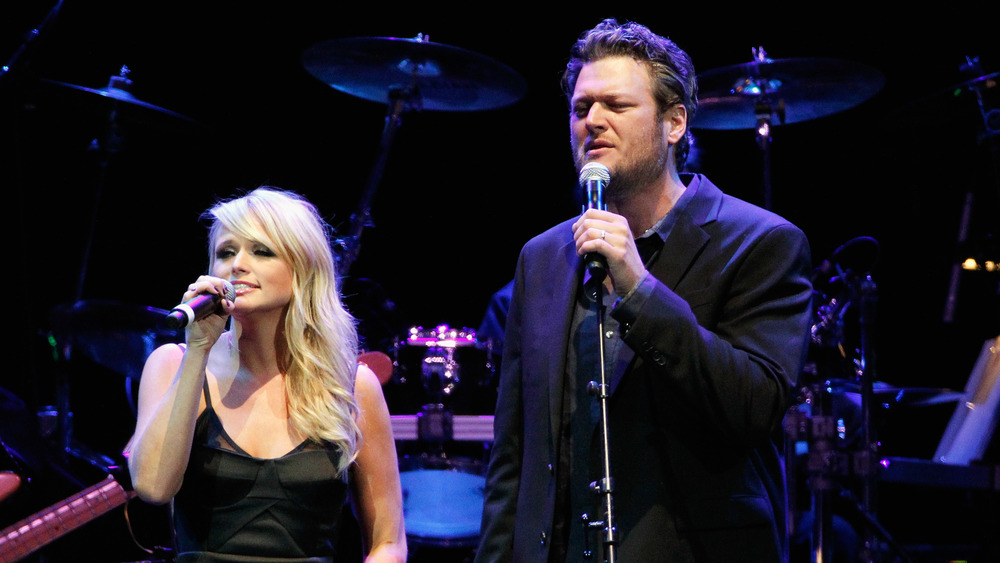 Terry Wyatt/Getty Images
"Over You" topped the charts and was a major success. Lambert told Ladies Home Journal that it was Shelton's decision for her to record the song, although the two performed it as a duet on multiple occasions. 
"Later he said, 'I think it's better if you record it. Honestly, I don't think I can get through singing it every night onstage, so what's the point?'" Lambert told the magazine. "I love that song, and I feel like it's time for me to show I have that side of me that's vulnerable and hurting for someone else."
Miranda and Blake took home CMA Song of the Year and ACM Song of the Year in 2012 for the track (via Country Now). In 2021, the song reached a new milestone. It was certified double-platinum, meaning it's sold over two million copies in the United States (via Hollywood Life).