Serena Williams Opens Up About Her Marriage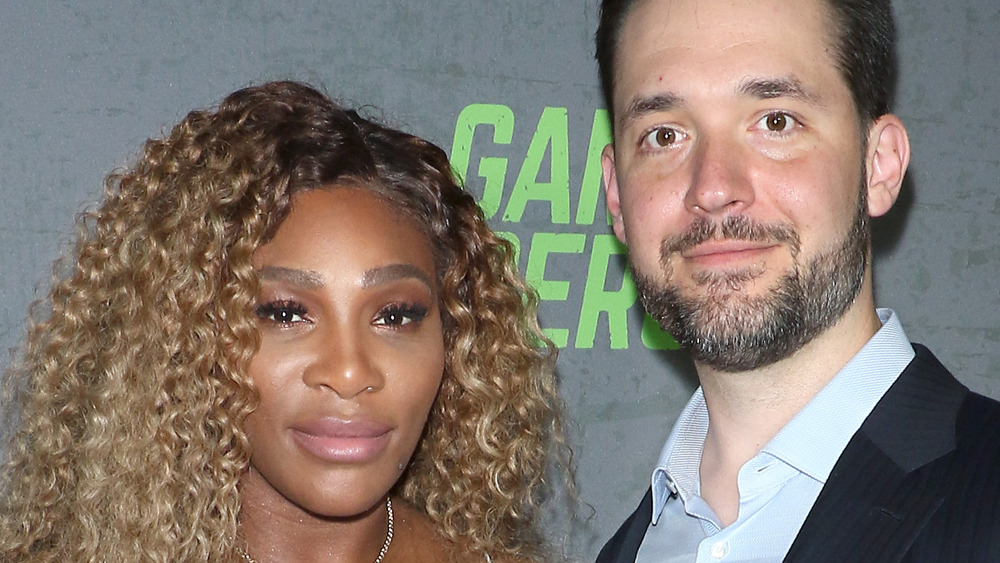 Jim Spellman/Getty Images
Serena Williams is undoubtedly one of the best athletes in history, winning a whopping total of 23 Grand Slam titles throughout her career (via Statista) and still revolutionizes tennis every time she steps on the court. With no sign of stopping any time soon, Williams has it all – and that includes loving family.
Williams met Reddit-founder husband Alexis Ohanian at the Cavalieri hotel in Rome in May 2015, and they've never looked back since. With the tennis star there for the Italian Open and Ohanian set to speak at the Festival of Media Global Conference, the two had a rocky start, with Williams telling the tech founder to leave her table at the pool. Some banter and one walk in a Parisian zoo later, and the two were engaged one year later in that very same pool in Rome (via Refinery29). 
With the Grand Slam record-winner announcing their engagement in a poem posted to Reddit, the two had their daughter Alexis Ohanian, Jr. on Sep. 1, 2017, and were married two months later. So happily ever after, right? In a recent interview with Bumble's The Question Game, Williams put that theory to test.
Serena Williams says marriage isn't easy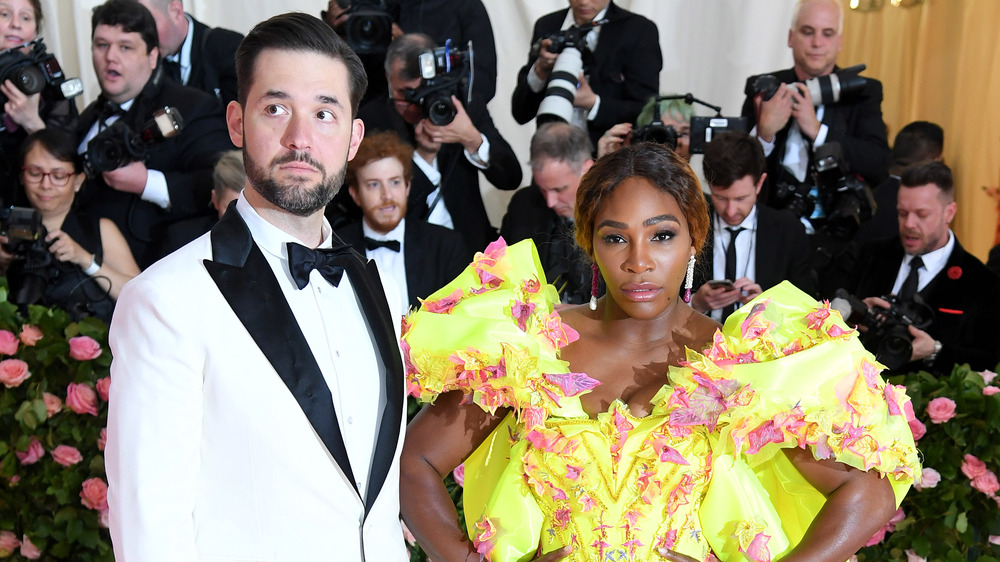 Karwai Tang/Getty Images
In the interview Williams posted to Instagram, the 39-year-old tennis star told Bumble that "marriage is not bliss," laughing at the thought. Opening up fully about her relationship with Ohanian, Williams said marriage can be bliss "if you work at it." She also shared that her biggest "deal breaker" in a relationship is "definitely loyalty. Well not having it, that is" (via People).
About feeling true love with Ohanian, the tennis legend said that she learned "love is an amazing feeling. And if you have an opportunity to feel it, then it's a special thing." That being said, she's no stranger to heartbreak, saying it is "a part of life, whether it be a loved one, a boyfriend, or an animal." But always beaming with positivity, Williams clarified, "time heals all wounds."
About motherhood to her 3-year-old daughter Alexis Olympia, Williams said, "I always knew I wanted kids. I never knew when but I always knew I wanted kids at some point." Finding the perfect moment after meeting tech superstar Ohanian, the family of three now have a super-sweet home life.
In fact, Williams told People that Olympia loves to dress the couple, setting up their outfits for the next day just before bed. Revealing her daughter's love of high heels, the two can be seen all over William's Instagram wearing adorable matching outfits. Maybe there's no happily ever after without work, but Williams has gotten pretty close!