Why Serena Williams Just Broke Down On Camera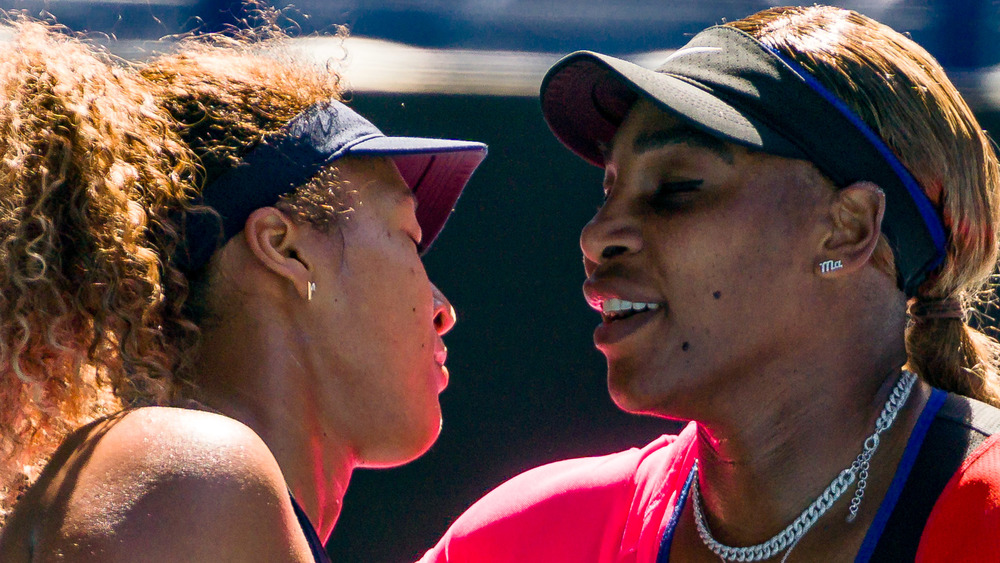 Andy Cheung/Getty Images
Losing is never easy. But it is especially difficult when you're a professional athlete and you've spent your life being the best, as Serena Williams has. At 39 she has won 23 Grand Slam titles and was hoping for number 24, until she met the on-court tenacity of world number three, Naomi Osaka. As it is, in a semi-final of equals, there can only be one winner, and even if, as BuzzFeed News put it, Williams played her best tennis since the birth of her daughter in 2017, she was still bested by Osaka. And at the end of the game Williams exited the court to a standing ovation, her departure shared over social media by the organizers who said via Twitter: "Congratulations on a great fortnight, @serenawilliams. We can't wait to see you back here next year."
But would they? That seemed to be the question on everyone's mind as Williams headed to the post-match presser, where she faced down questions about her performance ... and the possibility of retirement.
Serena Williams broke down
Tpn/Getty Images
The press conference began normally enough, but it was a moment of reckoning for one of the greatest tennis players of all time, as she recounted the performance that led to her first-ever defeat in the semi-finals of the Australian Open. "The difference today was errors. I made so many errors today, so... Honestly, it was opportunities where I could have won. I could have been up 5-love. I just made so many errors, so..." she said (via Metro). She continued: "Yeah, so it was just — I don't know. Yeah, just made too many mistakes there, easy mistakes. Not like I was on the run or anything, they were just easy, easy mistakes." 
But when asked whether retirement was just around the corner by one reporter, and after she was asked whether she had had "a bad day at the office" by another, she broke down and said, "I don't know. I'm done," and then made her exit (via Twitter).
Whether or not she chooses to retire, Serena Williams has cemented her place as one of tennis' greatest players. As Romanian competitor, Simona Halep, who fell to Williams in the quarter-finals Tweeted: "Win or lose, it's always a great experience to share the court with @serenawilliams."