Kayleigh McEnany Is Now A Co-Anchor On This TV Show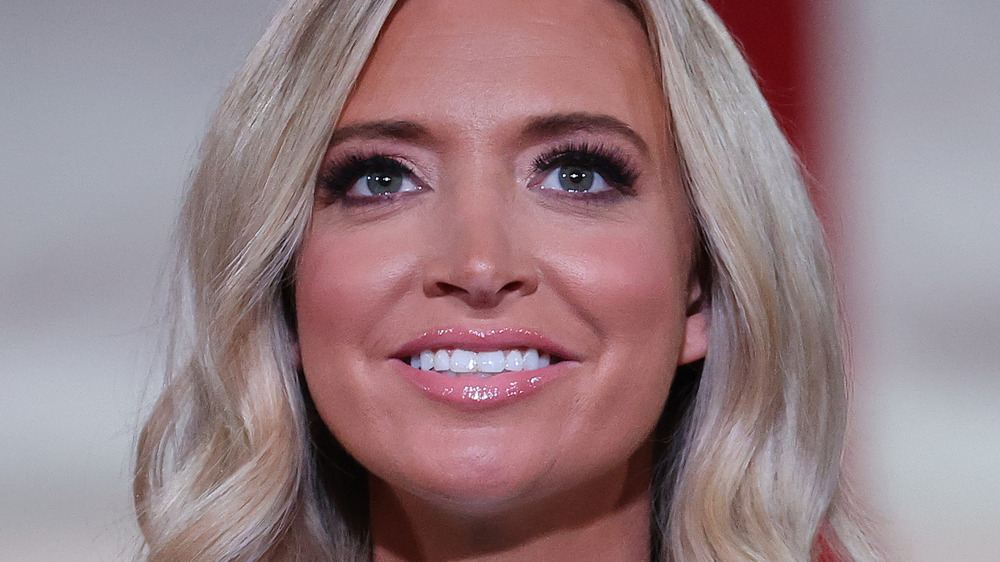 Chip Somodevilla/Getty Images
Former White House press secretary for the Trump administration Kayleigh McEnany has a new gig. Politico reports that McEnany, who has been working with Fox News as a contributor since earlier this year, has been named co-host of the network's midday show Outnumbered. "Kayleigh's unique background in politics and law coupled with her experiences confronting women's health challenges and life as a new mom will add robust insight to 'Outnumbered' — we are delighted to welcome her back to Fox News where she began her media career," Suzanne Scott, CEO of Fox News Media, said in a statement released on Tuesday, March 30 (via USA Today).
Prior to joining the Trump administration, McEnany worked as a CNN contributor and later as a spokesperson for the Republican National Committee, per Politico. According to Page Six she worked as an intern and production assistant at Fox News in between undergrad and law school. "I am thrilled to join the incredible women of Outnumbered and look forward to working alongside the talented Harris Faulkner and Emily Compagno as we discuss the top issues impacting the country," McEnany said in Tuesday's press release.
Kayleigh McEnany went from being a Trump critic to a member of his administration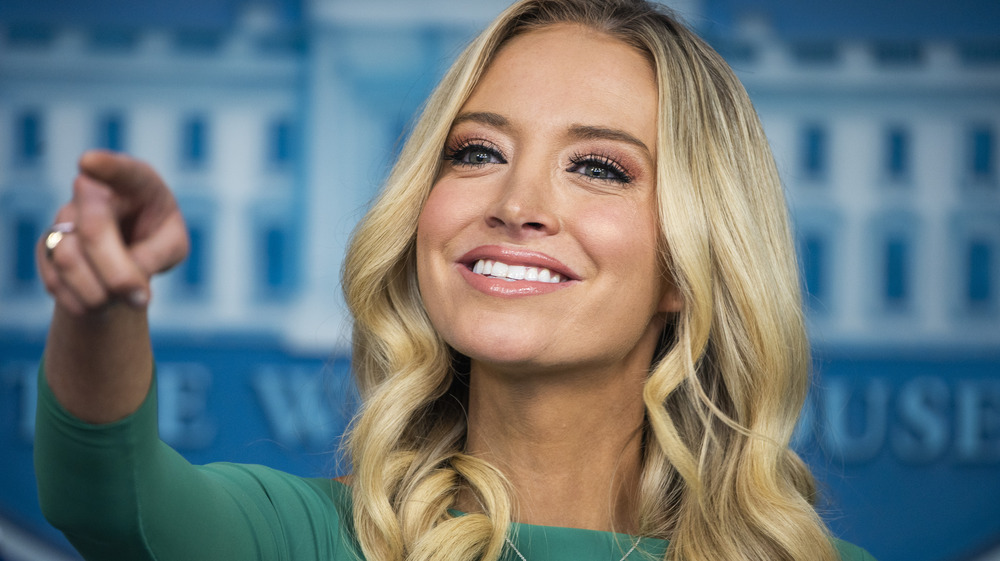 Bloomberg/Getty Images
As reported by Politico, McEnany hasn't always been the staunch Trump defender that she is today. During the 2015 Republican primary she stated that he wasn't a "serious candidate" in the presidential race.
Last April, McEnany left her post at the Republican National Committee to replace Stephanie Grisham as White House press secretary and assist with Trump's failed 2020 bid for reelection. The Trump administration had gone over 400 days without a press briefing when McEnany joined and began holding briefings again.
As other members of the administration exited during its final days citing the role Trump's rhetoric played in the January 6 violence at the U.S. Capitol that left five people dead, McEnany continued to defend the former president. She has maintained that stance; on March 2 she stated on Fox News that she wished she could have held a briefing outlining Trump's accomplishments before he left office (per USA Today). "[A]fter January 6, it just was not tenable,"McEnany said, adding that she doesn't believe Trump bears any responsibility for the riot.