The Truth About Cate Blanchett's Skincare Routine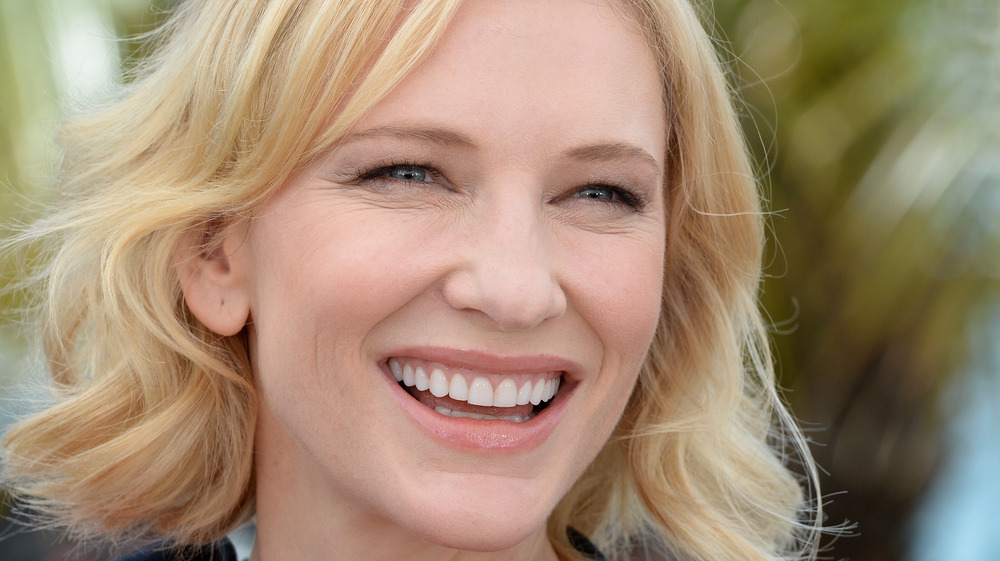 Dave J Hogan/Getty Images
Cate Blanchett has some of the best skin in the biz. And lucky for us, she recently opened up about her skincare routine to Gritty Pretty (via The Skincare Edit). Her secret? SK-II. "I think there's a sense of cynicism around people's association with certain products. Initially, when I signed on with SK-II, some people would ask me, "But you don't use it, do you?" and I would honestly respond, "Yes, I do actually"." She continued, "I understand that cynicism but if I'm honest, it's been a very organic relationship because the brand was only interested in talking to me because they knew I already used it."
Sharing her favourite SK-II products, the Blue Jasmine actor revealed she uses SK-II LXP Facial Treatment Essence every morning and night. "When I'm on set, because there's often no time to reapply foundation before a close up, my makeup artist Morag Ross – who is a very, very dear friend of mine – would put it into a spray bottle for me and spray it over the top of my makeup. It would refresh my makeup because it was refreshing my skin underneath and I still do that now day-to-day."
Cate Blanchett swears by face masks for radiant skin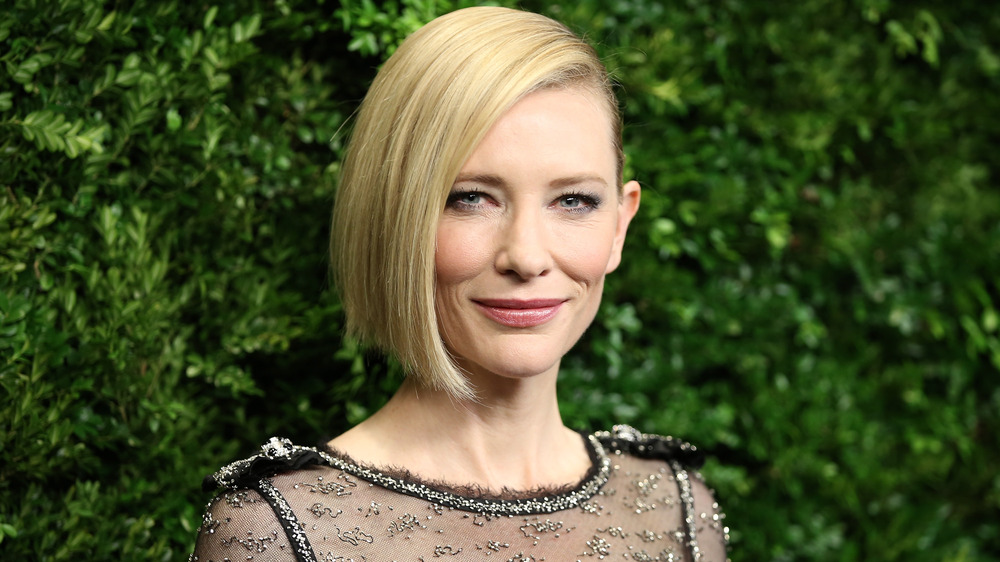 Neilson Barnard/Getty Images
Cate Blanchett also a huge fan of SK-II Facial Treatment Masks. "The masks are so hydrating and perfect for travel," she told Gritty Pretty (via The Skincare Edit). "But, before a red carpet event, I'll use SK-II Whitening Source Derm-Revival Masks instead. That's the thing that has been so amazing for me and I believe it to be quite unique to the brand. It just gives your skin that extra bit of radiance." 
Beyond using SK-II products to get her famous glow, Cate is true believer in a good night's sleep and de-stressing! "You know when someone has a migraine or a headache and they haven't done anything to their face, but their whole face constricts? I think that anything you can do to remove stress will give you a better glow," she told Byrdie. Oh, and exfoliating. "Look at men in their 40s and then look at women in their 40s — for men, their skin looks really good because they shave every day. So I exfoliate," she added.