Cate Blanchett's Net Worth Is Higher Than You Think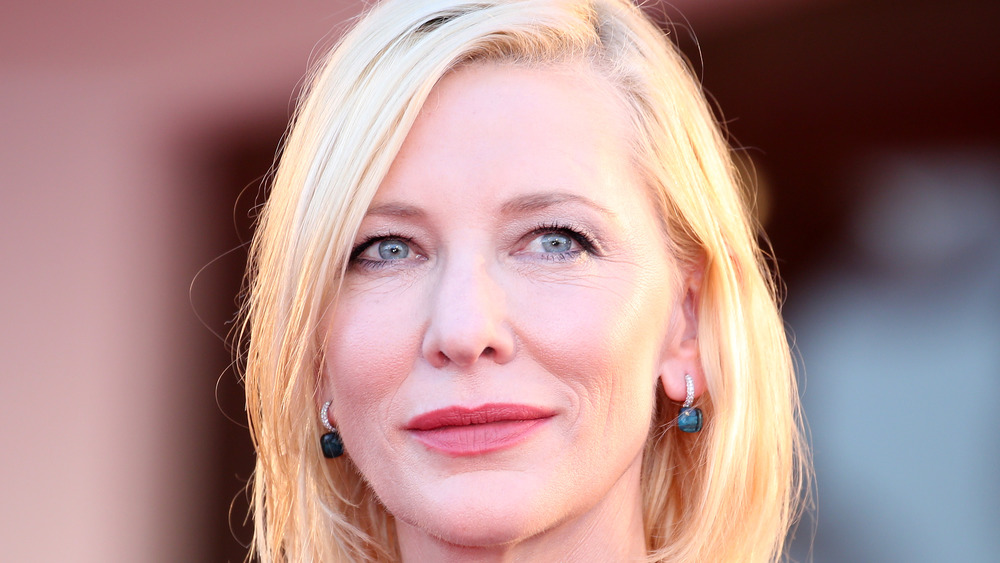 Franco Origlia/Getty Images
Australian actress Cate Blanchett first made a name for herself in America (and all over the world) for her incredible performance as Elizabeth I in the 1998 film Elizabeth. The film earned Blanchett her first, but certainly not her last, Oscar nomination and a Golden Globe award, among other accolades.
Blanchett has gone on to build an impressive resume, with roles in The Talented Mr. Ripley, The Lord of the Rings, The Aviator, Notes on a Scandal, Elizabeth: The Golden Age, I'm Not There, The Curious Case of Benjamin Button, Blue Jasmine, and, most recently, the limited series, Mrs. America. 
The latter earned Blanchett another Golden Globe nomination, and we'll find out on Sunday, February 28, whether or not she will have one more statue to add to her crowded collection. Although she's a prolific and critically-acclaimed actress, Blanchett is best known for her art house films rather than blockbusters — so we were admittedly a little surprised to learn that her net worth is $95 million (via Celebrity Net Worth).
Cate Blanchett is among the highest paid actresses in the world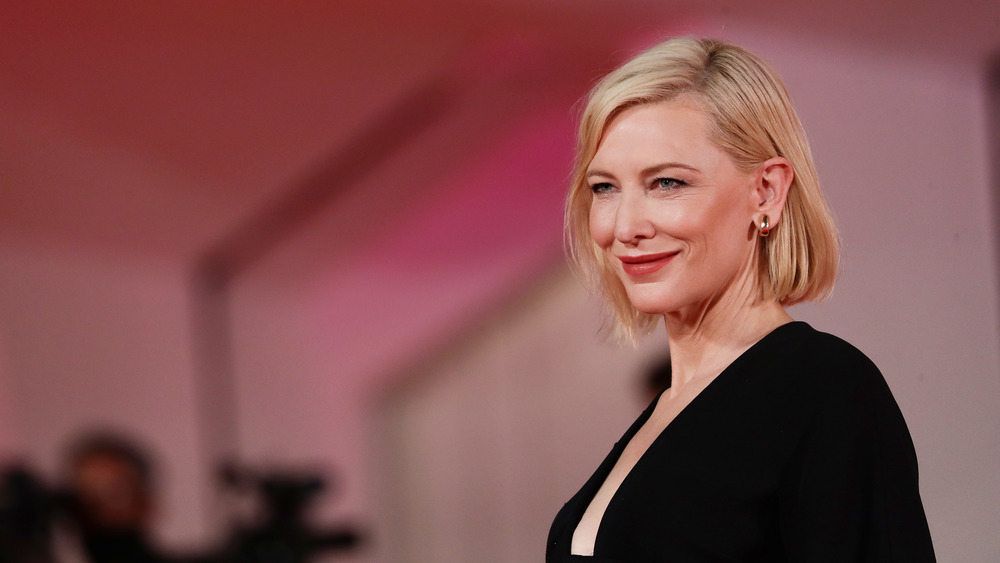 Vittorio Zunino Celotto/Getty Images
According to Celebrity Net Worth, Blanchett earned a whopping $13 million between August 2017 and August 2018 alone. This landed her on the list of highest paid actresses of 2018. The list also included Scarlett Johansson, Angelina Jolie, Jennifer Aniston, Jennifer Lawrence, Reese Witherspoon, Mila Kunis, Julia Roberts, Melissa McCarthy, and Gal Gadot (per The Street). It was noted that Blanchett earned $12.5 million that year for her role in Thor: Ragnarok.
According to IMDb, Blanchett was paid $10 million for her 2010 film, Robin Hood, and $7 million for Hanna in 2011.
Blanchett's net worth will likely only grow higher over the next few years. The actress has a slate of projects lined up, including leading roles in two 2021 movies, Don't Look Up and Nightmare Alley. Per IMDb, she's currently filming a voice role in the Pinocchio remake, and it's been announced that she'll play Lady Marchmain in the TV miniseries adaptation of Brideshead Revisited, which will most likely air on the BBC in 2022 (via Deadline).