Meghan Markle And Prince Harry Just Gave A Young Fan The Surprise Of Her Life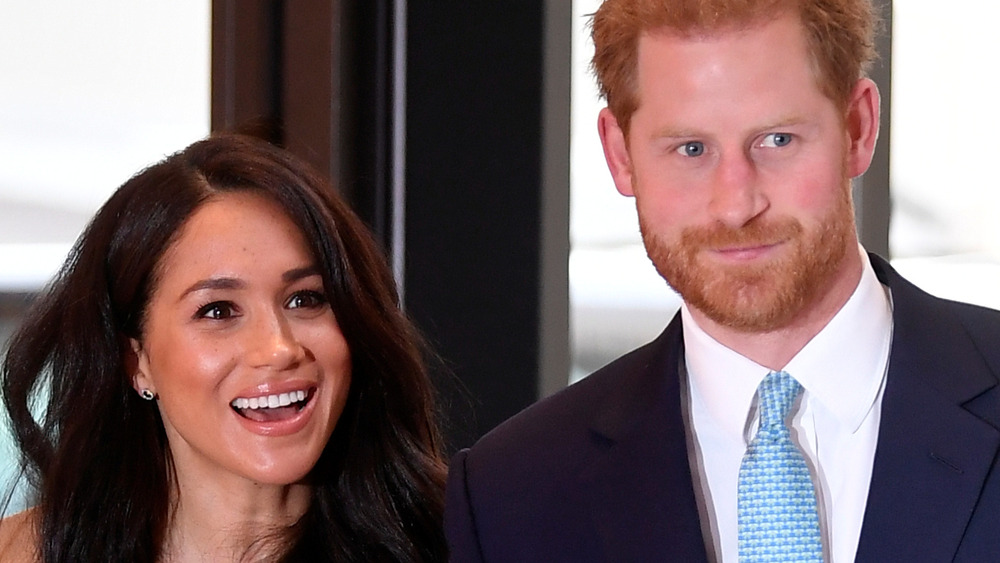 Wpa Pool/Getty Images
Meghan Markle and Prince Harry have built an entire foundation and most of their lives around giving back to others. Indeed, after Queen Elizabeth confirmed that the pair will not be returning as working members of the royal family, the two issued a statement that concluded, "We can all live a life of service. Service is universal" (via BBC). Both Meghan and Harry have collaborated with various organizations in the U.K. and in California to this end, whether that means they're delivering meals to people who are homebound due to COVID-19 or helping children pick out new backpacks for school (via Town & Country).
The pair recently surprised a teen in a major way: by hopping on a Zoom call to chat about her potential and her future. The young girl is a participant in the L.A. Works program, a non-profit that facilitates direct community action. Executive Director Deborah Brutchey told People that the girl was excited, especially since she's a big fan. "She had this moment of surprise and excitement when she got on the phone with the Duke and Duchess. She knew of them, she knew a lot — she had been following Meghan's story quite a bit, so she was very excited that she had the opportunity to speak with them."
Meghan Markle and Prince Harry see a lot of potential in the teen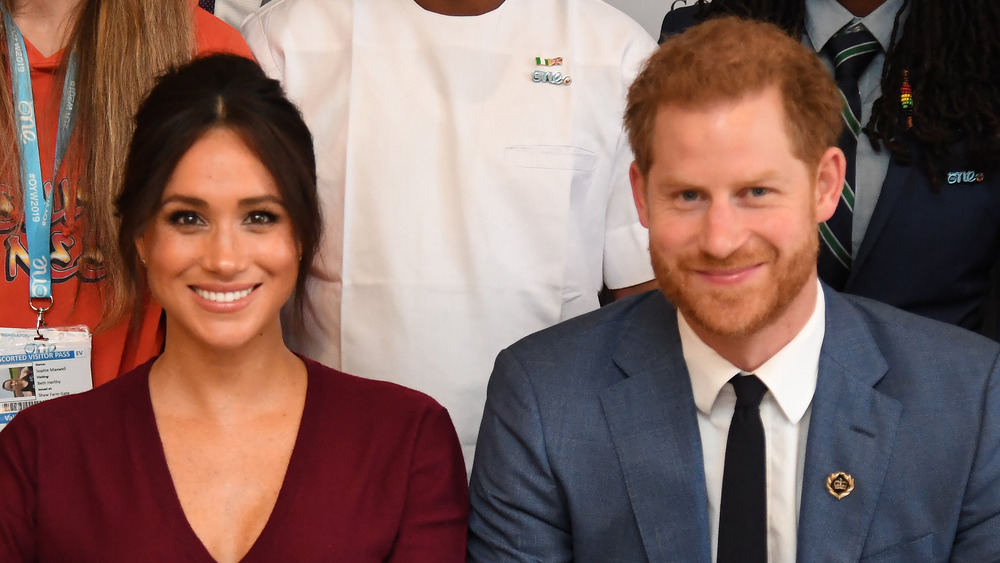 Wpa Pool/Getty Images
Brutchey also added that the young girl who spoke with Meghan and Prince Harry felt very seen and understood by the pair. She added that they displayed a tremendous amount of compassion, and even said they saw a lot of potential in her immediately.
"It was really significant for her because they saw her potential in a few short minutes, which actually really undid some damage that had been previously caused by a former teacher's doubt. It was just amazing how they were able to connect and how their compassion, in just a short conversation, really made an impact and is going to forever inspire her" (via People).
In February 2021, both Meghan and Harry similarly surprised a group of young poets in an online meeting with the Los Angeles-based Get Let – Words Ignite (via Harper's Bazaar). The organization's manager, Mason Granger, shared, "Soooo Prince Harry and Meghan dropped into my poetry class on Saturday and kicked it with the Get Lit Players for a multitude of minutes. My favorite part of it all was Meghan echoing so many sentiments we've talked about in class, about this particular moment in time/history to be a young person and the ripple effect of a single voice."