Michael Strahan Just Revealed A Surprising Makeover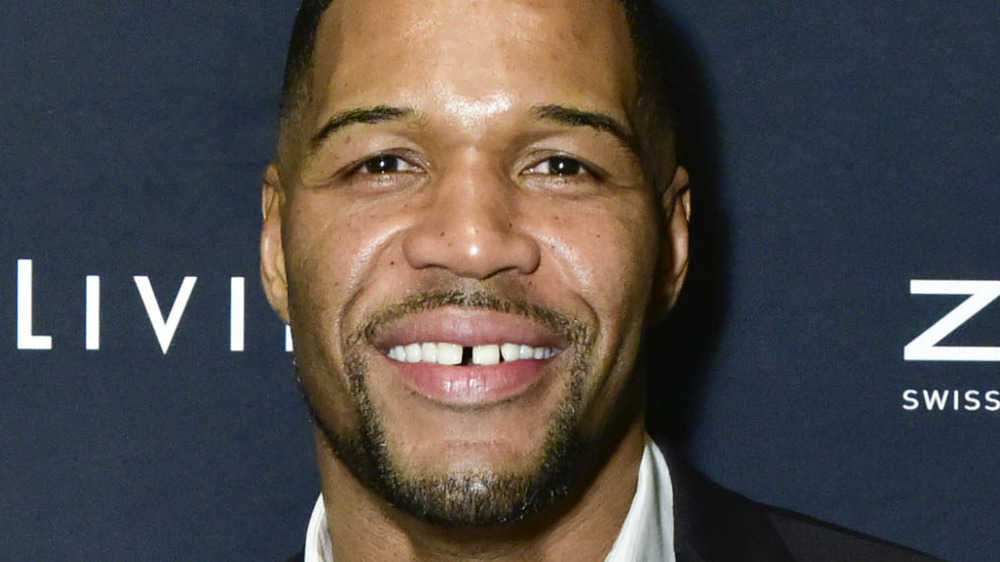 Eugene Gologursky/Getty Images
Michael Strahan is known for many things. He's a beloved talk show host, journalist and former football star but the Good Morning America stalwart also boasts one of the most unique and infectious smiles in Hollywood. Now, though, Strahan has changed the game by debuting a shocking new look that alters the public's perception of him entirely, maybe irrevocably. Acknowledging followers, friends, business partners and everybody in between is probably going to hate him for it, the retired NFL player announced he closed the gap between his front teeth.
Strahan previously admitted to Elle, back in 2012, that he was considering perfecting his smile, even revealing he'd asked a dentist to mock up what it would look like. However, despite the pressure to look perfect in Hollywood, Strahan ultimately decided, "I made the conscious effort to say, 'This is who I am.' I'm not perfect. I don't want to try to be perfect.'" He worried his children wouldn't recognize him without the gap, which has become the lovable TV personality's signature look over the years. Fans are understandably unimpressed with the about-turn, as well.
Did Michael Strahan really close his gap for good?
Taking to Instagram, Strahan posted a video of him at Smile Design Manhattan captioned simply, "I did it. #GoodbyeGap." In the clip, the Good Morning America host quipped it was a decision "50 years in the making" and argued that he has to do what makes him happy, exclaiming "I love it!" when the result was revealed. 
However, according to TMZ, the change isn't permanent. Rather, the procedure was done simply as a test to see how it would look, before Strahan decides whether or not to go through with it. It's worth noting, just last week, he wrote on Twitter, "I rock my gap with pride! It's who I am!" so the decision seems to have come out of nowhere. E! News spoke to Strahan's dentist, who wouldn't comment on whether the procedure was permanent or not, but simply stated, "I think he looks great. I think he was pretty excited about it."
Is this all a big April Fools' Day joke?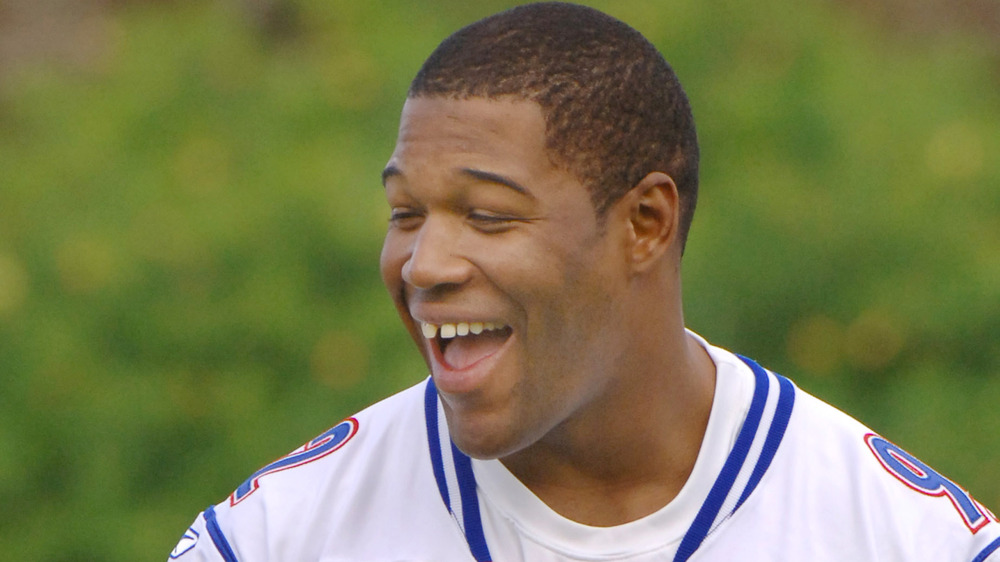 Al Messerschmidt/Getty Images
Fans all over social media are truly shocked that Strahan has finally said goodbye to his signature smile — and many weren't too happy with the star. One person argued, "this gotta be an early April fools like AD," on Twitter, while another posted, "This is definitely one of the worst things I've ever seen." Still another Twitter user's comment echoed a very popular sentiment, noting, "That was kinda his trademark. Part of his look." And finally, one fan couldn't help but express their sadness at the news, tweeting, "If it makes him happy, then good for him. But I'll still miss it every time I see him smile!"
Many people genuinely cannot figure out if this big change is all just an elaborate April Fools' Day prank, having happened just days before the holiday. Even Strahan's coworkers don't know if it's real or not. His GMA co-host, Lara Spencer, commented on the news, making her suspicions quite clear. "Michael (was) not available for comment when I called him — he's currently on vacation and I will say it's suspiciously close to April Fools' Day, so we'll just have to wait and see that megawatt smile when Michael gets back to the show next week" (via USA Today).