Amanda Kloots Pays A Bittersweet Tribute To Nick Cordero A Year After He Entered The Hospital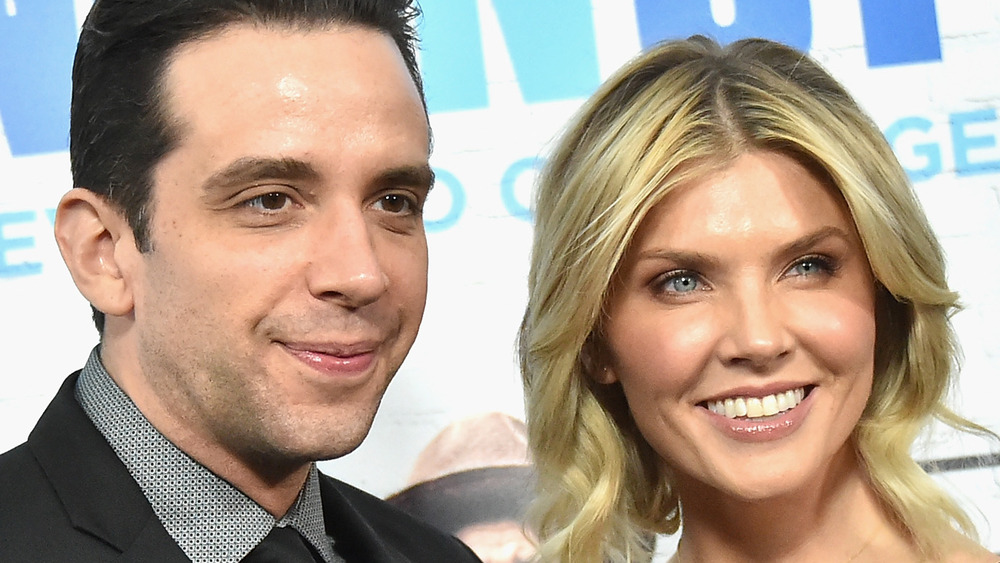 Mike Coppola/Getty Images
Amanda Kloots, a fitness instructor and co-host on The Talk, paid tribute to her late husband Nick Cordero on the one-year anniversary of his first day in the hospital. Cordero was a Broadway star best known for his performances in Waitress and A Bronx Tale the Musical, per IBDB. He made headlines last year when he came down with COVID-19 at just 41 years old. Unfortunately, Cordero died from the virus after being sick for three months, on July 5, 2020.
Kloots, who has been very open about her pain and grief, posted a video to Instagram from March 30, 2020 of herself and her baby, Elvis Eduardo. She had just dropped Cordero off at the Cedars-Sinai Medical Center in Los Angeles and was waiting for news in The Grove shopping center. Elvis was not even a year old.
"That was the last day I saw Nick as Nick," Amanda Kloots wrote in the Instagram caption.
Amanda Kloots remembers husband Nick Cordero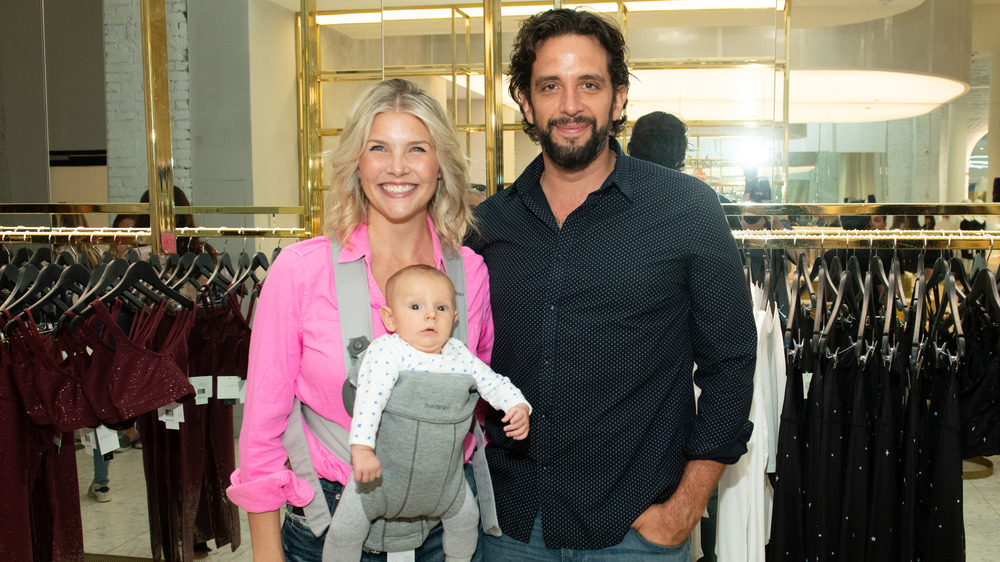 Noam Galai/Getty Images
In her Instagram tribute, Amanda Kloots opened up about her regrets and her thoughts on the pandemic. She revealed that she didn't even have the chance to hug Nick Cordero goodbye, because they were afraid of spreading the illness. Kloots wrote, "My heart breaks today. I wish I could go back in time, run to him as he was walking away, grab him, kiss him and hold him in my arms. On April 1, he went on the ventilator and I never spoke to him again."
Kloots also took a moment to caution her fans against relaxing and using fewer safety precautions. "We've come far in a year with what we know about treating and preventing this virus," she added. "Do your part, continue doing your part. For Nick and every COVID patient that didn't make it home."
As reported by People, Kloots shared her message on her Instagram stories as well, writing, "One year ago I drove this sweet man to the emergency room. He never came back. This virus is real. We aren't through this yet. Please continue to do your part." Amanda Kloots has received an outpouring of love from celebrities and fans alike, all of whom continue to mourn Nick Cordero.