Jade Roper And Tanner Tolbert's Future Family Plans May Surprise You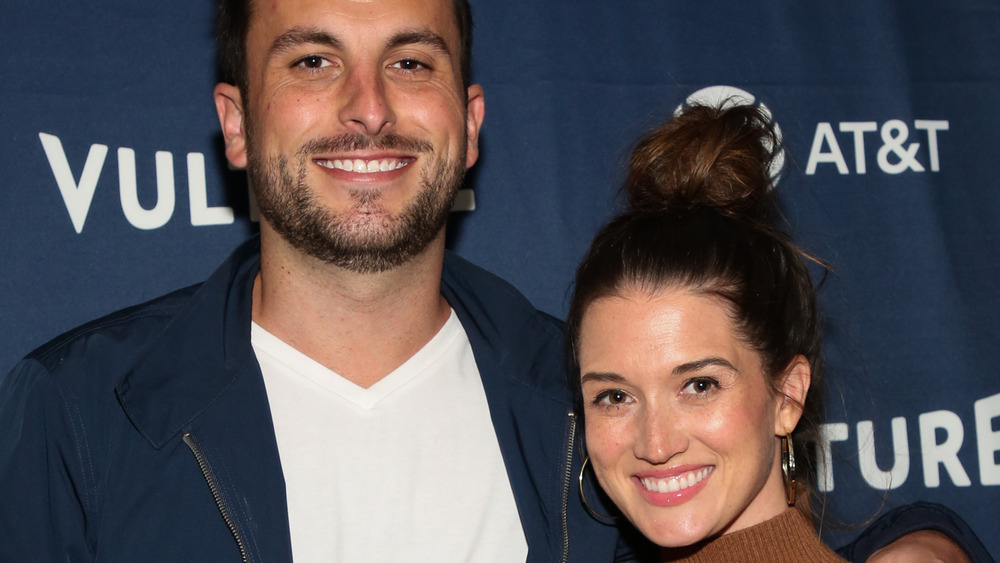 Paul Archuleta/Getty Images
Three babies in three years later, and Bachelor in Paradise couple Jade Roper and Tanner Tolbert are still open to the possibility of baby number four (via Bustle)! The reality stars welcomed their third baby in November (via E! Online). Little Reed joins big sister Emerson, age 3, and big brother Brooks, 19 months.
Even though Reed is only four months old, the couple is already considering plans for the future. But interestingly, the parents may not exactly be on the same page about adding to their family. Tolbert talked to People recently, sharing, "I'd say I'm 10 percent open to the idea, whereas I think Jade is a little more 50/50. We'll see who wins with the tug of war."
The dad of three went on to say that he thinks his family is "perfect the way it is." Still, he admitted about Reed, "I look at him and I'm like, I just love newborns."
Jade Roper is more open to having another baby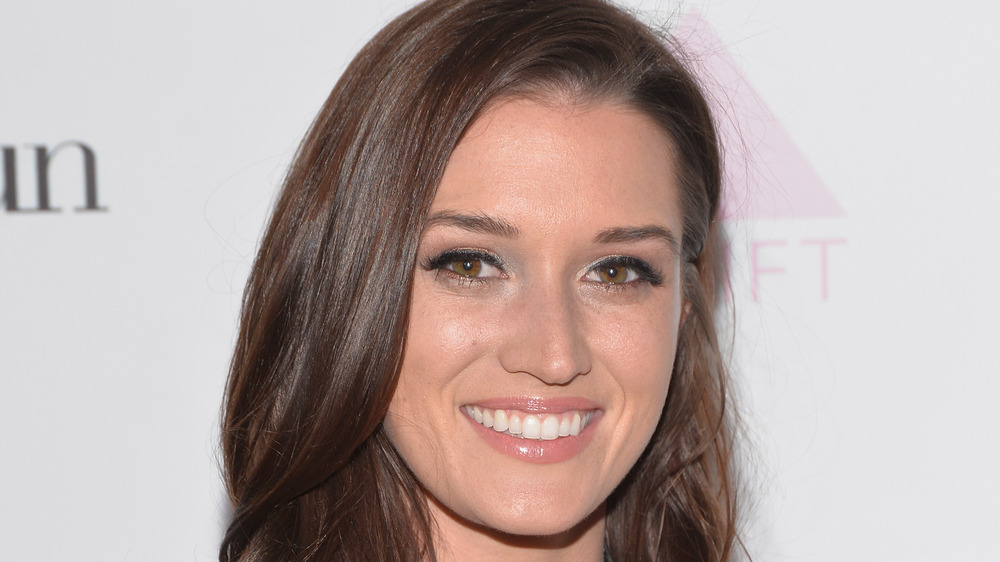 Michael Tullberg/Getty Images
Roper, age 33, honestly chronicles her motherhood journey on Instagram, including opening up about her struggles with postpartum depression. "Eleven weeks of no sleep and to be honest, I don't want to mom today," she captioned a recent selfie in which the busy mom looked exhausted to say the least. She relatably added, "The newborn stage is brutal and I've hit my wall. The intrusive thoughts and negative self talk I've been able to keep at bay are wearing me down this week."
Nonetheless, Roper told People, "Maybe we could just have another. Four would be a great number." She added, "There's just something special about the mother-child bond and I just love it." 
Ultimately, although she agreed with her husband that their family "is perfect the way it is," she also noted, "There's also a little piece of my heart that thinks about maybe a fourth." Only time will tell whether Roper or Tolbert get their way!