Why Lizzo Is Calling Out 'Fake Doctors'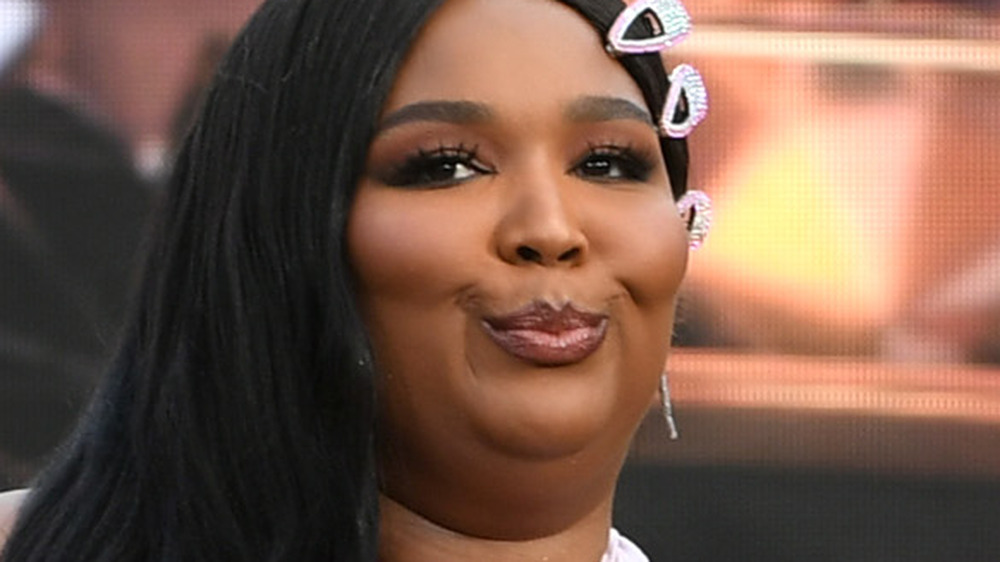 Kevin Winter/Getty Images
Lizzo has always been outspoken and real with her fans about her health journey, and as one of the most influential artists of the last few years, the 32-year-old "Truth Hurts" singer is constantly under a microscope when it comes to pretty much everything she does. In December 2020, Lizzo talked about how far the body positivity movement has come, writing in an Instagram caption, "Wild to see the body positive movement come so far. Proud of the big girls who gave it wings. My body is changing, but I'm gonna keep appreciating it from every angle."
In the past, Lizzo has also called out haters and trolls who criticize her vegan diet and workout routine (via Harper's Bazaar), and now, she's calling out "fake doctors" who diagnose people  just by the way they look. In a TikTok video posted to her page on March 30, Lizzo got candid about the people who seemingly don't understand that "fat girls" can be healthy, regardless of the amount of fat they have on their bodies or how much they weigh.
Lizzo slammed 'fake doctors' in her TikTok video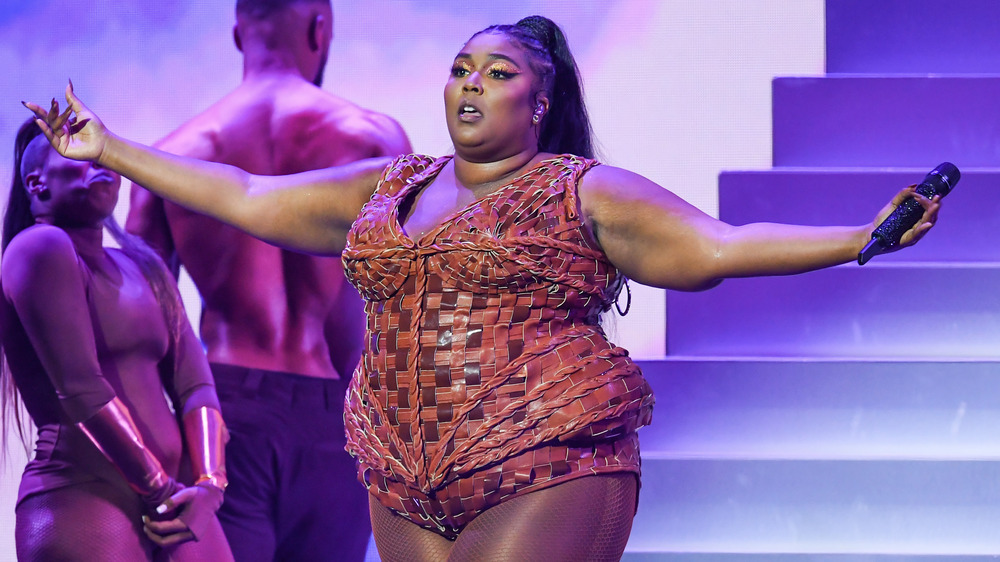 Dave J Hogan/Getty Images
"I just wanted to say, I've seen a few of these videos about fat girls who eat healthy and stay active but can't seem to lose weight," Lizzo said in the clip (via TikTok), which amassed over 1.3 million views at the time this article was published. "I think these kinds of videos are important, whether they intend to lose weight or don't want to lose weight, just to show that every single body is different, and how it functions is different."
"What really bothers me are the fake doctors in the comments saying, 'Oh, you have this,' or 'You might have this condition.' No. What if I'm just fat?" she continued. "What if this is just my body? Bodies are not all designed to be slim with a six-pack. You know what I mean? So, if you're feeling down on yourself today, just remember that your body is YOUR body. Nobody's got your body. So enjoy that b****!"
Fans had an overwhelmingly positive reaction to Lizzo's TikTok video, with one fan writing, "People can believe in 'naturally thin' but not in 'naturally fat.' Love your content, thank you for speaking about this," while a plethora of other fans commented that they "really needed this." Kudos to Lizzo for always speaking the truth when it comes to body positivity and diversity.