Pumpkin's Heartbreaking Response To Mama June's Expensive Drug Habit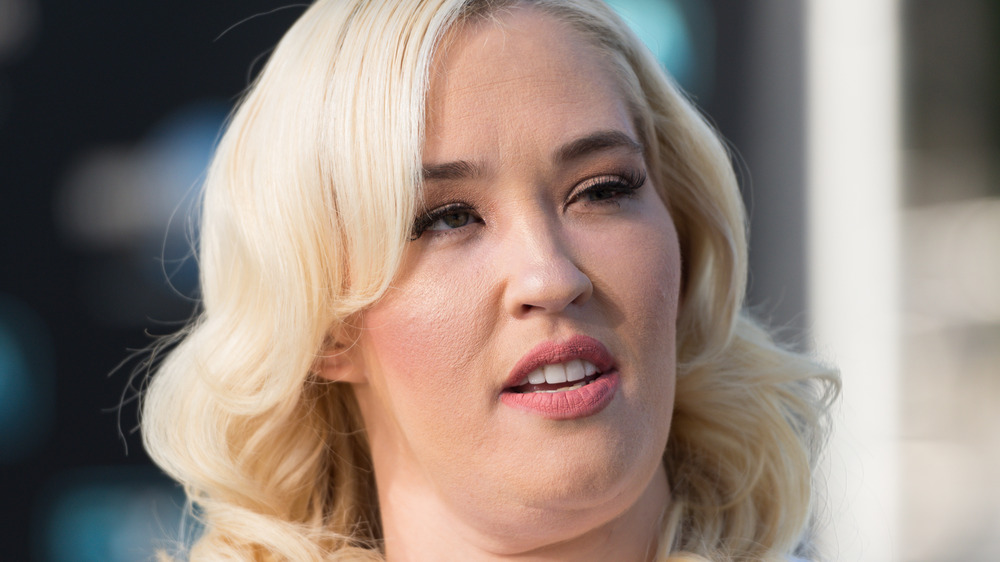 Noel Vasquez/Getty Images
Once, "Mama June" Shannon and her family were a source of amusement with their redneck lifestyle on Here Comes Honey Boo Boo. Things took a much more serious turn, however, when Mama June fell in with boyfriend Geno and developed a drug habit that cost her dearly. Not only did she spend close to $1 million on crack, but the addiction also led to her arrest on possession charges and the loss of her parental rights to her youngest daughter, former child-pageant celeb Alana "Honey Boo Boo" Thompson. The saga of the family's attempt at healing is now being chronicled on TLC's Mama June: Road to Redemption.
The whole tragic saga has perhaps been hardest of all on June's daughter Lauryn "Pumpkin" Efird. Already the mom of a toddler, Pumpkin took over guardianship of Alana when their mother entered rehab. Juggling two children, a young marriage, and the stress of having a mother in rehab forced the 21-year-old to grow up faster than she expected. Pumpkin recently shared her thoughts with TooFab in a candid, painful interview. 
In the virtual chat, Efird explains that the family hadn't seen June in a year before they began filming Road to Redemption. An upcoming episode will feature June's first serious conversation with her estranged daughters since entering rehab. "I think it's good that Mama will be able to hear what we have to say and she has no choice," Pumpkin says. "She can't run this time. She has to sit down and she has to listen."
Pumpkin's priority is protecting her sister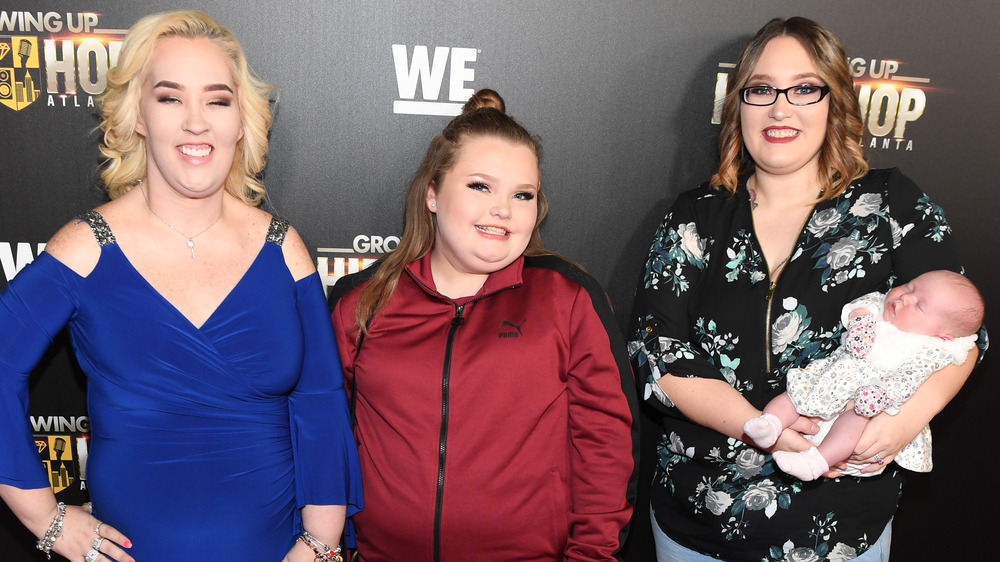 Paras Griffin/Getty Images
Lauryn "Pumpkin" Efird admits being surprised — and a little resentful — at finding out how much money her mother squandered on her drug addiction. "It is very hard to hear that because I didn't know how bad things had really gotten," Efird told TooFab. "Not trying to sound mean and not trying to sound money hungry — but to know that me and [husband] Josh were struggling trying to do everything we could to keep a roof over Alana's and Ella's head. It's just like, but you were out here blowing a million dollars and you couldn't help me?" 
Her pain also shows as she discusses the stress of trying to protect her sister and give her a stable life. It's a situation she feels June doesn't fully understand or appreciate. "I've done all these things and I've matured as a woman and now I gotta take the consequences and I wasn't even the addict," she explained.
Will the Road to Redemption have a happy ending? Pumpkin thinks it's possible, but it won't happen overnight. She told TooFab that June has to prove she's serious about staying sober. "I feel like it should be at my own pace," she said about forgiveness. Still, she allows that June "did leave us in a dark time, but we've always kind of worked through it," and hopes that June will eventually become an active and available part of Alana and Ella's lives. 
Until then, Lauryn says she's prepared to continue raising Alana — to adulthood if need be. 
If you, or anyone you know, is struggling with addiction issues, help is available. Visit the Substance Abuse and Mental Health Services Administration (SAMHSA) website or contact SAMHSA's National Helpline at 1-800-662-HELP (4357).