What Addison Rae's Obsessed Lyrics Really Mean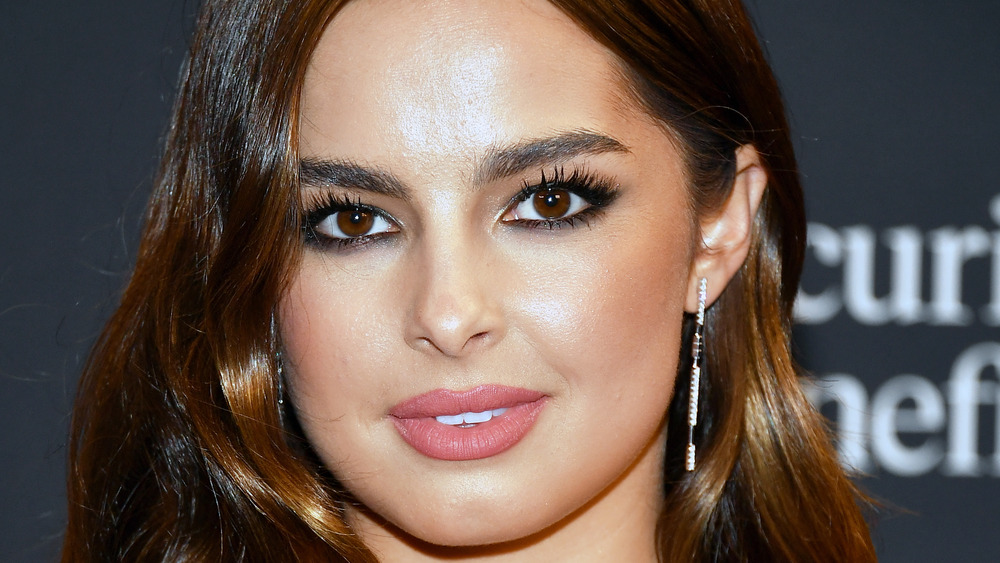 Amy Sussman/bbma2020/Getty Images
The most important relationship that you can have is with yourself. People sometimes mistakably interchange self-confidence and self-love with vanity, but having the ability to accept yourself for who you are — and acknowledge that you are someone with flaws and being okay with that — takes time and practice. It's not often that a pop song centers itself around this message, but TikTok star-turned-singer Addison Rae's debut single "Obsessed" takes it there.
In March 2021, Addison Rae's first live performance of "Obsessed" on The Tonight Show Starring Jimmy Fallon garnered over 2 million views (via YouTube). At first listen, "Obsessed" appears to be littered with lyrics on self-obsession, including "You say you're obsessed with me / So I took a second / And I said, 'Me too'" and "I'm obsessed with me as much as you," per Genius. It'd be easy to write this off as a light and playful tune, but there's a lot more to the song the deeper you dig into it.
Addison Rae celebrates self-love and women's empowerment in Obsessed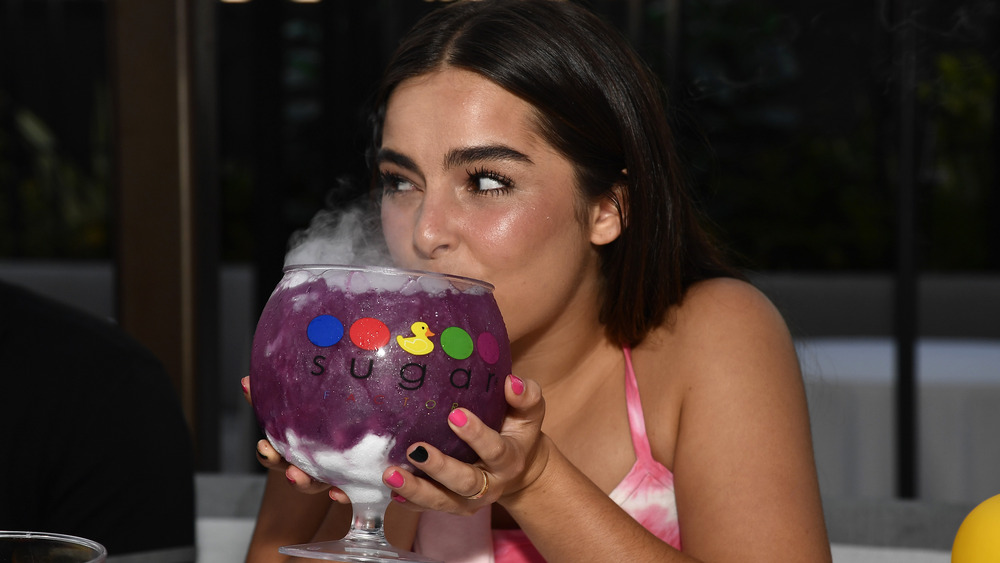 Frazer Harrison/Getty Images
Addison Rae has no problem admitting that she loves herself, and thinks you should too. In an interview with Just Jared, Rae revealed that the idea for her single "Obsessed" was inspired by a conversation with an ex. "So I was driving right before the studio, I had dropped off my ex-boyfriend ... and then before that happened he looked at me and was like, 'I'm obsessed with you.' And I was like, 'Me too,'" she explained. 
She also added, "I didn't really mean that [in that way]. It was kind of an accident ... I kind of meant, I'm obsessed with you too. But he was like, 'Oh, are you obsessed with yourself?' And I was like, 'You know what? I should be.'"
If you look at the chorus of "Obsessed" through the lens of self-love and self-acceptance, this message becomes clear. When Rae sings the line "Say you'd die for me, I'd die for me too," she reaffirms the idea that learning to love yourself can eventually open you up to other forms of love (via Genius). In relationships, societal expectations often dictate that your partner always comes first, but "Obsessed" stresses that prioritizing yourself and your own needs is key. We see this pop up again in the empowering line, "And if I lost you, I'd still have me, I can't lose." Rae makes a strong case for showering yourself with love and kindness, and we're here for it.