Chrissy Teigen Opens Up About Living With Her Mom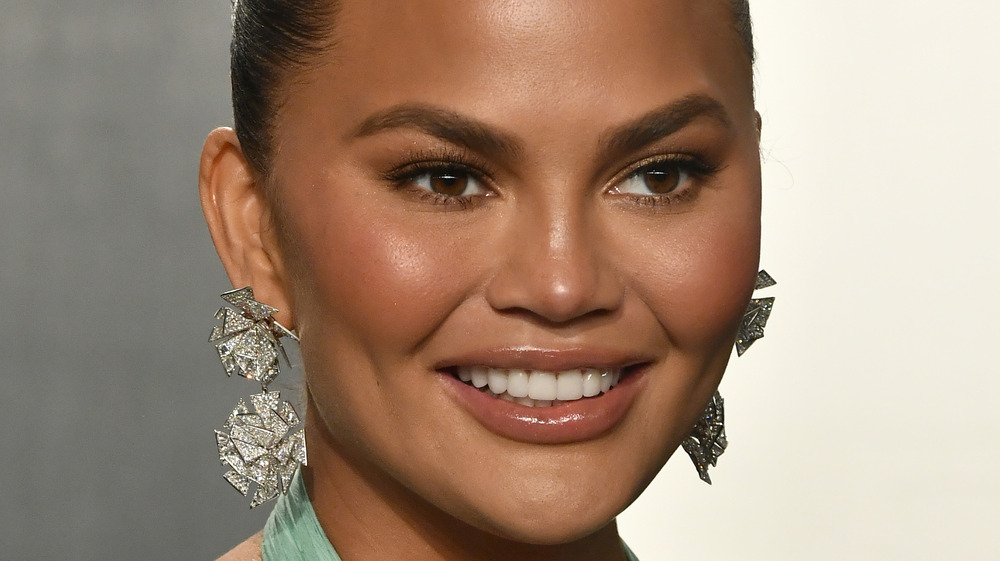 Frazer Harrison/Getty Images
We may receive a commission on purchases made from links.
Chrissy Teigen and her mom, Pepper, have a really close bond. The two even live together, and Teigen is happy to have her there, telling People that the members of her household — which also consists of her husband, John Legend, and their two children — "are truly one big, happy family."
Teigen said that her kids, Luna and Miles, are particularly attached to their grandmother. "She's just their everything," she revealed. "They have their little secrets and their little world. It's just so beautiful that she is so energetic and so there and present for our kids and our family."
Teigen has spoken before about how helpful it is having another set of hands at home to help with the kids, telling Yahoo! Life that balancing her career with her home life isn't easy. Her secret? "Having help." The model continued, "My mom lives with us. I have hair and makeup people. I'm not getting up and doing all this by myself. If I'm not being done for something, I'm not going anywhere. A lot of hands go into it. We have help. It's important for people to know that."
Chrissy Teigen's mom is living her best life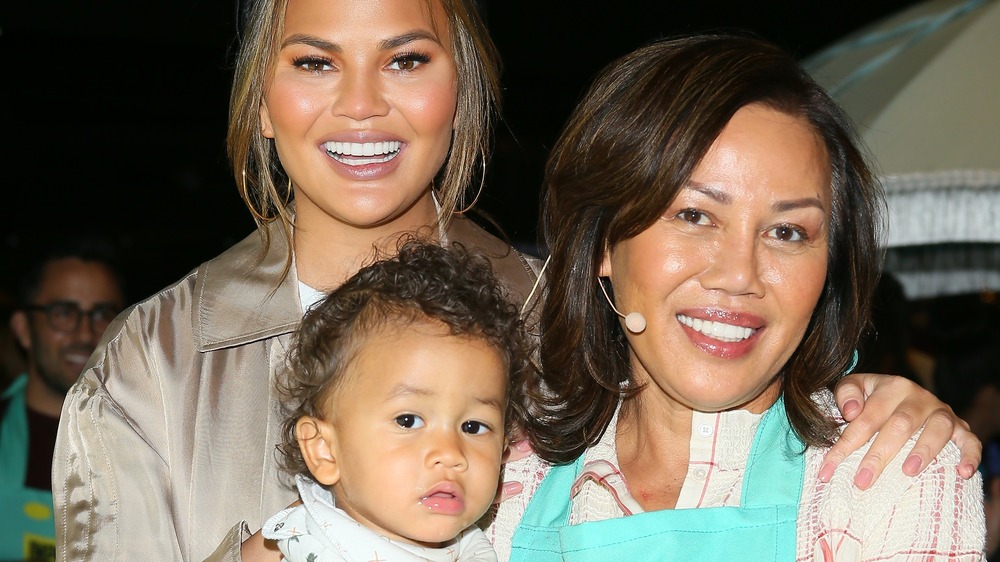 Jean Baptiste Lacroix/Getty Images
Pepper has also made the home a bit tastier by introducing everyone to spicy food. "You know, I came in, and now everybody does very good [with spice]," she told Taste. "Chrissy and John can take spice just as same as I can now. I just trained everybody — the housekeeper, the security around our house. Before that, nobody could take the heat, but now they do very good. John can eat as hot as I can."
It looks like Teigen is trying to her mom out of the house, though, at least to do some socializing. "We should do a call-to-action for mom," she told People. "Mom is single and ready to mingle."
Not that Pepper isn't busy. She's following in her daughter's footsteps by releasing her own cookbook, The Pepper Thai Cookbook, out soon. Pepper is thriving and she knows it, telling the outlet, "I'm living the best life, is that what it is? I'm so happy."