Why John Legend Is In Deep Trouble After His Grammy Win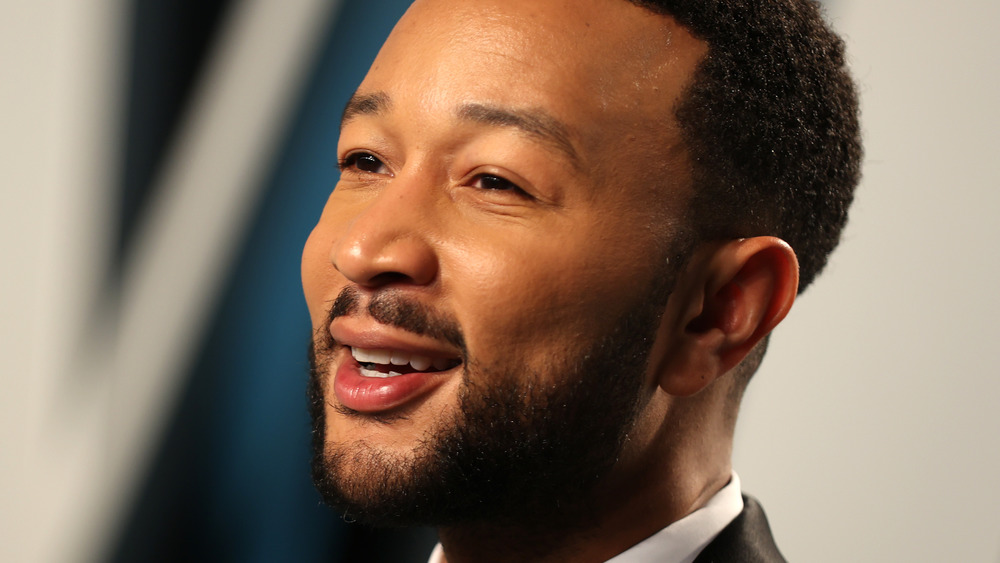 Rich Fury/vf20/Getty Images
John Legend may find himself couch-surfing tonight after a little Grammys snafu. The 42-year-old EGOT winner took home his 12th Grammy for Best R&B Album for his album Bigger Love (per Grammys). The musical talent was thrilled with the win and shared his thanks in an Instagram post announcing it.
"So grateful to win my 12th Grammy today, my 3rd for Best R&B Album! Thank you to all my collaborators on #BiggerLove, especially my big brother and executive producer @raphael_saadiq," Legend wrote.
"Thank you to my entire team. We all worked hard to make this album and then promote it during a global pandemic. It wasn't an ideal situation but we made the best of it and hopefully gave the world some music that helped make their days and nights a little better. Love you all! ❤️❤️❤️❤️❤️"
While that thank you did cover a lot of people, one person was feeling a little left out. 
Chrissy Teigen took to Twitter with a word for John Legend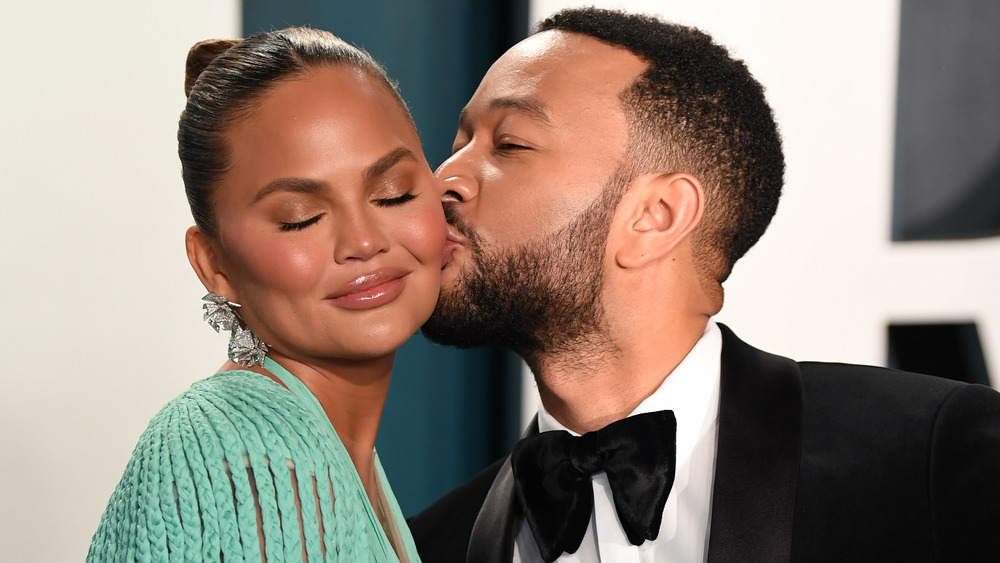 Karwai Tang/Getty Images
Anyone who read the caption knew that Chrissy Teigen would have something to say to husband John Legend. Rest assured, she shared her comments with Twitter. "this motherf***er ????" Chrissy quickly tweeted after the win. "helloooo?? caption !!!!" she added, sharing a picture of Legend's thank you message.
Luckily, Legend values a happy wife. Minutes later, he added a celebratory post and made sure to shout out his other half. "How we're celebrating our Grammy over here!" he wrote on Instagram. "I love you, @chrissyteigen! Thank you for inspiring me every single day. And thanks for the outstanding cacio e pepe I was mincing garlic for!"
In the accompanying video, John Legend is seen mincing garlic while wearing a Versace bathrobe as an excited Chrissy Teigen cheers about his win. Just another crazy, wild, wonderful day in the Stephens household that the couple and their two adorable children are sure to never forget.