Here's Where You Know The Mercedes-Benz 2021 E-Class New Attitude Commercial Song From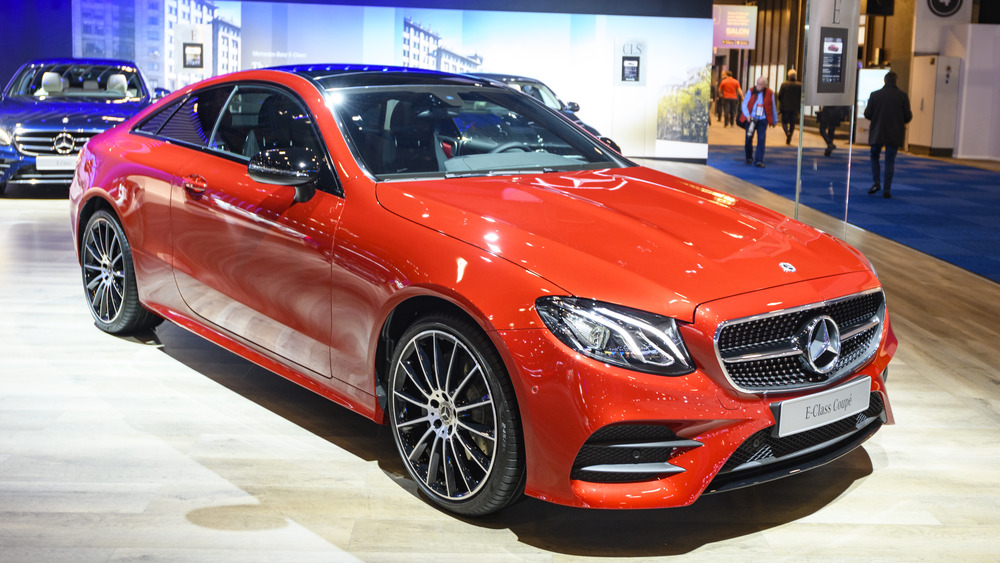 Sjoerd Van Der Wal/Getty Images
At the end of 2020, Mercedes-Benz unveiled a catchy new commercial for their 2021 E-Class, boasting that the vehicle was a "new E, with an all-new attitude." However, it wasn't only the car's aggressive new profile and high-tech voice command feature that got people talking. It was also the song heard in the background of the advertisement.
"Don't wanna wake up on a Monday morning / The thought of work's getting my skin crawling / I can't fear you, I don't hear you now / Wrapped in your regret / What a waste of blood and sweat," a man sings while we watch as a woman pulls her bed covers over her face.
Not only is the track, "Could Have Been Me," released by British band The Struts in 2014, a toe-tapper, but it's also no stranger to the world of commercials. As Looper revealed in January 2021, it was first used by the Major League Baseball organization in 2016.
MLB used 'Could Have Been Me' twice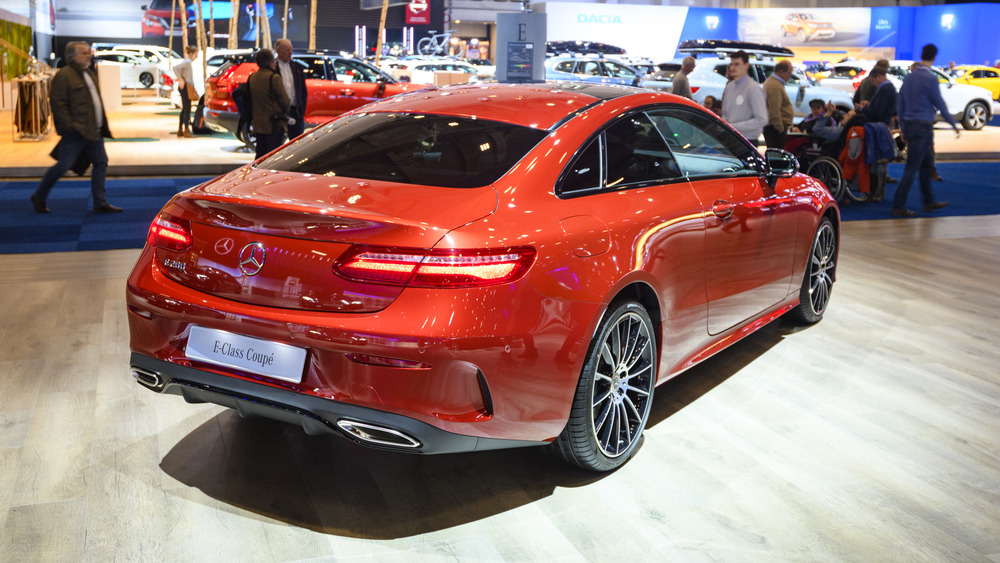 Sjoerd Van Der Wal/Getty Images
According to Looper, the MLB first used "Could Have Been Me" as an introduction for MLB The Show 16, and later, it was featured in the trailer for 2016's Ratchet & Clank. There are actually some interesting similarities between all of these ads.
In both the Mercedes-Benz commercial and the MLB ads, The Struts' single, which peaked at the number 15 spot on Billboard's Hot Rock & Alternative Songs chart in 2015, was used to show how the product or program, being advertised can break up an otherwise mundane routine. For example, while the woman in the Mercedes-Benz commercial appeared to be struggling to find a reason to get out of bed, the owner of the new E-class hopped right up with a bounce in his step as he heads to work in the luxury automobile, which was recently named as MotorTrend's 2021 Car of the Year.
"The morning rush. Oh, how we missed you," a message read as the song played.