HomeGoods Secrets Only The Savviest Shoppers Know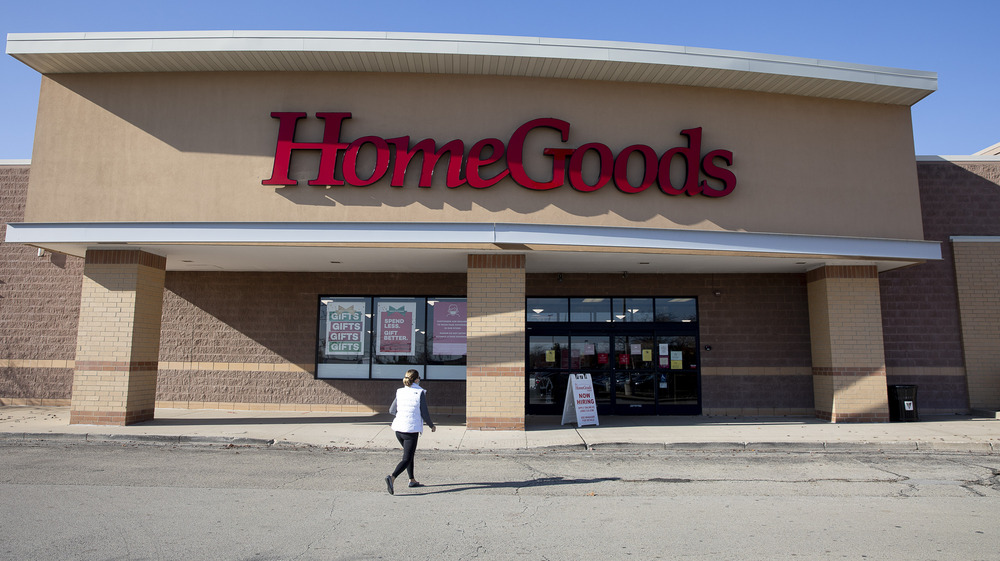 Bloomberg/Getty Images
No one can resist the allure of HomeGoods, thanks to its affordable prices and aisles filled with random items you have no idea you needed in your life until the very moment you spotted it sitting on the shelf. There have been many hours lost to the wandering of the store by this writer, and to be honest, most of the time, it is a perfect escape from what otherwise would be a very ordinary day. 
According to Philadelphia Magazine, there is an "indescribable beauty of buying crap you don't need at a store that has it all," which basically sums up any shopper's experience in one neat sentence. Via The Spruce, the company revealed to loyal consumers that the store was making plans for an online venture, which is welcome news for those who like shopping in their pajamas. Now you'll be able to get your HomeGoods fix right from your own home!
Whether you prefer to shop in person or from your couch, here's some secrets that only the savviest HomeGoods shoppers know.
Savvy HomeGoods shoppers know a few tricks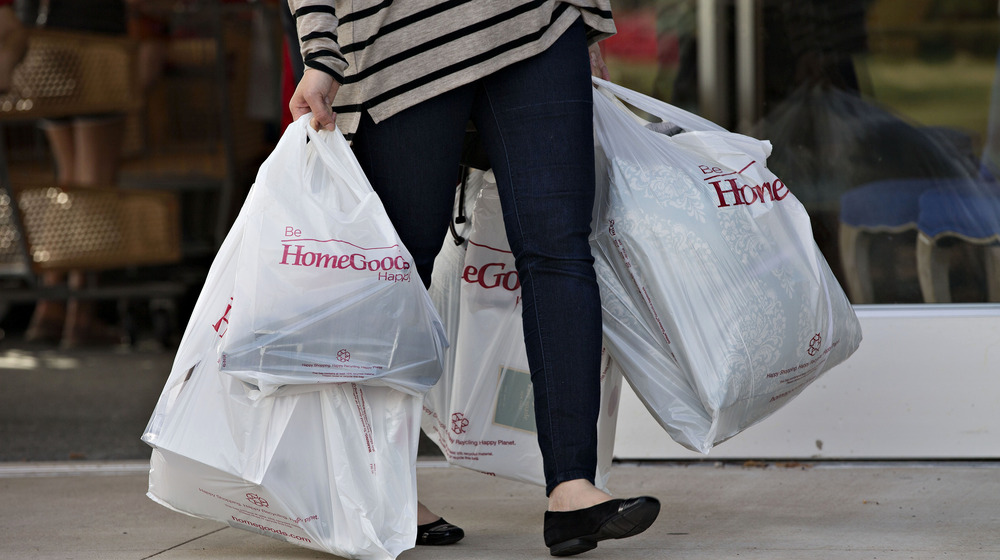 Bloomberg/Getty Images
Most savvy HomeGoods shoppers are already well aware that they are snagging a bargain when they walk through the doors, but House Beautiful revealed some tricks of the trade for even further reductions at the cash register. Most pros already know that if an item is damaged, they may be able to shave a little more off the retail price, but did you know the trick could also work if the item you are looking to buy is already discounted? The standard go-to for the store is 10 percent off any damaged item, which is basically the sales tax covered.
This next secret blew my mind! Did anyone else know that HomeGoods has an app that allows you to shop in real-time? Good Housekeeping uncovered that you could calmly browse the aisles of your local store to see what was in stock without leaving the comfort of your own home. This, my friends, is what we call a game-changer! You will easily be able to spot any new arrivals well ahead of the crowds. If you happen to stumble upon something you like on the app, don't be afraid to call the store and ask them to hold that special item.
HomeGoods is a shopper's paradise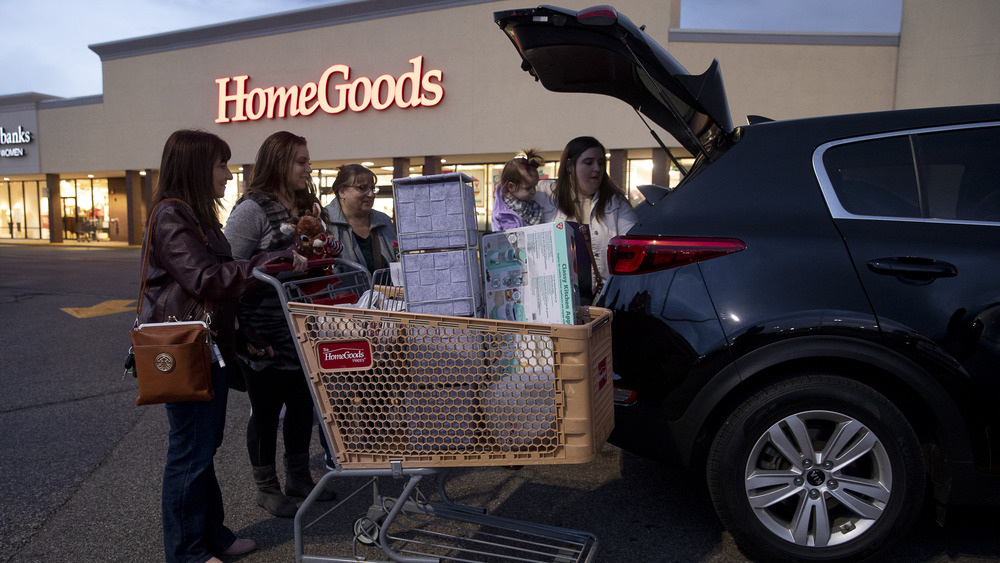 Bloomberg/Getty Images
For another shopper's hack, superfan Christine Lee says that you should only head to HomeGoods during the weekdays since the weekends can be jam-packed, per Apartment Therapy . Lee lets us in on a little secret: Mondays are a recovery day for most stores after a hectic weekend, so wait until Wednesday when they have had a chance to clean up and add new stock. In addition, markdowns occur on a three-month schedule, which you can easily find out by looking at the tag. "Read the label! It will show you the month and year (i.e. 1117 = November 2017)," so you'll know exactly how long the item has been on the shelf.
If you're wondering what time of day is best for hitting your local HomeGoods, the afternoon is prime time. According to one reddit user, "most stores get new arrivals every other day in the early morning. By noon, the latest shipment will be rolled out onto the floor." Don't  know your store's delivery schedule? Ask an employee, per House Beautiful. Armed with these secrets, we fully expect you to have one very successful shopping mission on your next trip.