Here's How Maddie Ziegler Really Got Her Big Break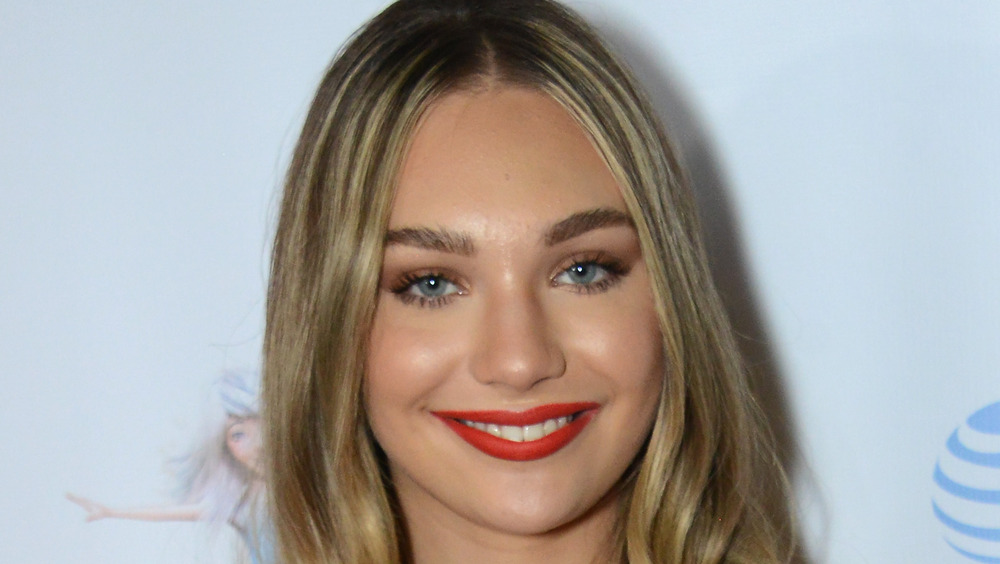 Albert L. Ortega/Getty Images
We may receive a commission on purchases made from links.
Maddie Ziegler may only be 18 years old, but the teen has created an impressive resume since she first found the limelight. Mostly known as a talented dancer, Zeigler is also a writer of three books, including her own autobiography, The Maddie Diaries, the creator of a clothing line, an actress, an on-air TV personality, and a paid influencer across all social platforms, per Woman's Day.
While this may seem like a lot for a teenager to handle, Maddie is no stranger to the hustle. Dancing since she was just two years old, the young star quickly found a passion — and an innate talent — for the art and began to pursue it professionally, according to Culture Owl. At a young age, she began to excel in everything from jazz and lyrical dance to modern dance and acrobatics. 
Just seven years later, Maddie would find herself joining a reality TV show that would end up being her path to true stardom.
Dance Moms paved the way for Maddie Ziegler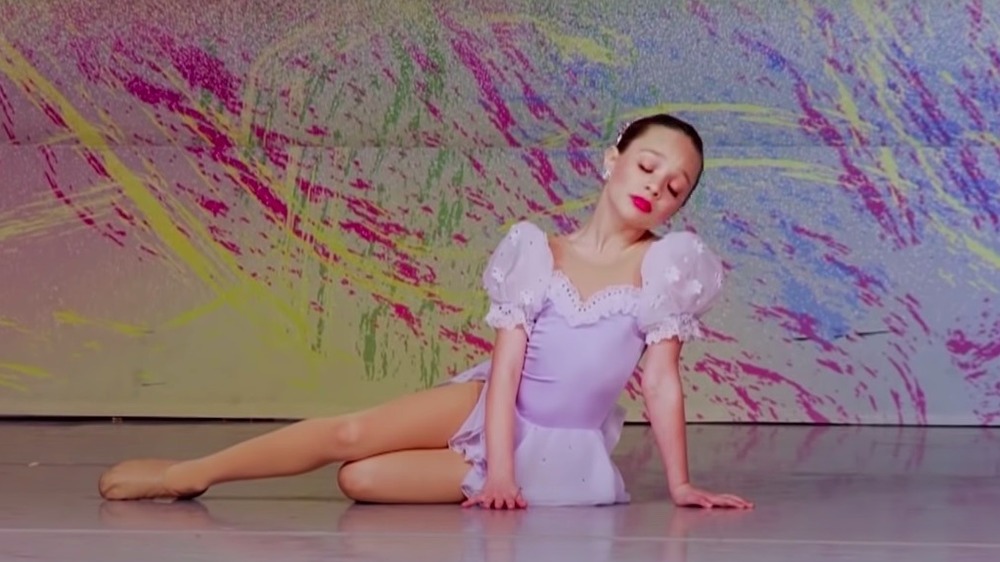 Lifetime
Maddie, alongside her sister Mackenzie and mom Melissa, were chosen as cast members for the TLC show Dance Moms in 2011 (via Culture Owl). Very quickly, it became clear that Maddie was a favorite of Abby Lee, the owner of the dance studio where the show took place. According to Woman's Day, Maddie appeared in six seasons of the show, gaining immense popularity, and income, along the way.
Since she ended her reign as lead dancer on Dance Moms, Maddie has continued to find her own success within and outside the world of dance. Those who never watched the reality series probably recognize her from Sia's "Chandelier" or "Elastic Heart" music videos. In 2016, Ziegler was a judge on So You Think You Can Dance before venturing into feature films the following year. After voice acting in Leap! and starring in Book of Henry, Zeigler will return to the screen in the much-anticipated December 2021 release of Steven Spielberg's West Side Story, where she will play Velma, a member of the Jets, per Teen Vogue.