Why Wheel Of Fortune Fans Are Seeing Red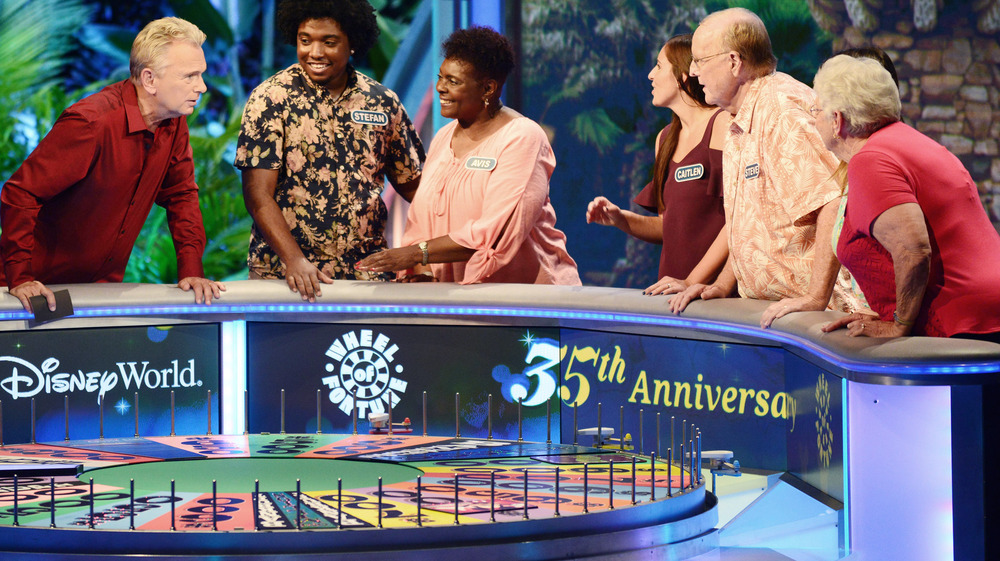 Gerardo Mora/Getty Images
Some devoted Wheel of Fortune fans are shouting '_NF_IR!' after a contestant lost out on serious bucks because of a rule that many are calling too picky. Back in 2016, the iconic "hangman"-style show added a new element to the game: a crossword-style puzzle in which four words interlock. According to Yahoo! News and other sources, the game rules state that when solving these crosswords, players must state only the four words of the puzzle in order to win.
On the March 31, 2021 episode, contestant David Pederson was on the crossword round when he announced he was ready to solve. As seen in a clip on YouTube, host Pat Sajak cautioned him, "Say everything, don't add anything. Go ahead." Pederson answered, "Sole, Flounder, Cod and Catfish," only to hear a buzzer and Sajak's regretful response, "I'm sorry, that's not right." 
This isn't the first time that little word has been costly for a player. In 2019, Kristen Shaw was poised to win $1,950 and a trip to Nashville when she inserted "and" into her crossword answer. The buzzer sounded, the turn went to the next player, and Shaw became a viral news story. (Happily, a Nashville tourism company treated Shaw to a trip on their dime, per The Tennesseean.) 
Viewers are divided over the controversy. Some believe rules are rules, noting that Sajak did give Pedersen a warning. Others want the rule eliminated altogether. "They need to fix that freakin' 'and' rule for [Wheel Of Fortune] crossword puzzles. Come on," one fan tweeted.
Pat Sajak's behavior is also raising eyebrows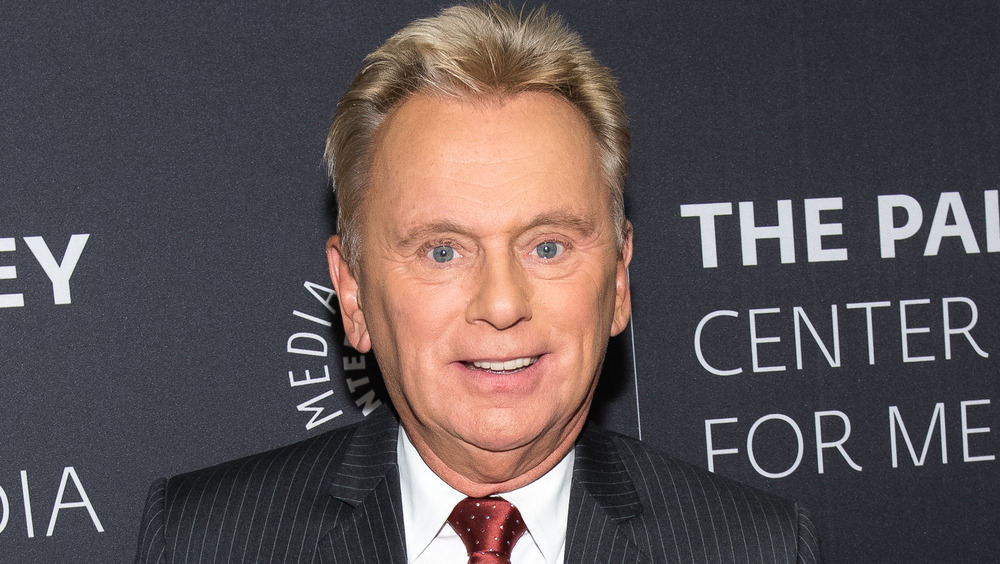 Mike Pont/Getty Images
This marks the third time in less than two months that the show has come under fire from fans. Back in February, Wheel of Fortune featured contestant Chris Trimble, a tech salesman from West Hollywood. Trimble spoke with a slight but obvious lisp as he explained that he sells technology that helps improve the quality of life for people in senior living facilities. Sajak responded with a deliberate lisp of his own, saying "I thee" instead of "I see." Viewers were furious at Sajak's apparent mocking of a speech disability, and there was speculation that the host might be dropped from the show as a result (via The Sun).
Wheel-watchers have also been noticing that Sajak has been giving players a bit of attitude recently (via Good Housekeeping). For instance, when one contestant questioned the logic of one puzzle, Pat went into a joking rage about "ungrateful players."
However, Gossip Cop has since reported that the rumors about terminating Sajak appear to be just that: rumors. Sajak will likely stay put at least through his current contract, which runs until 2022. The Wheel of Fortune producers have shown no indication of ditching the crossword puzzle rule, either. If Jeopardy! contestants can remember to answer in the form of a question, wheel-spinners will have to curb the urge to add an "and."