Here's How Much Savannah Chrisley Is Really Worth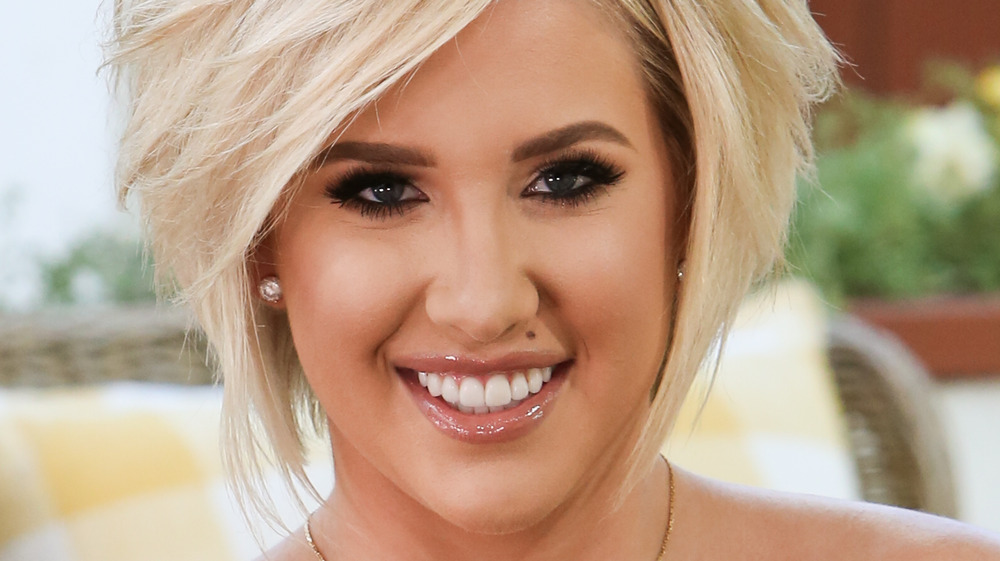 Paul Archuleta/Getty Images
Savannah Chrisley has grown up in front of our eyes on her family's reality show, Chrisley Knows Best, transitioning from an anxious teenager to a business-minded young woman in just a few short years. As she told People in 2020, "I think the big thing for a lot of people who watch our show is that it's been hard for them to view us as young adults. They're kind of stuck on that 15-year-old, 16-year-old mindset." She went on, "I think it's just about coming into ourselves as young adults." 
The reality star sees her role on the show as that of helping spread awareness, whether it's of the issues her biracial niece Chloe faces or her own struggles with endometriosis. "I feel a lot of things we touch on are going to help so many other people. That's just what our role is. We've been given a platform and hopefully that helps other people in the process," she opined. Aside from using her platform for good, however, Chrisley is also profiting hugely off her growing fame.
The Chrisley Knows Best star is creating a business empire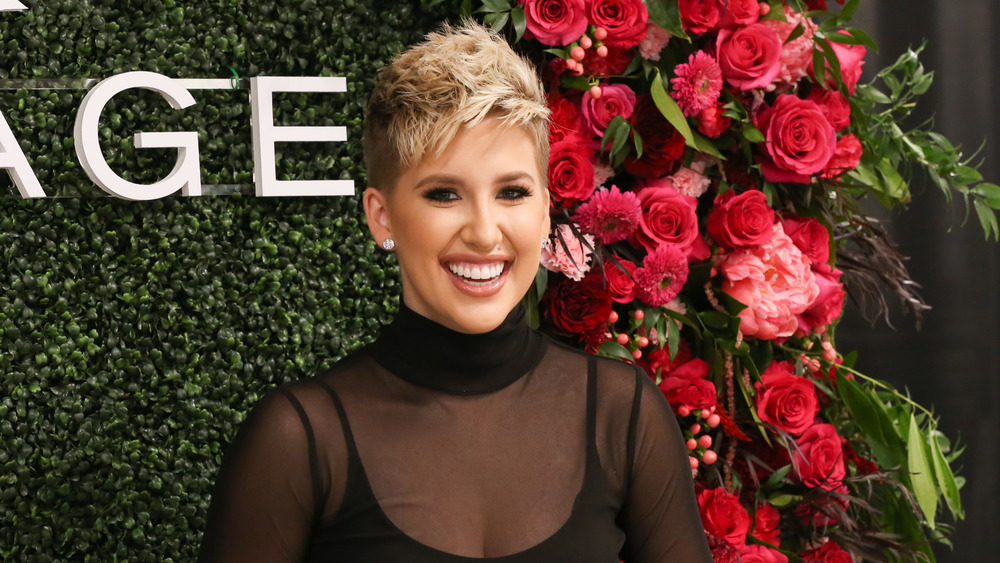 Terry Wyatt/Getty Images
Chrisley's public position has led to several lucrative endorsement deals. This makes sense given that, at the time of writing, she has over 2 million Instagram followers. The savvy businesswoman counts the high-profile likes of Teami, South Beach Diet, and Fab Fit Fun as brand partners. She's also launched her own successful businesses, starting with fashion line Faith Over Fear, created for HSN. During a joint interview on his YouTube channel, Todd Chrisley gushed, "It's such a wonderful feeling as a parent to be able to live long enough to see your child's dreams that they've worked so hard for to actually start coming true." 
He also made it clear that, although Chrisley Knows Best gave her a boost, his daughter's commitment and hard work made Faith Over Fear happen. Likewise, in 2020, she launched makeup collection Sassy By Savannah, which, per its site, Chrisley created with the goal of "empowering young girls to become strong, confident and beautiful in their own right." The wide range of products, which included lip glosses, eyeliners, and full face palettes, sold out super quickly. Evidently, the Chrisley Knows Best star's name carries some serious weight. Celebrity Net Worth puts her at $500,000 currently, but that number is guaranteed to rise as her star continues to, too.