The Truth About Chase And Savannah Chrisley's Relationship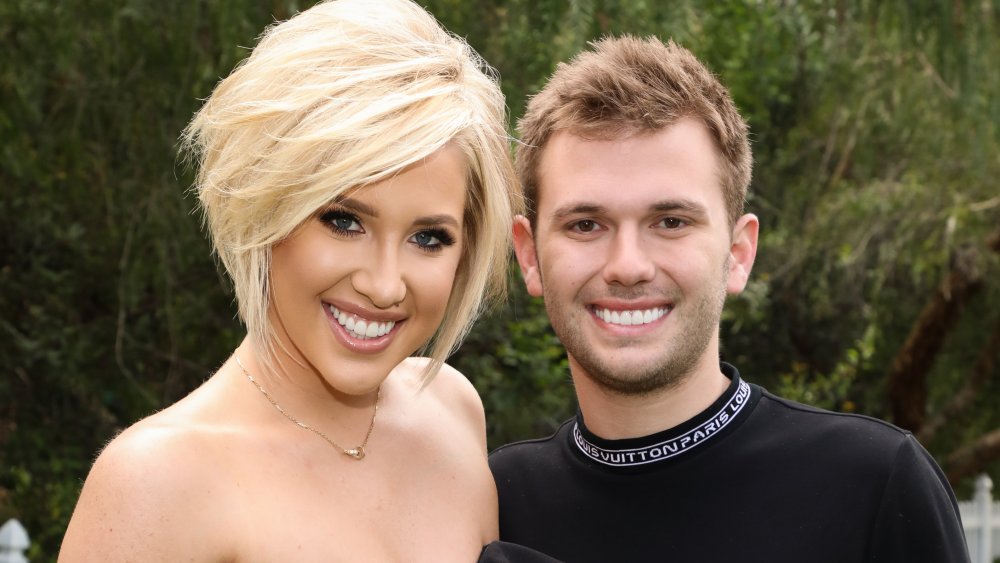 Paul Archuleta/Getty Images
Growing up under the watchful eye of patriarch Todd Chrisley, you need all the allies you can get. Chase and Savannah Chrisley joined forces early on, and their bond was so unmistakable on the family's reality show, Chrisley Knows Best, that the duo was given their own spinoff, Growing Up Chrisley. As People reported at the time, the show found Chase and Savannah road-tripping to LA, where she could pursue her dream of working in cosmetics, and he could try his hand at acting.
Fans of the reality stars will know they're always in each other's corners, with Savannah posting on Instagram, "I don't need a superhero...I have a big brother" alongside a shot of them smiling together. Likewise, E! revealed in a season 8 preview for Chrisley Knows Best that Savannah told Chase she was going to call off her wedding to Nic Kerdiles before anybody else, and he was incredibly supportive, telling his sister to do whatever it takes to be happy.
Growing up in front of the world brought them closer together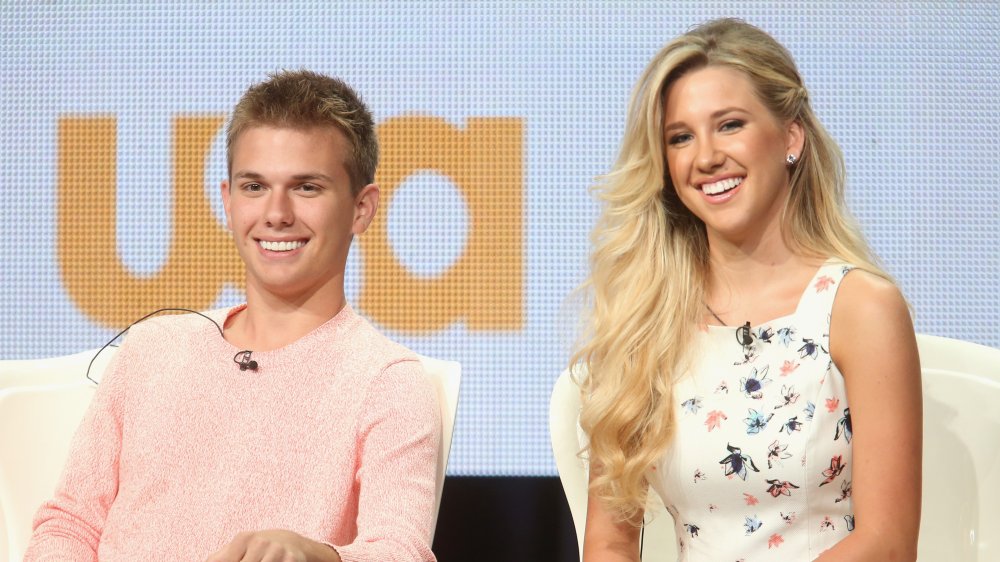 Frederick M. Brown/Getty Images
Although growing up on TV seems glamorous, Chase and Savannah made it clear, in an interview with People, that it can also be incredibly difficult. "It forced us to grow up fast," Chase explained. "I know I've made my fair share of mistakes ... Every time we screw up it's in the public eye." Savannah agreed, admitting, "There was a lot of pressure to be perfect and to know that mothers are allowing their daughters to follow me on social media and look up to me. I've put a lot of pressure on myself in order to live this perfect life and not disappoint people."
Thankfully, they have each other, and appearing on reality TV at a young age has made their bond stronger, with Savannah telling UPI, "It's us against the world" in response to why the duo was gifted their own spinoff show. However, there's one downside to Chase striking out in a bid for independence with his sister — their father. "As long as Savannah's around, there will be that lurking presence. You can feel him," he remarked.