Why Taylor Swift's Latest Instagram Post Has Fans Buzzing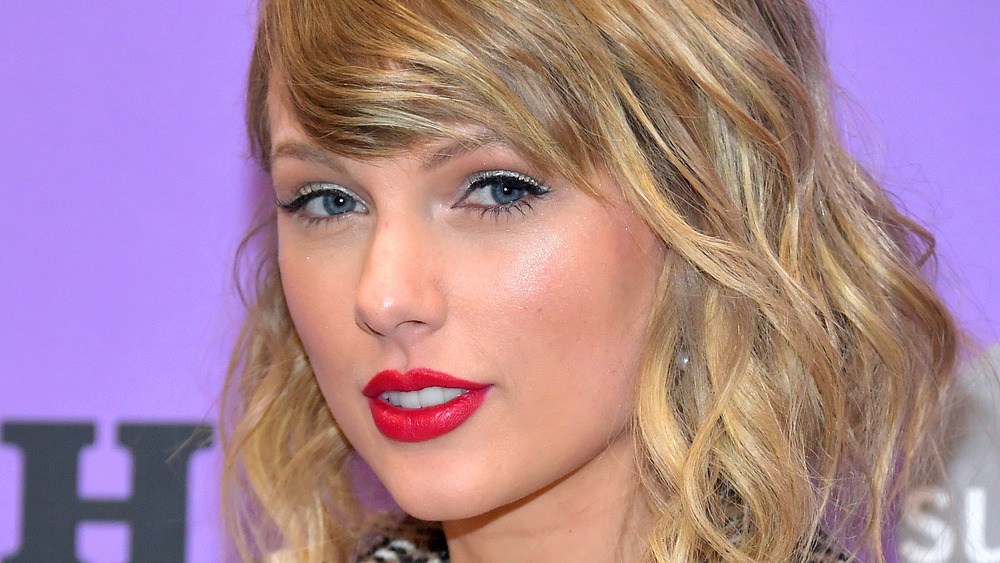 Neilson Barnard/Getty Images
Leave it to Taylor Swift to drop some major clues in a cryptic Instagram post!
One week ahead of her Fearless (Taylor's Version) album release, the Easter egg-loving pop star took to social media to share a mysterious video, asking sleuthing fans to "decode" some secret messages about her upcoming project. "The vault door is about to be as unhinged as you'll think I am after you watch this video," she wrote, before adding, "Level: Expert" and "Happy decoding!" The cryptic video shows an animation of a golden vault door opening, before a series of scrambled letters fly out of it — all while a mysterious, slowed-down song plays in reverse. Say what?
Needless to say, fans were sent into a frenzy as they quickly figured out that Swift's post contained some major clues to her six "From the Vault" tracks on Fearless (Taylor's Version). As the singer previously announced, her re-recorded version of her 2008 album Fearless, which will come out next week on April 9, will include six never-before-released songs that she wrote during her younger days, per Rolling Stone. Just last week, Swift released the first of her six "From the Vault" songs, titled "You All Over Me," featuring country singer Maren Morris (via Billboard).
So what about those five other "From the Vault" tracks?
Taylor Swift fans think they have decoded the titles of her six "From the Vault" songs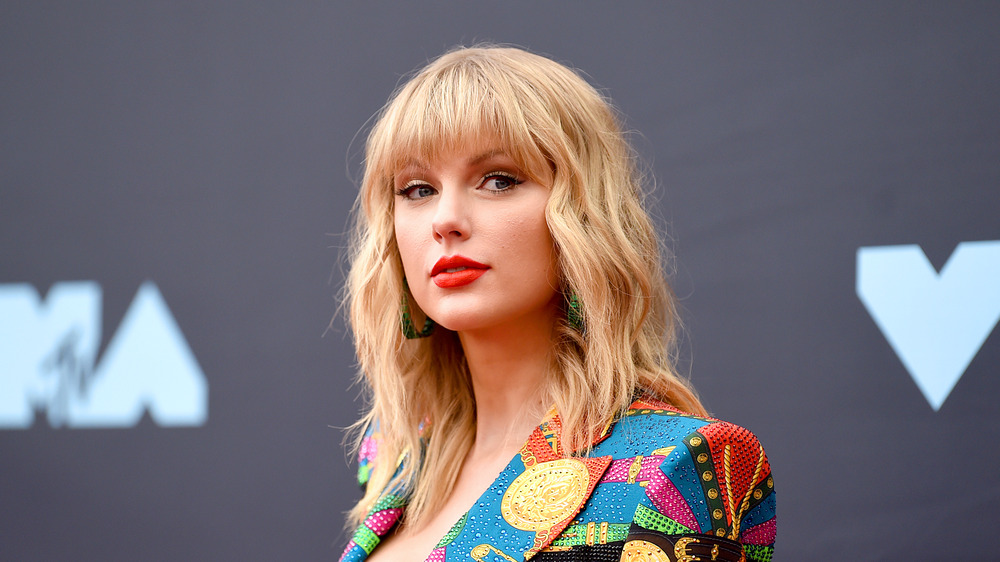 Jamie Mccarthy/Getty Images
Unsurprisingly, some of the internet's most dedicated Swifties were quick to take up the singer's challenge. They impressively decoded Swift's cryptic "expert level" puzzle in record time, unscrambling the anagrams to uncover the six supposed "From the Vault" song titles: "That's When," "We Were Happy," "Bye Bye Baby," "Don't You," and "Mr. Perfectly Fine," in addition to the already released "You All Over Me" featuring Maren Morris (via Entertainment Tonight). Additionally, fans decoded the words "featuring Keith Urban," hinting that one of the six vault tracks — though it's unclear which one — will feature the legendary country singer, whom Swift previously collaborated with on Tim McGraw's "Highway Don't Care" in 2013.
As for the cryptic 30-second song playing in the background of the video, several clever Swifties also discovered that the song revealed some lyrics when played in reverse: "Hey, I ran into you somewhere / I didn't mean to stare / I hope she's never like me / I'm sure she'll make you happy" (per Insider).
Now that we finally know the titles for these "From the Vault" tracks, we can't wait for Fearless (Taylor's Version) to officially drop next week!