The Sad Reason Charmed Producer Krista Vernoff Left The Show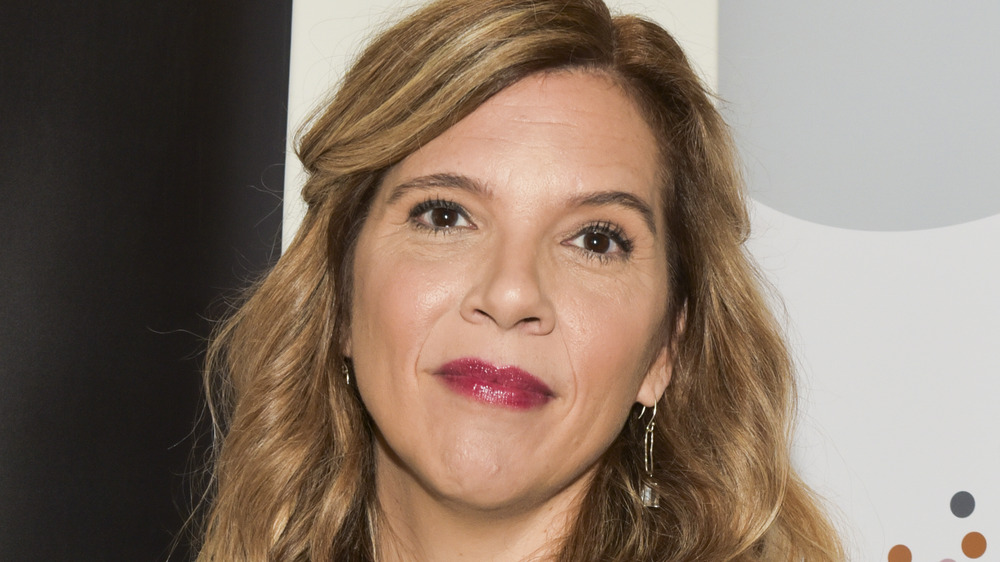 Rodin Eckenroth/Getty Images
Who can forget Charmed, the witchy 90s show that brought us stars like Alyssa Milano and Holly Marie Combs together as they fought evil? Today, we're just as obsessed with the Charmed reboot on The CW, but the classic will always be a show we go back to. Writer and producer Krista Vernoff was a key reason the original show brought in such a passionate fanbase, making viewers wish they had supernatural powers, too (via TV Fanatic). With powerful female roles at the forefront, including treasured characters like Piper and Phoebe, Vernoff made sure Charmed was the original girl-power fantasy show. So why did she leave so suddenly?
Although Charmed ran from 1998 to 2006, Vernoff wrote and produced the show until 2003 (via IMDb). One of the first shows she ever worked on, the 49-year-old Hollywood exec created storylines for the actresses that were independent and ahead of their time. Unfortunately, a rift in direction caused Vernoff to leave the show, which she vividly described in an interview with The Hollywood Reporter. 
In the interview, Vernoff clarified how important Charmed was to her start in television, and what an incredible opportunity it was. As she explained, after recently settling in Los Angeles from Boston University, a few gigs led her to write three full seasons of the otherworldly, cult-fave show. As Charmed's ratings grew, Vernoff was offered to have her salary doubled if she signed up for the fourth season –- but as she explains, she just couldn't do it.
Everything to know about Vernoff's exit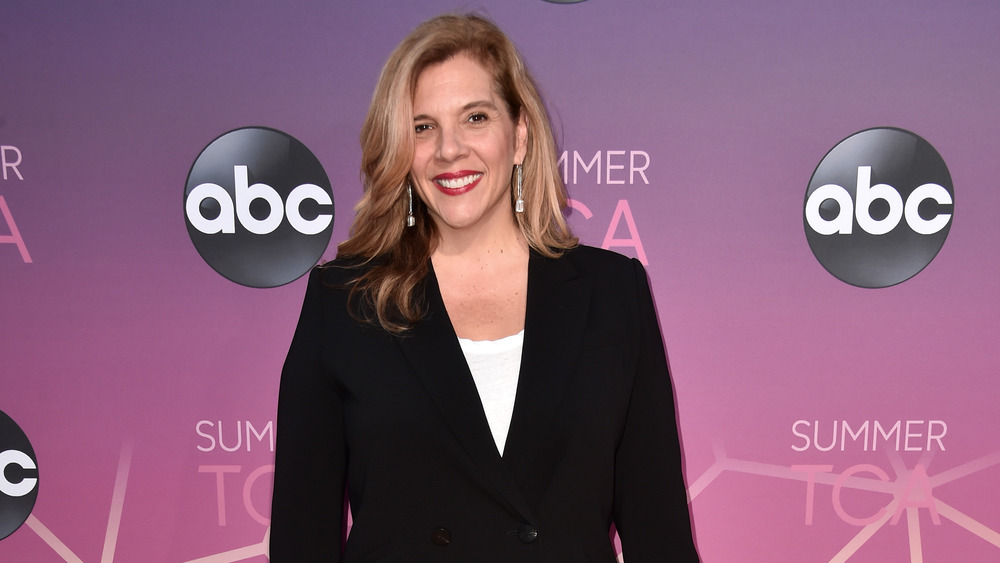 Alberto E. Rodriguez/Getty Images
In her interview with The Hollywood Reporter, the acclaimed TV exec described a harrowing event that occurred just at the end of Charmed's 3rd season. Her father had just died at 56-years-old, which led to Krista Vernoff "spiraling" and declining the offer most writers would dream of. Although her father's death was a crucial reason for passing up the opportunity, Vernoff's moral compass was another dealbreaker.
"I signed on because Charmed was a girl-power show, and about halfway through there was an episode where Alyssa Milano comes out in mermaid pasties," Vernoff explained. The writer described how the appearance of nudity spiked male viewership, making the network lose sight of the show's initial goals. "Every episode after, the question would come from the network, 'How are we getting the girls naked this week?'" which understandably bothered Vernoff enough to leave the show. Even though the network was "throwing money" at her, the "pressure" was just too much to handle.
As Vernoff saw it, she had to leave Charmed because she felt she was "creating something that [was] now bad for the world" and felt like she had "enough bad for the world" in her own life, particularly with her father's death. The writer and producer took the brave choice of leaving, opting to join Fox's Wonderfalls as a writer. Even though the path was more difficult, her 15-year stint at Grey's Anatomy (via IMDb) became a new calling she fully believed in.