Diamond Expert Exposes Khloe Kardashian's Massive 'Engagement' Ring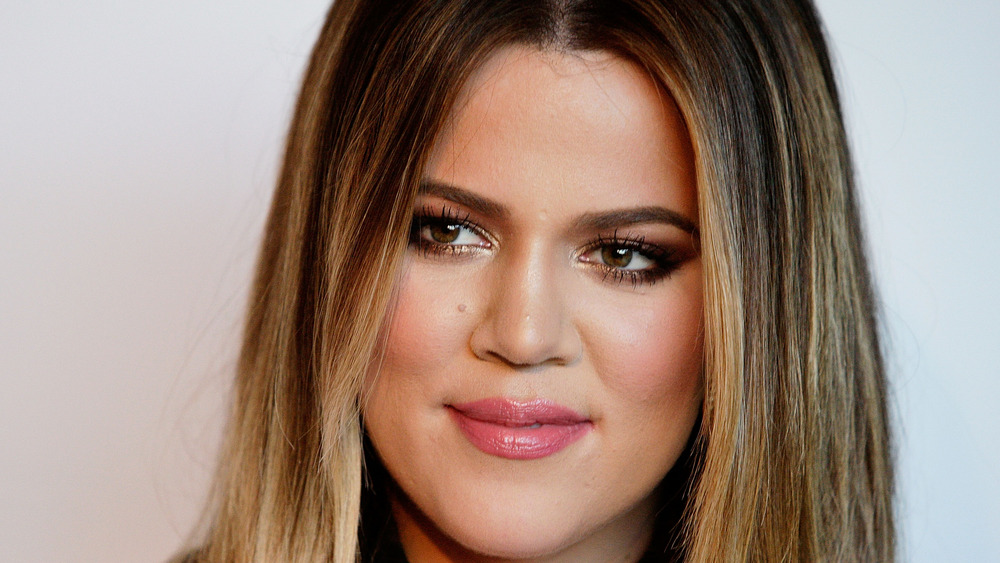 Lisa Maree Williams/Getty Images
If you've been keeping up with Khloé Kardashian as of late, you're sure to have noticed the reality star's humungous diamond ring that keeps popping up on some of her most recent Instagram posts. As Cosmopolitan reports, the ring in question (which just so happens to be placed on her ring finger) has sparked a wave of engagement rumors in recent weeks, leaving many speculating that on-off boyfriend Tristan Thompson may have secretly popped the question. 
Sharing details of Khloé's ring with The List, diamond expert Michelle Demaree, the founder and CEO of Miss Diamond Ring, revealed the jewel's eye-watering estimated cost, which could signify that Tristan is very serious about his future with the Kardashian. 
"Khloé is sporting an 18-20 carat colorless pear-shaped three stone ring with pear-shaped side stones that look at least 3-4 carats in total weight. The pear shape embodies the essence of femininity (soft and fierce all in one) which Khloe exudes in spades!" Demaree continued, "Her and Tristan clearly make the 'Perfect Pear' and are giving it another go — this photo is a bold statement of this beautiful next chapter for them as a family which I am so excited about! This ring breaks the bling bank at $950k – $1.2M." 
Rumors of an engagement have gone into overdrive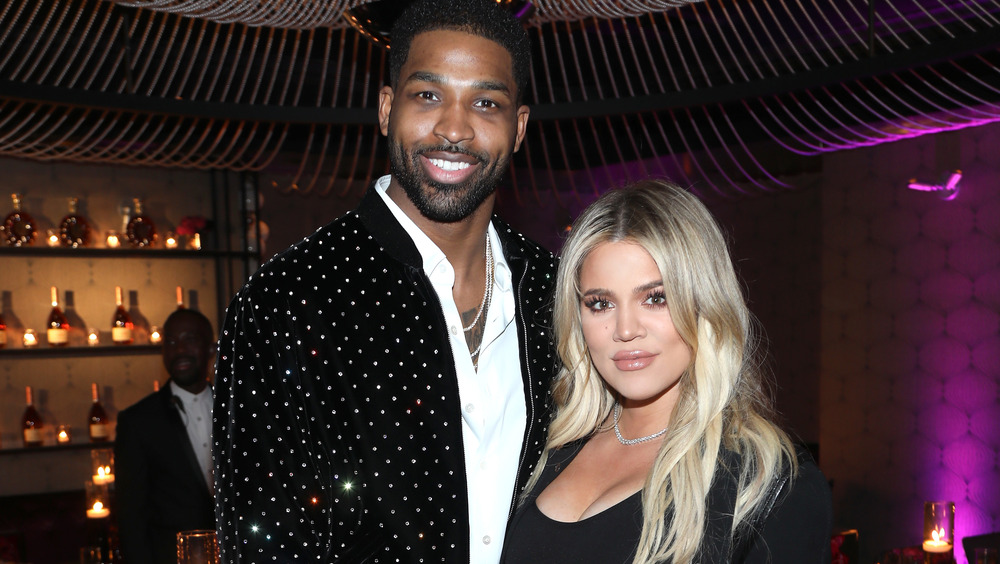 Jerritt Clark/Getty Images
During a recent appearance on The Ellen DeGeneres Show, Kardashian family matriarch Kris Jenner gently shut down rumors surrounding Khloé's highly-speculated engagement (via Entertainment Tonight). When probed about her daughter's instagram bling, Jenner quipped, "That's a good ring. I think she just loves jewelry. She loves a good, you know, ring!"
Jenner went on to confirm Khloé and Tristan are planning on extending their family, adding that she's "really happy" granddaughter True might one day have a sibling. Speaking to host DeGeneres, Jenner continued, "I mean, I think it's so great that they want to do that again and have a sibling for True, because there's nothing better than a big family and brothers and sisters, and that's just my heart ... So, I'm really happy. I just want them to be happy. And True will be so excited."
As the Daily Mail reports, Thompson also fueled rumors of a possible engagement with a comment he left on Khloé's recent Instagram post. Under a picture of her diamond ring, the Boston Celtics player posted a series of emojis, including two heart eyes and a large diamond. However, despite the mounting speculation, the pair have remained tight-lipped about their relationship status, so it seems fans of the Kardashian clan will just have to wait and see what's in store for the couple.