Abigail Heringer Reveals What She Really Thought About Not Getting A One-On-One Date - Exclusive
Night one of The Bachelor is like an ultimate sport — so many people go out of their way to be remembered by the season's leading man. But when Abigail Heringer walked up to Matt James, she didn't need a fancy car or an entourage or a throne. She made an impression just by being herself. We all watched as Abigail was (metaphorically) swept off her feet by Matt — he gave her the coveted first impression rose on night one, and honestly, none of us were surprised (via Life & Style). Abigail was kind, positive, absolutely gorgeous, and had an inspirational story to tell. What wasn't there to love about her?
Abigail continued to stand out throughout Matt's season of The Bachelor due to her kind disposition and lovely personality, but things started to go more and more awry with every week. While different contestants were chosen for exclusive one-on-one dates, Abigail only ever went on group dates (via Bustle). Trying to set herself apart from the others, Abigail did her best to steal Matt's attention, but her efforts only went so far. She was sent home by Matt just before hometown dates, with him telling her that he wished that they had more time. So what went wrong? We asked Abigail herself during an exclusive sit down with The List.
What was it like for Abigail Heringer to only go on group dates?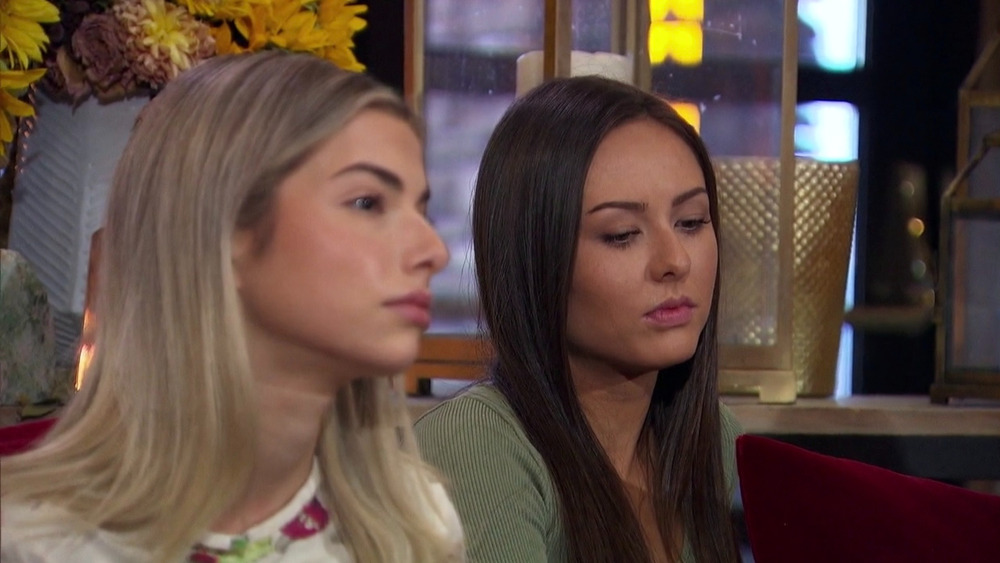 ABC
Any fan of The Bachelor knows that group dates are tough terrain, since the contestants vying for the heart of the lead have just a couple of opportunities to make themselves known, and, of course, get that coveted time with the man of their dreams. For Abigail, only ever getting to be in group date settings took a toll. 
"Every time a date card would come, I was hoping my name would be on it. And then I was disappointed every time that it wasn't. But I was just somebody that tried to make the best of it," Abigail said. "But at some point, I just really hit a wall. And I was just like, 'Okay, it feels like I'm on a field trip, and he's the most popular guy in the class and we're all fighting for him.'" 
Abigail said that watching other contestants come home from a one-on-one, seeing the furthered connection they had made with Matt, only sealed her fate on the show. So was there any benefit to not having a one-on-one? In hindsight, Abigail thinks so.
Abigail Heringer reveals why not having a one-on-one made leaving easier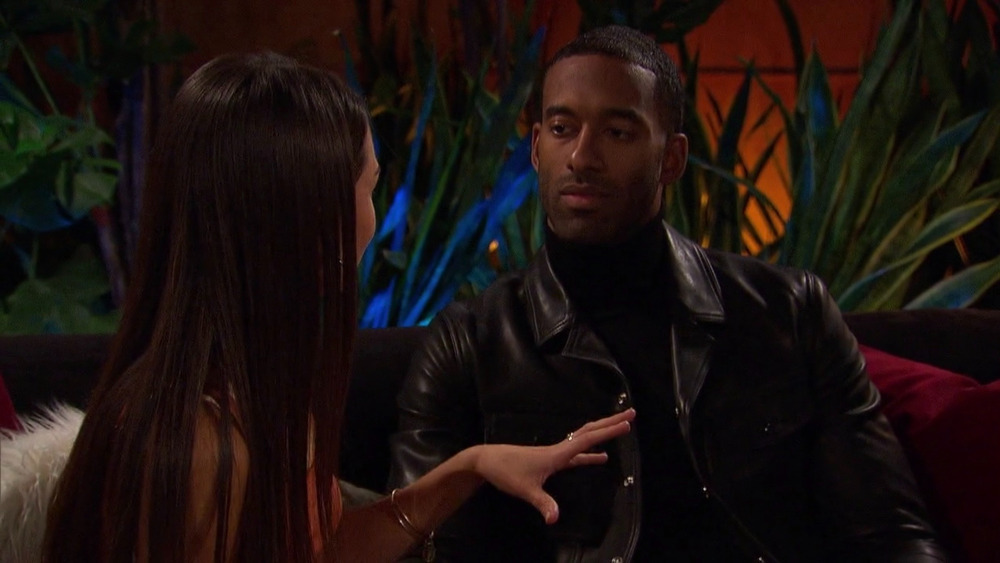 ABC
Bachelor Nation was stunned when Matt James sent Abigail home. Sure, she hadn't had a one-on-one, but she was one of the nicest ladies in the house and seemed to have a great connection with Matt. So when the leading man sent her home and said that he wished they had more time together, a lot of Bachelor Nation was left confused. Was Abigail? A little bit, but she told The List that she thinks things worked out for the best. 
"When I left without getting [a one-on-one], it was okay, because I'm like, it made it a little bit easier just to say goodbye. Because I feel like if I had that one-on-one time with him, I would have been a lot more heartbroken," Abigail said. "But at the same time, it was a big, what if, because it's like, 'Okay, I lasted a month-and-a-half without getting that date.' Where could the relationship have been that I did get that time with him?" 
Abigail said that she believes that everything happened on the show for a reason, and while there are some questions remaining, she doesn't regret her experience on The Bachelor.