Donald Trump Is Calling For A Boycott Of MLB. Here's Why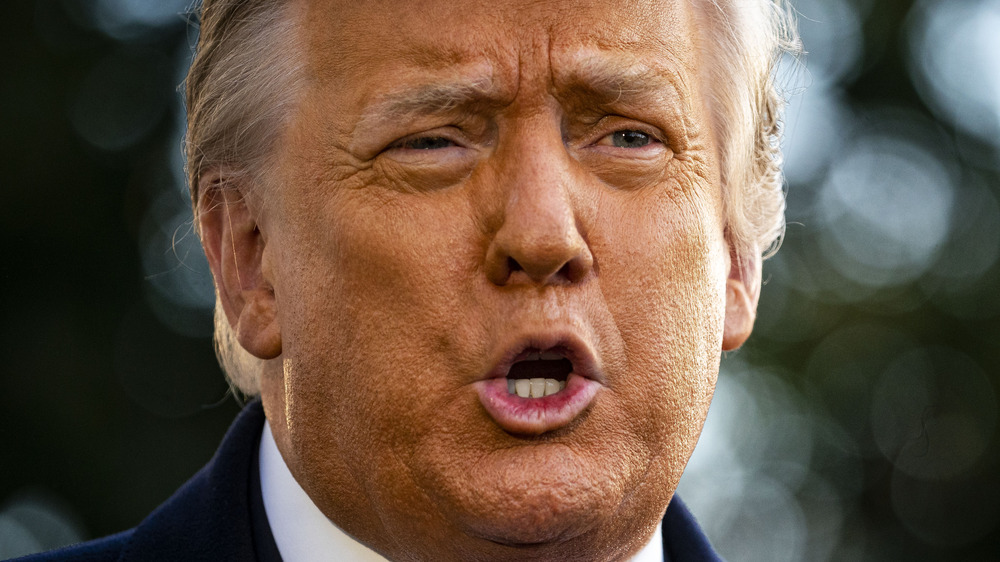 Bloomberg/Getty Images
He may not be in office any longer, but former President Donald Trump sure has something to say about Major League Baseball having pulled its All-Star game out of Atlanta, Georgia. The move came after the state enacted new election rules requiring identification for voting access among other changes to the process, which many perceive as restrictive, including making it illegal for groups to offer refreshments to voters at polling stations (via The New York Times).
In protest of these measures, baseball commissioner Rob Manfred pulled the upcoming game, noting, "Major League Baseball fundamentally supports voting rights for all Americans and opposes restrictions to the ballot box. Fair access to voting continues to have our unwavering support."
Now, Trump is calling for his supporters to fight back against this controversial decision with a boycott of MLB — but that isn't all. 
In a statement, Trump opined, "Baseball is already losing tremendous numbers of fans, and now they leave Atlanta with their All-Star Game because they are afraid of the Radical Left Democrats who do not want voter ID, which is desperately needed, to have anything to do with our elections" (via New York Post).
Social media is divided on the notion of a boycott of MLB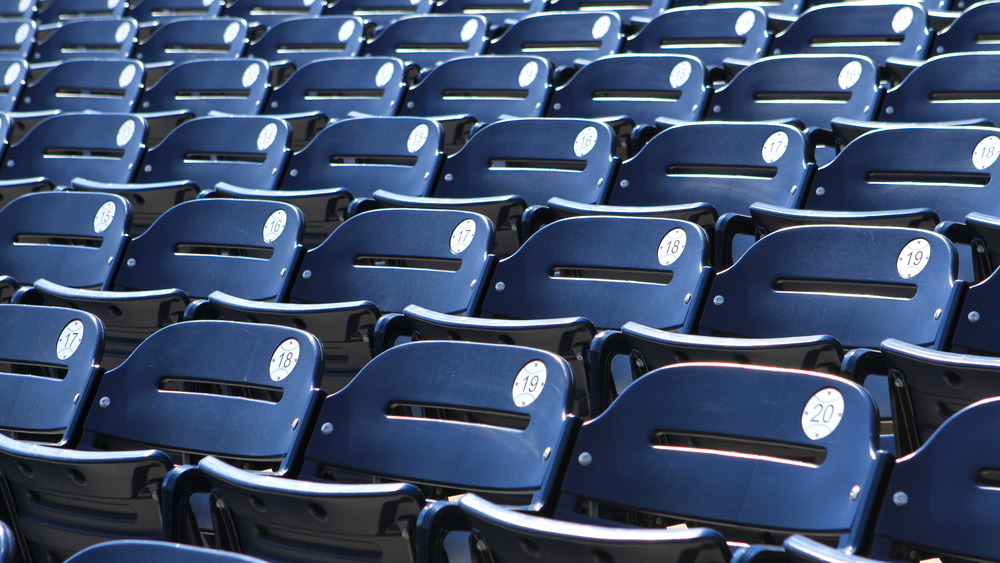 Shutterstock
In the statement, Trump continued, "Boycott baseball and all of the woke companies that are interfering with Free and Fair Elections." He then added about other companies that are speaking out against the Georgia law, "Are you listening Coke, Delta, and all!" Indeed, as Atlanta Journal Constitution reports, the Georgia-based corporations have issued statements denouncing the new voting measures.
Meanwhile, reactions to Trump's call for an MLB boycott, which is gaining traction according to Newsweek, is mixed online, with one Twitter user noting the irony of a conservative calling for such an action after speaking out against cancel culture previously (via Forbes). It's worth noting many folks on the social platform were of the same opinion.
But others sided Trump's take on the MLB's reaction, with tweets like this one: "I'm a lifetime @Orioles fan. And they will never sell another ticket, hotdog or piece of merchandise to me again. I hope every last player and owner in @MLB goes bankrupt. #BoycottMLB."