Here's What Donald Trump Is Now Asking His Supporters To Do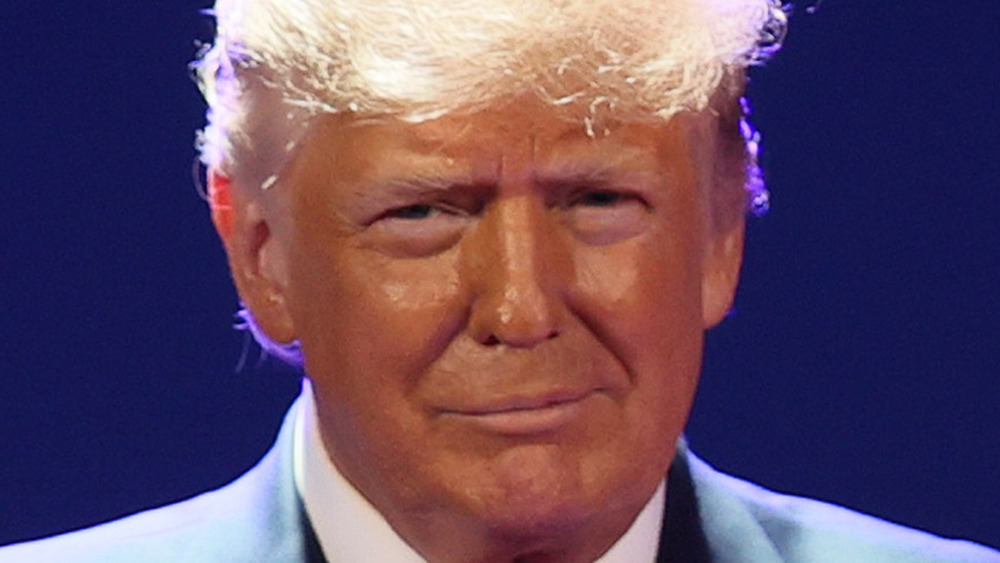 Joe Raedle/Getty Images
Former president Donald Trump doesn't have a great track record when it comes to the devastating COVID-19 pandemic, which has cost over half a million Americans their lives to date. In fact, as The Atlantic details, Trump seems to have been in the habit of downplaying  the encroaching virus, from asserting that everything would be fine once the weather warmed up to arguing COVID-19 isn't that harmful in the first place and is more akin to a bad cold or flu. That is, until he got it.
During his speech at last month's Conservative Political Action Conference (CPAC), Trump for the very first time publicly encouraged supporters to get vaccinated after months of spreading misinformation. As The New York Times reports, it later transpired he and wife Melania had received the vaccine themselves prior to vacating the White House. Now, the former commander-in-chief is doubling down on his attempts to get skeptical supporters to embrace the vaccine. 
Donald Trump wants Republicans to get vaccinated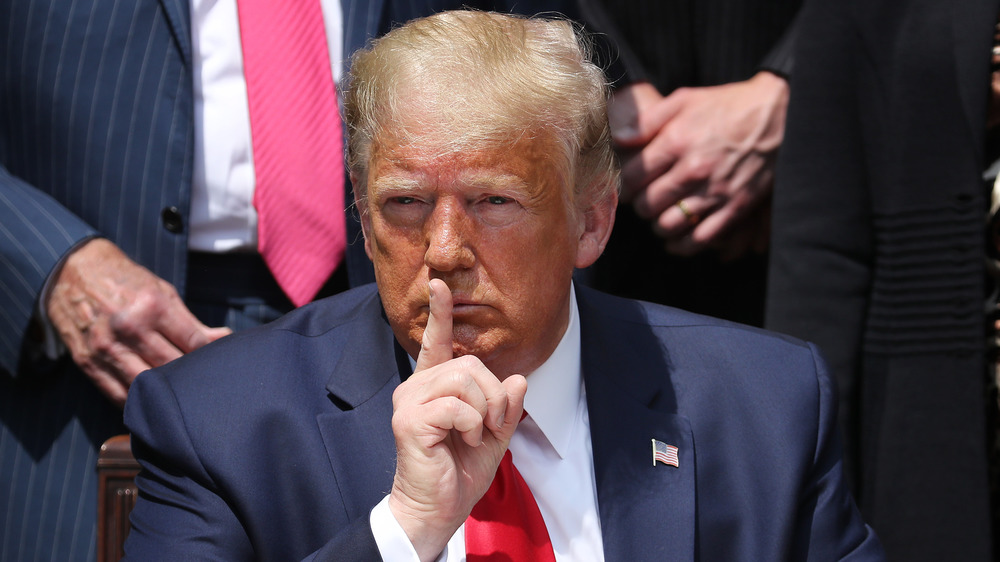 Chip Somodevilla/Getty Images
Speaking on Fox News earlier this week, Trump confirmed he "would recommend" getting vaccinated (via Politico). The former commander-in-chief elaborated, "I would recommend it to a lot of people that don't want to get it and a lot of those people voted for me, frankly. But again, we have our freedoms and we have to live by that and I agree with that also." Trump acknowledged that, either way, the vaccine works and is safe. His endorsement is expected to target some of the skepticism surrounding the pandemic in general and the vaccine in particular, since those he's appealing to are less likely to get vaccinated. According to a recent CBS News poll, a shocking third of Republicans aren't planning to. 
Trump previously took credit for the fast-tracked development of the jab while, at CPAC, he cheekily noted President Biden getting "his shot" proves "how un-painful" it is. Trump's adviser, Jason Miller, previously argued he didn't need to make any further comments since "31 million people saw the CPAC plea online," but things appear to have changed, likely due to the terrifying increase in cases. The revelation that the former first couple had secretly received their jabs came as a surprise to some of Trump's top White House aides. As CNN notes, Biden and VP Kamala Harris got vaccinated live on TV, with former presidents Barack Obama, George W. Bush and Bill Clinton offering to follow suit in order to spread awareness.