Vanessa Carlton's Home Is Absolutely Stunning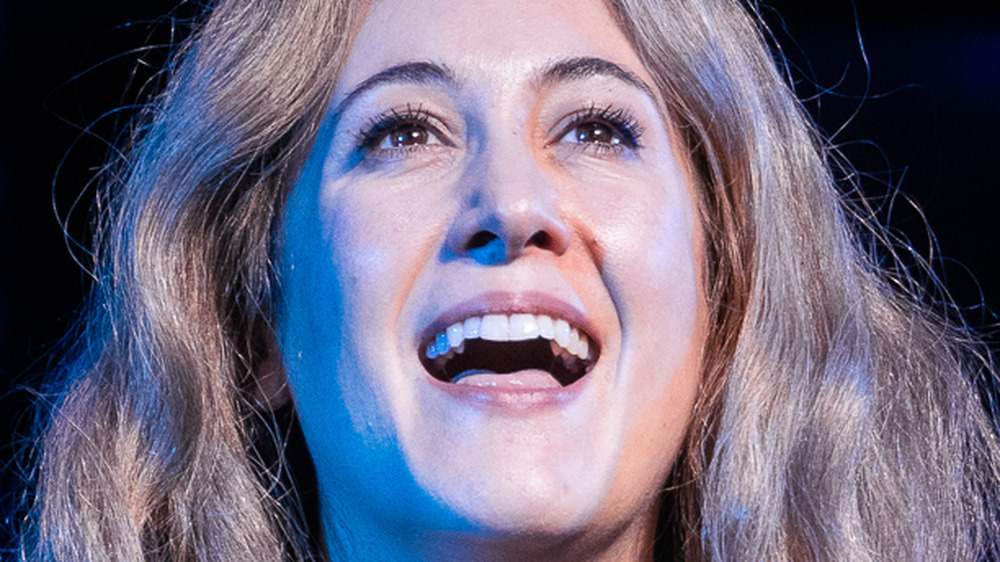 Mark Sagliocco/Getty Images
Chances are, you've screamed the lyrics to Vanessa Carlton's iconic debut single "A Thousand Miles." Ever since the booming success of that song, Carlton hasn't slowed down one bit. Ever since 2002, Carlton has been pumping out album after album and gaining wide, critical acclamation. Her sixth and most recent album, Love is an Art, was released in March of 2020, but she came out to say that she plans on re-releasing the album with some added bonuses (via Forbes). Along with her musical career, she announced in 2019 that she would make her Broadway debut as Carole King in the musical, Beautiful, for a limited time (via Broadway Buzz). And, as for her personal life, in 2015 she gave birth to her daughter, Sidney (via People).
The past two decades have been a whirlwind for Carlton, and she doesn't seem to be slowing down anytime soon. Along with all of her success, she has an incredible NYC apartment to show for it.
Get ready for your jaw to drop when you see the rustic dream Vanessa Carlton lives in. Tucked within the SoHo/Cast Iron districts is a gorgeous New York loft converted from a mercantile factory. As soon as you enter, you're welcomed by a majestic grand piano, and she has another piano on the other side in her dining room.
She likes to repurpose everything she can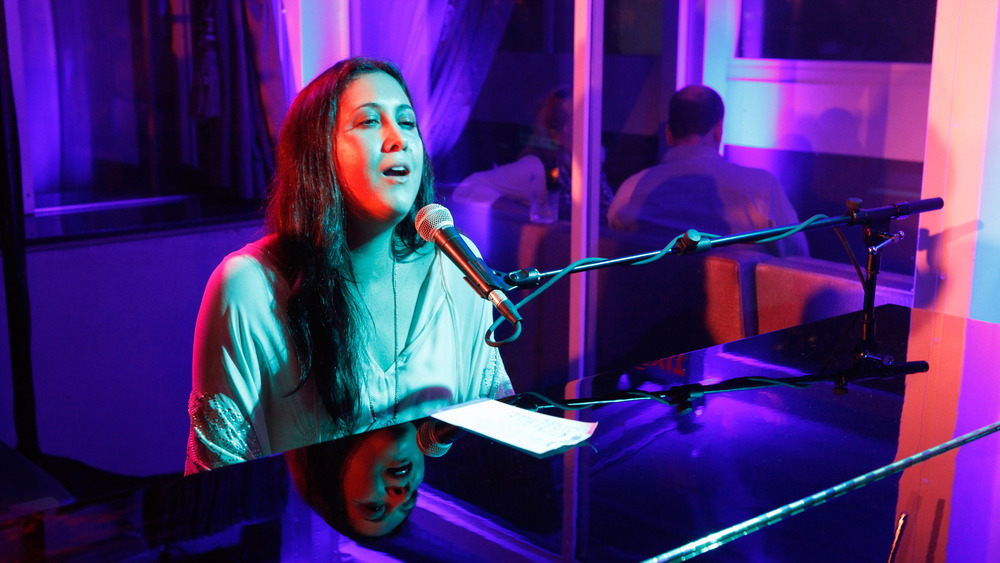 Cindy Ord/Getty Images
The first room Architectural Digest takes us through is her living room (via YouTube). While sitting on a gorgeous, white couch she says, "You need a couch that's as deep as possible." She also has a plant collection that she started to give an organic feel to the place. She gives out a handy tip while showing her broken coffee table, saying, "When in doubt, stick a plant in and it'll look good." On the west side of her living room is an entire wall of windows, letting everyone bask in the light.
Next, she takes us to a little nook in her living room, which she calls her "sanctuary" and shows us an army green set of a desk and chair from curator Paula Rubenstein, where she works. She goes on to say she "always wants to find something to repurpose and save the planet" (via YouTube). In her sanctuary, she talks about how they found wood in the alley and repurposed them into shelves. Along with that, her dining room is full of natural wooden materials, like a table made from a tree, chairs from Etsy, and a beautiful midnight blue bookcase that spans an entire wall (via YouTube).
Next, we finally go into her stunning kitchen, where she shows us her film camera negatives for an upcoming piece. Her kitchen has stage lights she purchased from Nashville overlooking a "rich and dark" kitchen concept. Her kitchen consists of metal appliances from restaurants and dark paints, in order to "juxtapose the other, lighter parts of the home" (via YouTube).
She loves dark walls because they have a heightening effect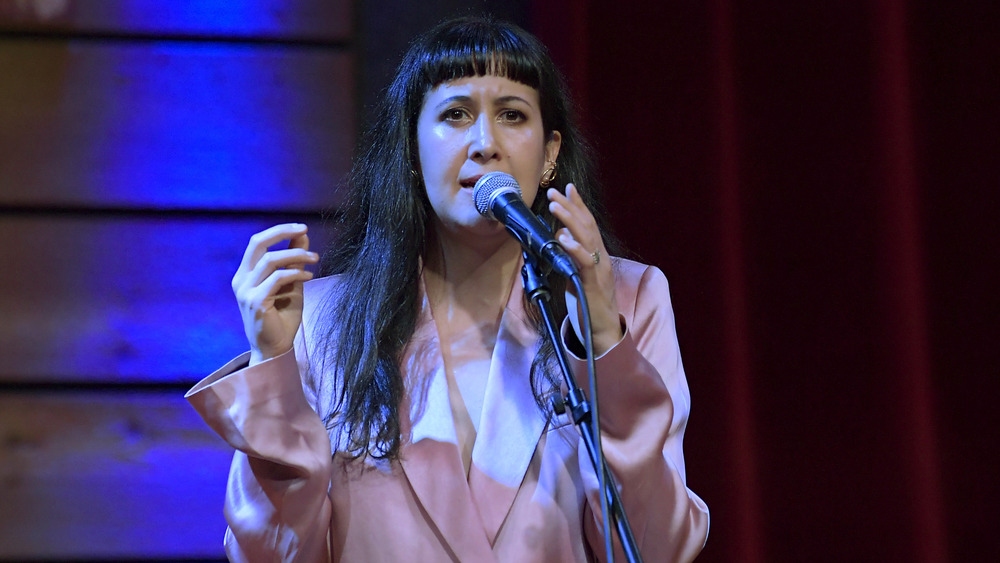 Mickey Bernal/Getty Images
Along with her lavish living area, the all-brick-and-wood loft has two bedrooms and two bathrooms. Carlton then tells the story of how she got to work with designer Sara Sherman Samuels on her elegant bathrooms. First, Samuels restored both bathrooms and implemented "incredibly muted" tile work (via YouTube). The bathroom displays a gorgeous array of cast iron on the tub, toilet, and floating wooden vanity. The master bathroom is her dream bathroom, decked out in marble and white walls.
As for the bedrooms, she takes us to the main bedroom, which is decked out in black-painted walls and comforting touches. She goes through her entire bedroom, starting with a drawer that doubled as her daughter's diaper changing table. She says with her bedroom she wants to feel like she's in a "beautiful cave." She then takes us to a high-ceilinged bedroom with a lot of light and brick inlay surrounding it. The bedroom shows a beautiful, large bed with a cabinet that her late dog used to sleep in (via YouTube).