Alyssa Milano Has Something To Say To The Charmed Producer Who Quit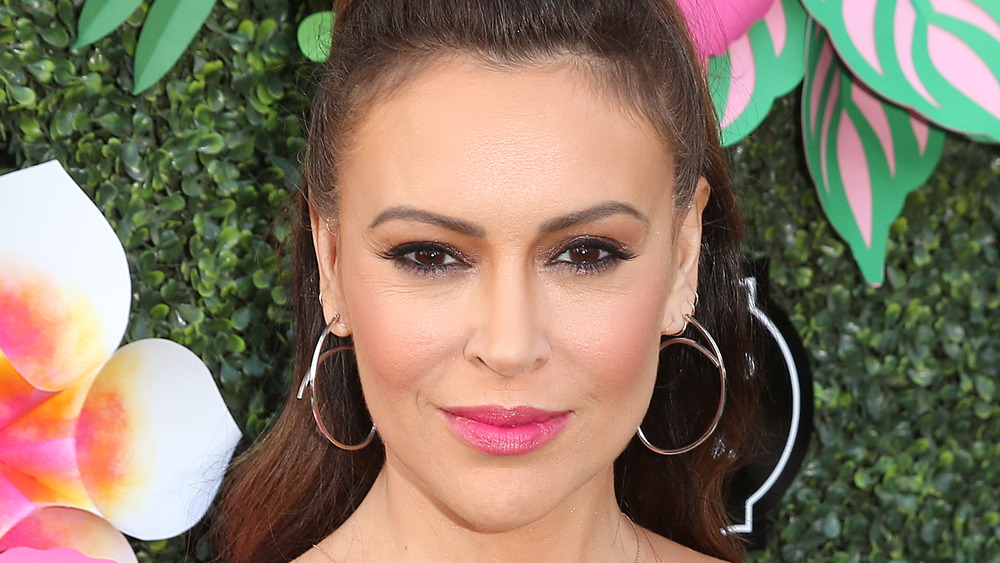 Jesse Grant/Getty Images
For readers of a certain age, Charmed was it. Sabrina the Teenage Witch started us on the witchy path, Buffy the Vampire Slayer showed us how to kick demon butt, and then Charmed combined the best elements of both shows with an equally female-focused slant. Although the Charmed cast changed over the years — with the current iteration boasting the most diverse trio yet — powerful sisters Prue, Piper, and Phoebe initially led the charge as portrayed by massive stars of the time. 
Shannen Doherty, Holly Marie Combs, and Alyssa Milano memorably made the roles their own. These days, Milano is more well-known as an activist who occasionally puts her foot in her mouth (via Twitter), but she is now using her platform to call out something Charmed-related. Looking back on her time on the hit show,the actress took issue with a producer's version of events while also reiterating how female-friendly and empowering the experience was in general.
Alyssa Milano countered the producer's version of events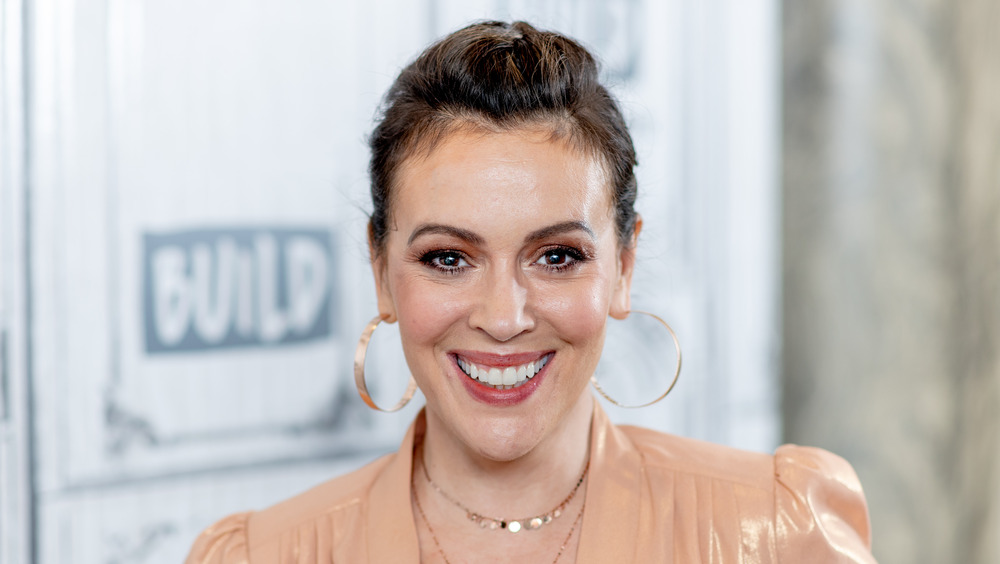 Roy Rochlin/Getty Images
Charmed initially ran for eight seasons, from 1998 to 2006, before being rebooted in 2018 (it's currently three seasons deep, via IMDb). During an interview with The Hollywood Reporter, former producer Krista Vernoff revealed she exited the show after its focus allegedly turned less female-friendly. "I signed on because Charmed was a girl-power show, and about halfway through there was an episode where Alyssa Milano comes out in mermaid pasties and there was a huge spike in male viewership, and then every episode after, the question would come from the network, 'How are we getting the girls naked this week?'" she revealed. Vernoff, who is currently the showrunner for Grey's Anatomy and Station 19, admitted she felt pressured to create something that was "bad for the world," ultimately deciding to leave the show instead. 
Milano took to Twitter to defend Charmed, describing herself as heartbroken, and quipping, "I hope we didn't make something that was 'bad for the world' for eight years." The outspoken star went on to argue, "I think we gave permission to a generation of women to be themselves and to be strong and own their sexuality." She added, "I'm so proud of what this show meant to so many." Combs agreed, reasoning the fact two of the show's stars are willing to defend it all these years later proves its worth (via Twitter). "Maybe it was bad for Krista's world at the time," she suggested.