Bad News For Chantel Jeffries And Drew Taggart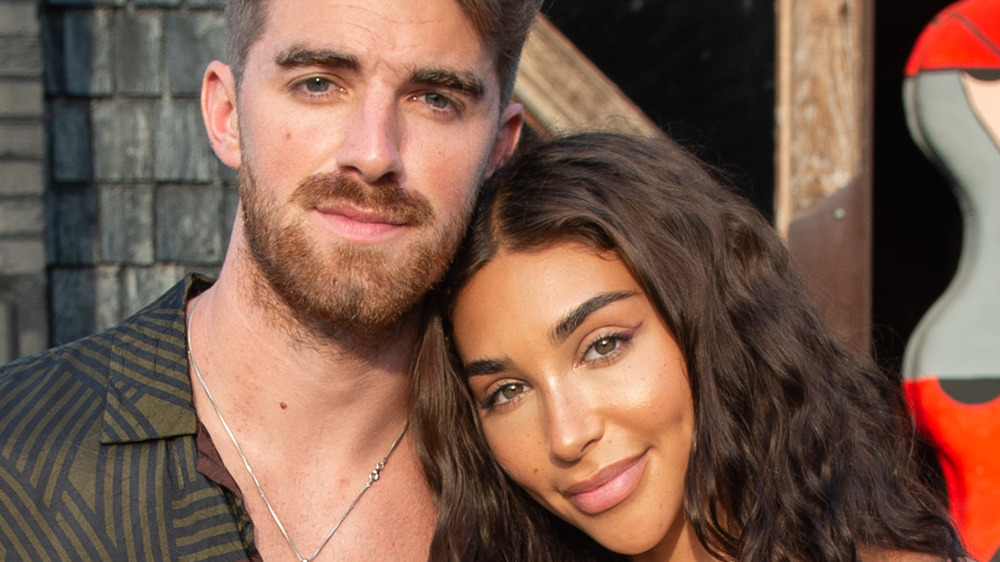 Mark Sagliocco/Getty Images
Lockdown, due to COVID-19, has tested even the strongest relationships, and found them lacking. The BBC quotes lawyer Carly Kinch, who described the ongoing pandemic as "the perfect storm" for couples who are being forced into spending more time alone together than ever before, which heightens every tiny issue. Kinch opined, "I don't think that the reasons that people are divorcing have necessarily changed. You've always had the underlying current of 'I'm unhappy with this or that at home.' But I think it has just brought the focus on domestic arrangements really into much more sharp focus than they would ordinarily be." 
There's an "enormous added pressure" on couples in lockdown together, particularly on women, who typically take on the majority of the housework and childcare. Rather than finding their male partners more helpful, as they expected them to be, with both parties working from home, women in heterosexual relationships are increasingly discovering that they're still expected to do everything, which has led to a marked increase in breakups and divorces. Celebrities aren't immune to the coronavirus curse and, now, the pandemic has claimed yet another victim in the form of super-hot duo Chantel Jeffries and Drew Taggart. 
The couple has called it quits after a year together
Us Weekly confirms Chantel Jeffries and Drew Taggart "broke up a month ago," as per his rep, who also advised, "It was an amicable breakup, and they remain friends." The two were first linked back in February 2020 after they were snapped attending a Super Bowl afterparty in Miami together. They were subsequently spotted on a dinner date with Taggart's Chainsmokers' bandmate, Alex Pall, and his lady, before going Instagram official in July 2020 with some sweet PDA. Jeffries mostly kept the relationship off social media but, in January, she posted a gushing birthday message for her beau. "You make this planet feel like home. Happy birthday I love you as much as pie and I'll love you as long as pi continues. Wish I was saying this out loud so it would be punnier anyways can't wait to do everything on earth with you," Jeffries enthused at the time (via Instagram). 
The model, actress and influencer was previously linked to pop stars The Weeknd and Justin Bieber, while Taggart dated model Meredith Mickelson and Instagram star Haley Rowe. The previously hot and heavy couple is the latest COVID casualty, following breakups including Riverdale star Camila Mendes and photographer boyfriend Grayson Vaughn, Saweetie and Quavo, Bling Empire stars Kelly Mi and Andrew Gray, and even Tiger King's Joe Exotic and Dillon Passage (via People). It seems love only conquers all when mandatory lockdowns aren't imposed.