The Most Popular Kitchen Improvement Trends Of 2021 May Surprise You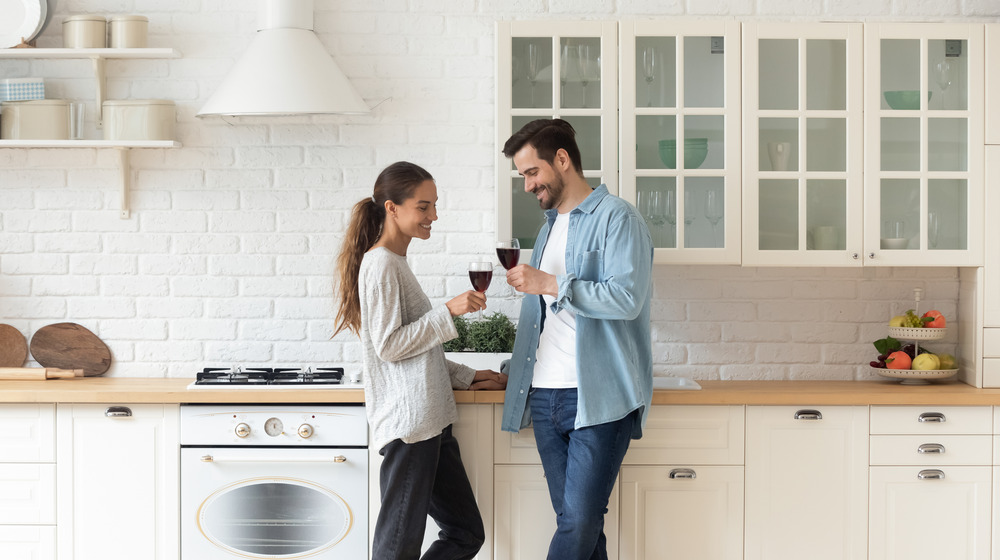 Shutterstock
The kitchen is one of the central areas in any home and a space full of memories. It's where we cook with our family, read the morning newspaper or where we hang out while sipping a cup of coffee. We've spent a lot of time in our kitchens for the past year due to the pandemic and, even as things reopen, remote job options and cautiousness will make us more likely to stay at home regardless. As our home routines have evolved, so have our wants and needs for our perfect kitchen. One of the main trends is that homeowners are adding more storage areas to keep their ever-growing supply of new ingredients, according to a study by the home remodeling site Houzz. The survey also found out that there's an increasing number of projects that connect the kitchen to the outdoors, which makes sense, considering that people want to stay connected with the outside world without the need to leave their homes.
These are the trending materials and products to upgrade your kitchen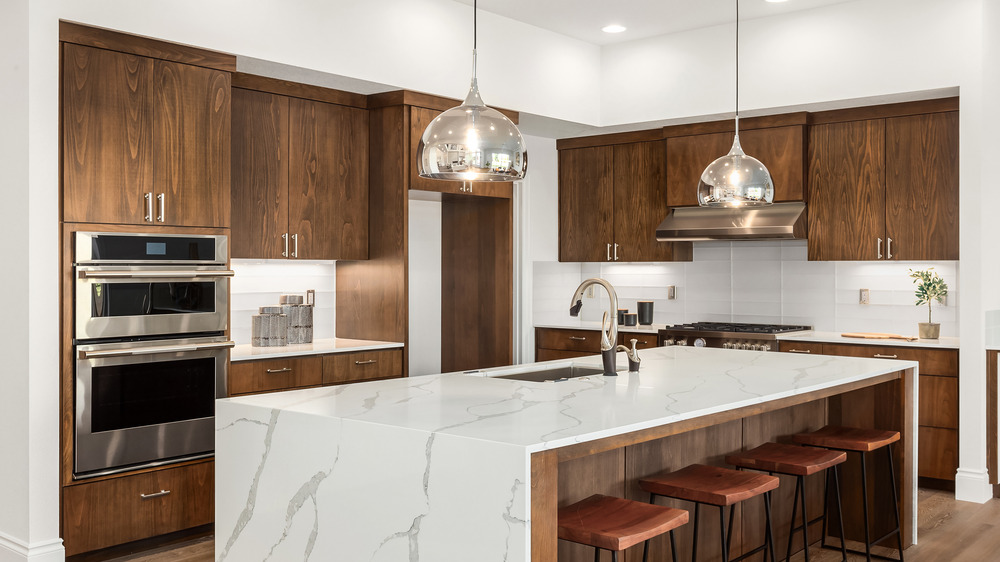 Shutterstock
Vinyl flooring is an increasingly popular material of choice for home renovators, in contrast to hardwood flooring, which is diminishing in its appeal. This could be because vinyl flooring is easy to clean and it's low maintenance, unlike its wooden counterpart (via Home Depot). When it comes to colors, neutral colors are still a go-to choice, but now more projects include hints of color in the appliances, countertops or walls, per the Houzz survey. Right after white, multicolored backsplashes are a trending choice, showing that renovators aren't afraid of mixing and matching. Home owners are also investing in high-tech faucets that save water and have touch-free activation. Some benefits of touchless faucets are that they help you keep your sink area cleaner from visible dirt and germs, since you don't have to touch the handles (via David Leroy Plumbing). The survey also found out that other kitchen best-sellers among home renovators include pendant lights, kitchen sinks, and bar stools. Considering how important our home kitchens have become to our daily lives, it's no wonder customers are spending a median cost of $35,000 to do medium-scope kitchen renovations (via Houzz). And you, are you considering renovating your kitchen soon?