The Two Things That Make You Beautiful, According To Martha Stewart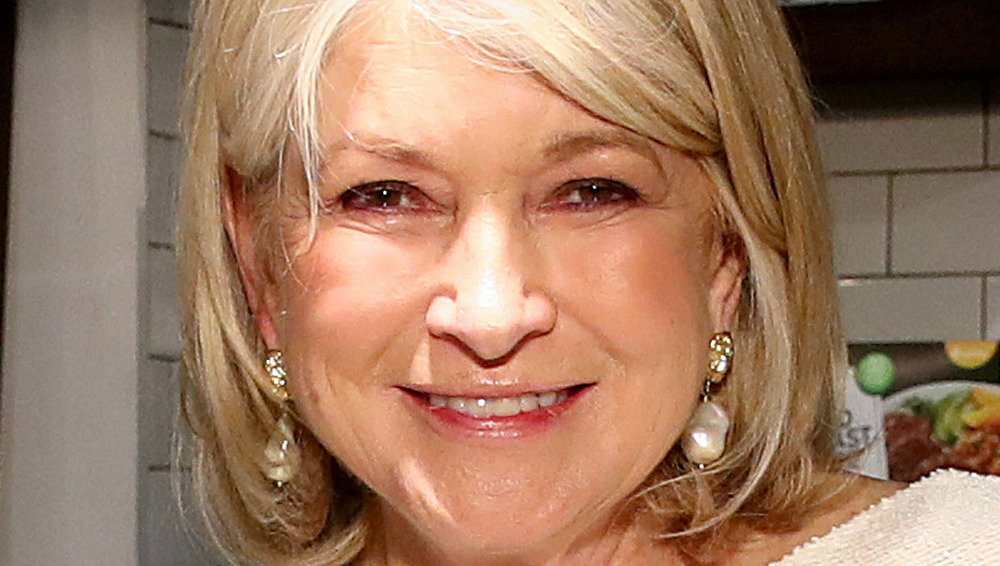 Cindy Ord/Getty Images
According to Success Magazine, a beautiful person is someone who is genuine, with a mission, who is optimistic, with a passion, and who is interested in the world. Psychology tells us that there are links between symmetry, familiarity, and health, when it comes to the topic of beauty (via Science News For Students). And One Direction sings that "You don't know you're beautiful / That's what makes you beautiful," even though it was pointed out on Reddit that that doesn't really make sense, and by Stephen Colbert that now, "they've just told the girl she's beautiful" (via Daily Express).
There are so many definitions of and feelings on what being beautiful really means, and even Martha Stewart has her own thoughts.
Stewart is a television show host, entrepreneur, and author, and her brand also includes websites, apps, and products. Through all of this and more, she serves as a trusted expert and teacher on everything from entertaining, gardening, and decorating to healthy living and eating (via PBS).
Martha Stewart shared her ideas on the topic of beauty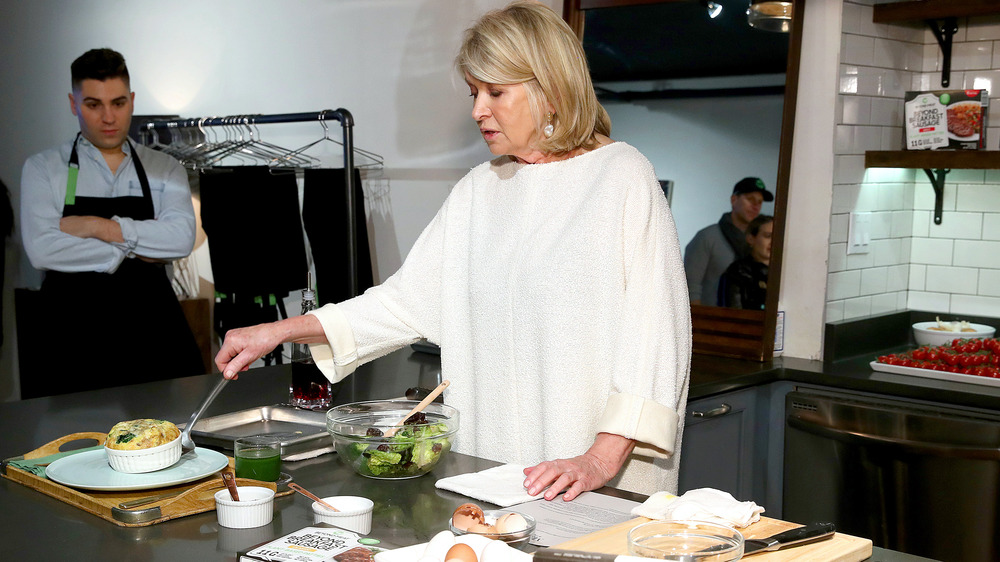 Cindy Ord/Getty Images
Over the years, Stewart has shared her opinion and knowledge on a range of topics, and she discussed wellness with The New York Times. First of all, she stated that "exercise is a necessary part of the day." For her, personally, she has a trainer and enjoys doing yoga and spin.
She also stated, "I also have a green juice that I drink every single morning. It's very important." As reported by Healthline, this can be a wise way to get in necessary vitamins and minerals and may even help reduce the risks of conditions such as inflammation and heart disease.
In the article, this lifestyle guru went on to say how she herself believes healthy living and eating can both relate to the concept of beauty: "You can be the most beautiful person on earth, and if you don't have a fitness or diet routine, you won't be beautiful" (via The New York Times).