The Real Reason Bob Barker Is A Hero To Animals Everywhere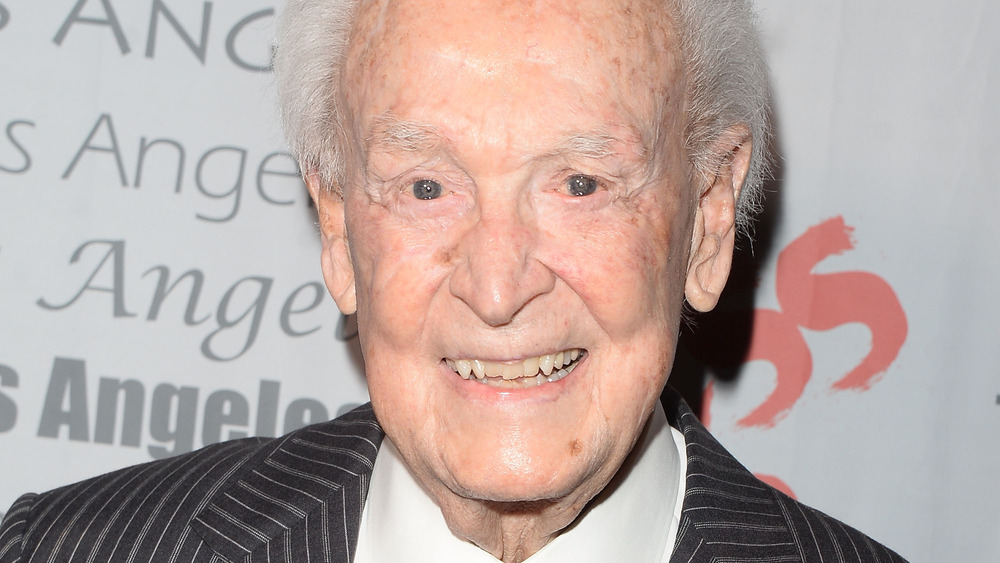 Matt Winkelmeyer/Getty Images
Bob Barker's signature sign-off line on The Price is Right was: "This is Bob Barker reminding you to help control the pet population — have your pets spayed or neutered." Barker's replacement on the show, Drew Carey, continued the tradition at Barker's request (via Cinema Blend). Admittedly, this seems a bit out of place at the end of a game show. But it all ties back to Barker himself and his animal rights activism, which started, in part, thanks to his wife, Dorothy Jo Gideon.
In an interview with The Television Academy Foundation, he explained the influence of his wife on his animal activism: "She never really made a point of talking about it, but she became a vegetarian. I had bought her furs and she stopped wearing them. And, the last thing I did, I bought her a full-length leather coat and she never wore it. She thanked me for it and just hung it up." The two talked about it and, as Barker added, "I have always loved animals and I had contributed financially to animal-oriented organizations, but I had never participated."
Bob Barker sees animal exploitation as coming down to just one thing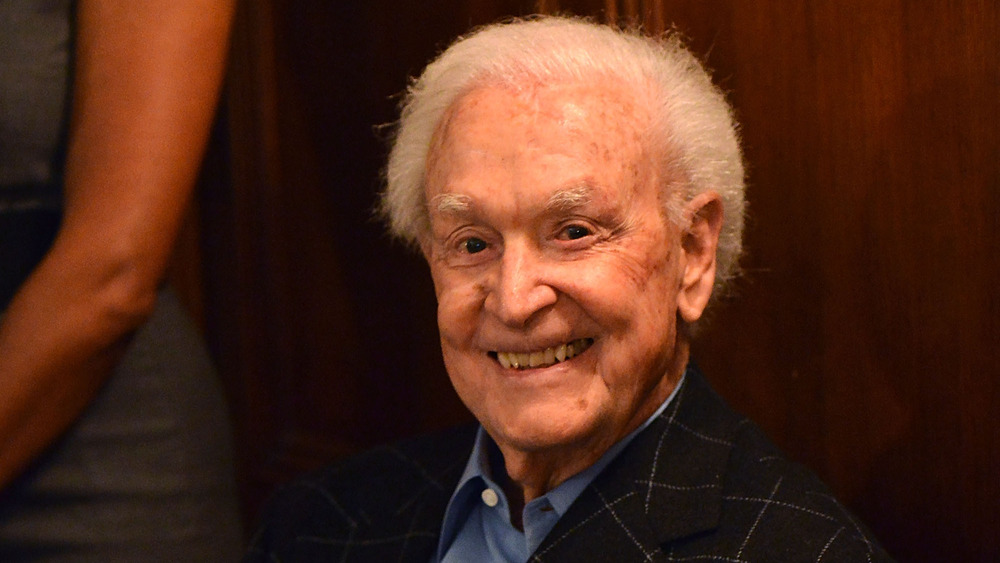 Araya Doheny/Getty Images
Since then, the game show host has more than put his money where his mouth is. Bob Barker has been a force for good in the lives of animals for years. He has been working with PETA for more than 10 years, and he has done a series of promos for them, including asking people not to go to SeaWorld in 2011, promoting vegetarianism, and asking people to buy products not tested on animals.
Barker has also helped in lobbying efforts to get elephants released from captivity, including Maggie, an elephant in a Canadian zoo, who Barker helped get moved to a sanctuary (via The Fifth Estate). He does not mince words when it comes to what he thinks is the root of the problem, no matter what animal is being put in harm's way. "Animal exploitation begins with greed.... They want to make money and they'll make money at the expense of any kind of animal, be it a puppy or an elephant. It's disgusting," Barker told CBC's The Fifth Estate.
Bob Barker stood up for the protection of animals for decades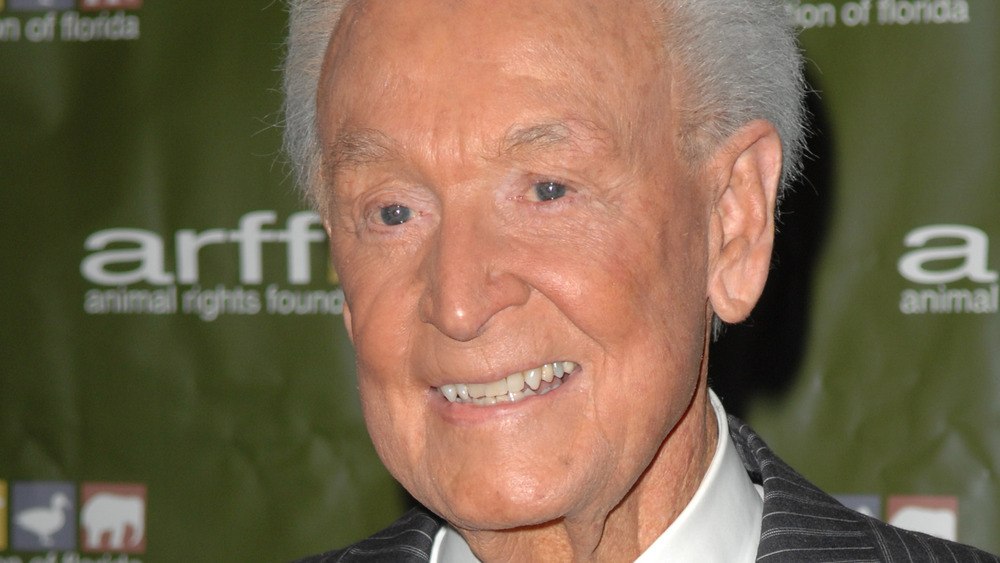 Larry Marano/Getty Images
Back in 1988, Bob Barker made headlines when he resigned his position as host of the Miss Universe and Miss USA beauty pageants after more than 20 years over the fact that both programs awarded a fur coat to the winner. In a statement at the time — and two weeks before that year's event — he said, ″For years I have urged them to stop giving away a fur coat to the winner of the pageant. Last year, they promised me they wouldn't be giving away a fur coat. Now, I have been told that they are going to use a fur coat as an award on the March 1 show from El Paso, Texas″ (via AP News). That was that — he walked away from a six-figure hosting job.
Some 30 years later, and Barker's still dedicated to promoting animal welfare. Barker donated $1 million to his alma mater Drury University in the name of his wife and high school sweetheart Dorothy Jo. According to the Springfield News-Leader, the funds will go towards scholarships for students in the university's animal studies program and it's thanks to Barker that the program is funded at all. Barker also gave $2.5 million to renovate a building to serve as PETA's West Coast offices, named the Bob Barker Building, that's complete with solar panels and eco-friendly cork floors (via KATU).