Here's The First Thing You Need To Do After Getting Engaged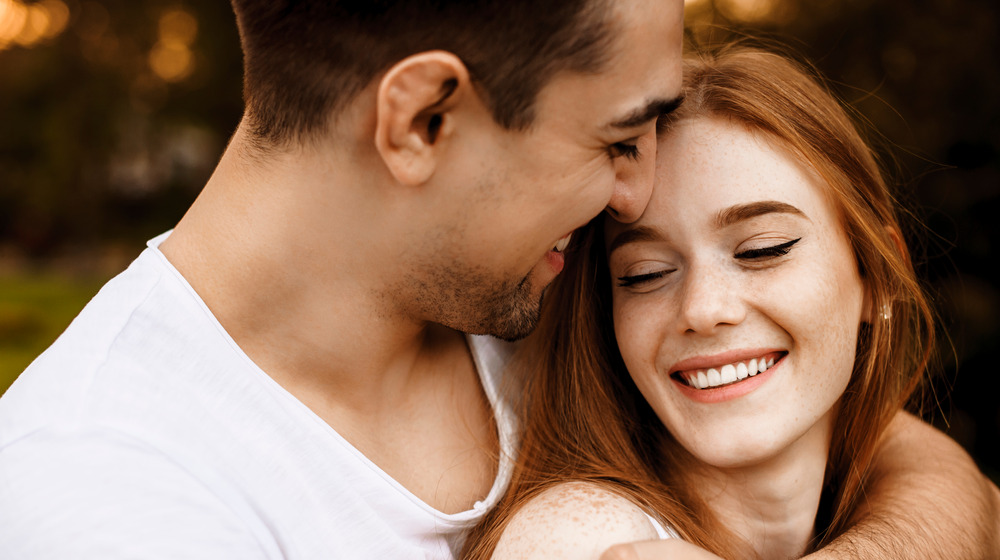 Shutterstock
A congratulations are in order because you just got engaged. A proposal is a truly surreal moment that can make you feel like you're floating on cloud nine. However, you may be so caught up in the moment that you don't even know what to do next after saying, "yes!" Well, according to Brides, the first thing you should do after getting engaged is call your parents. 
You should really call everyone in your immediate family to share the news. While social media is a great place to announce the engagement to everyone you know, it can be a little informal for the people who matter the most to you.
Martha Stewart agrees that your immediate family should be the first ones to know, even before your BFF. That may make it a bit hard when not everyone picks up their phone right away. You may have to wait a bit before posting on Instagram or sending out a mass text to your group chat. But, etiquette expert Elaine Swann believes it's okay to take your time. You definitely want to savor the moment with your new fiancé first anyway.
Have patience before posting all over social media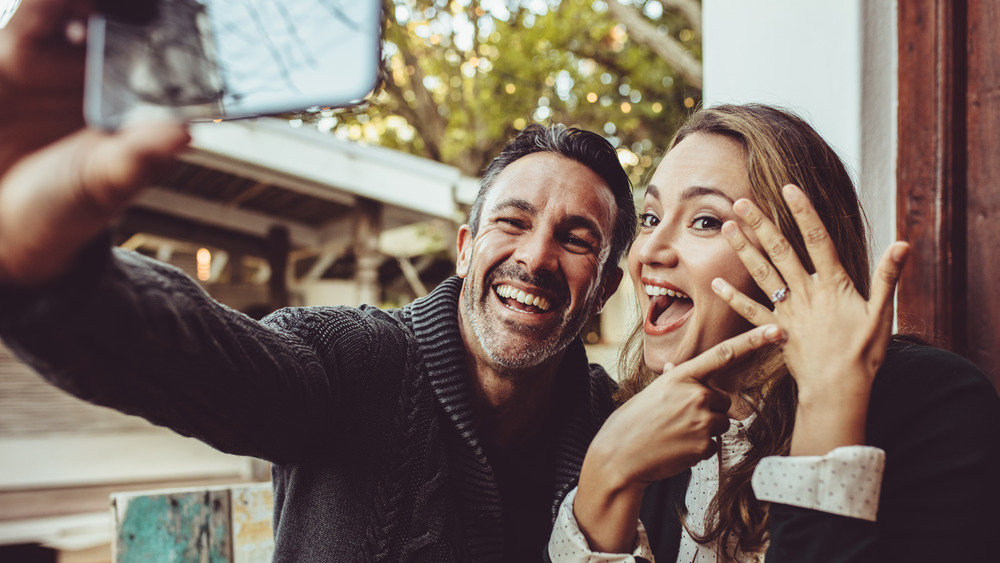 Shutterstock
It seems to be a growing consensus that you should only go public with your engagement after letting everyone close to you know first (via The Knot). So, if you're having issues getting in touch with everyone, don't quickly jump ahead to step two. Instead, take your time. This is a great moment to really celebrate with your partner. As soon as everyone knows, your focus will be on wedding planning anyway. So, really seize the moment and enjoy this special time together. 
If you have some trouble reaching out to your close family, you could also use this moment to prepare for the best Instagram announcement pics. Since your hands will be featured to show off your ring, make sure to get a cute manicure. Of course, you don't need to go all out with acrylics and vibrant colors. You could just go for something subtle. Just as long as you feel comfortable showing off your nails, because according to Cosmopolitan, you will be asked a lot. As soon as people know you're engaged, they'll be wanting to see the ring, so save yourself the time by having your nails done before people start asking.